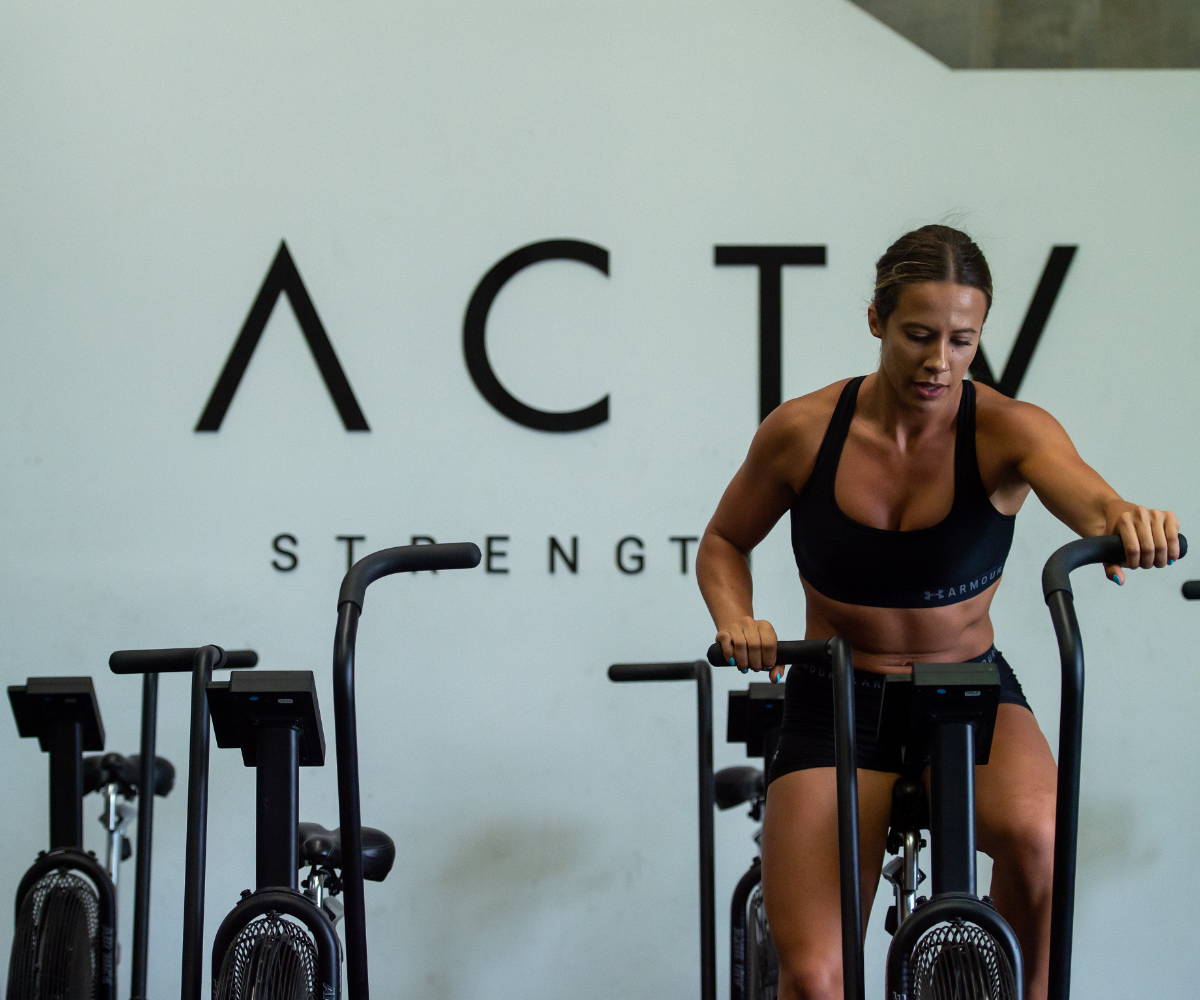 From the moment you step inside ACTV, it doesn't feel like your typical gym. Not only is the aesthetic different to most gyms, with their cool converted warehouse vibe and that dim, mood lighting, the energy is different. With a unique approach to group fitness, ACTV Strength Co have built a culture focused on inclusion and effort. Their aim is to provide the best hour of your day, and create a supportive, safe and happy training environment. If you can't make it to the ACTV gym, they've got an amazing online portal which includes a variety of workouts similar to their gym program, and a running program.
We love doing their performance class first thing of a morning to give us an energy boost and get our hearts racing.
Our Unique approach to group fitness sets us apart, from the moment you arrive at ACTV Strength Co. you will experience the difference. We train with purpose, and strive for progression. We will to get you fitter, stronger and most importantly happier than ever before. With a culture built on inclusion and effort, ACTV Strength Co. motivates us all to be better. Our aim is to not only provide the best hour of your day, but improve you physically, mentally and emotionally.
ACTV Strength Co. is an amazing purpose built gym in Burleigh Heads, dedicated to functional and effective group training. Our expert team brings world class coaching and experience to create a structured, supportive and safe training environment.
"Rainy days" a mix of dreamy tunes to be played in the background of rainy days, preferably cosied up with...
"Heart So Full" A list of feel good tracks pulled together to make the heart sing, because love should be...
Experience a full body burn via at-home pilates with our girl Georgie. Set aside 30 minutes in your daily routine...
Tune into Monique Peters makeup tutorial (AKA @thebeautyjournal_) as she shows us how easy it is to achieve that glowy,...
---