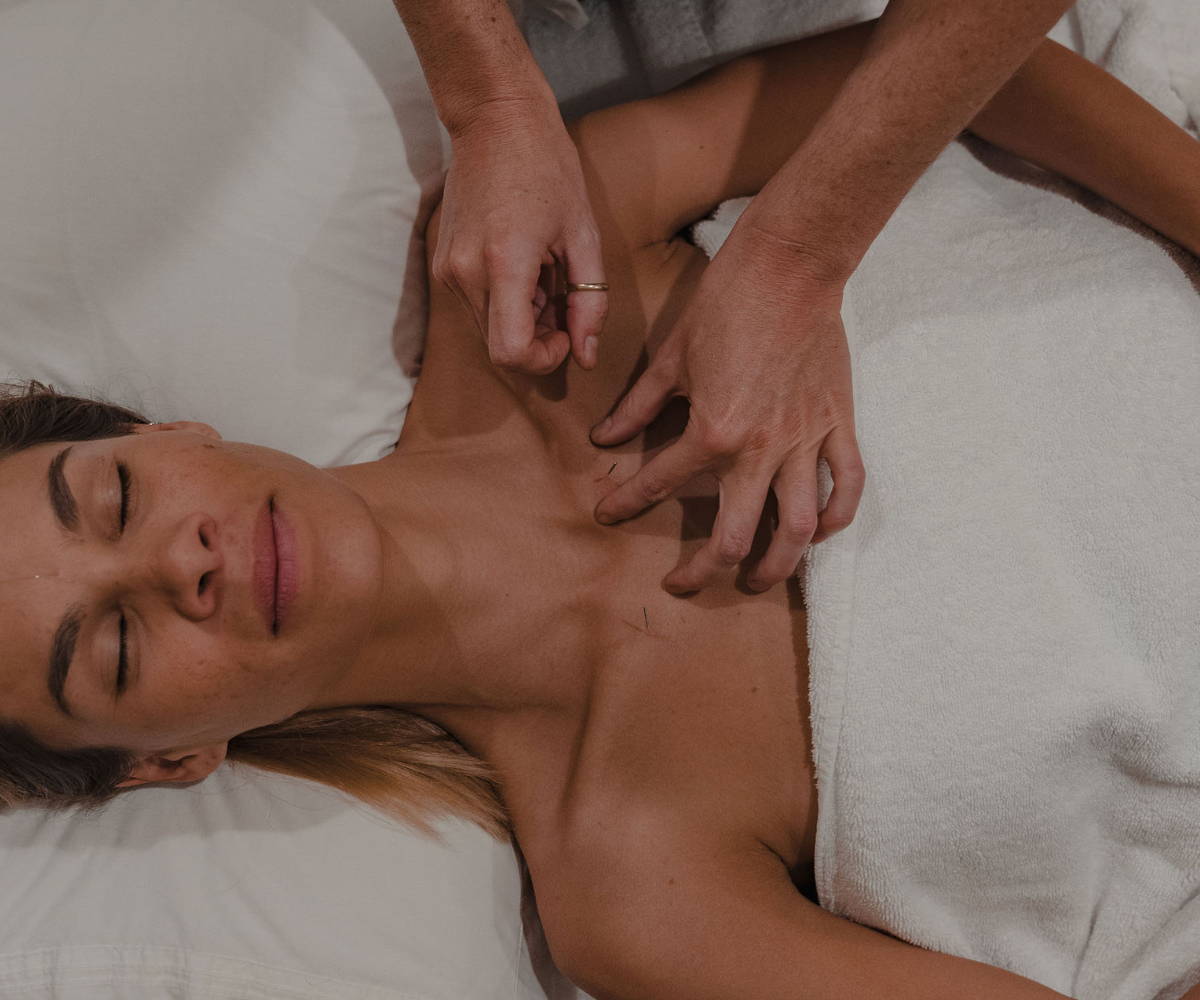 From the moment we stepped into Being Acupuncture, we felt instantly at ease. Tucked away in a dimly lit, private space, it doesn't feel like your typical acupuncture clinic. Using Japanese Acupuncture practices, which have a thinner and more gentle needle, perfect for first-timers, we felt calm and relaxed throughout the entire experience.
Whether you're booking your first appointment or a standard session, you're in good hands at Being. After your appointment, we recommend taking advantage of their amazing selection of natural herbs - you can ask their friendly and knowledgable staff to help you find the best concoction for you and your needs.
From Founder and Acupuncturist, Reanna Meuleman - I founded Being in 2019, my first solo private practice space, and offer Acupuncture, cupping, moxa and emotional chat to patients on the east coast, Gold Coast area. Me, a practitioner in Chinese Medicine and Acupuncturist? 'Never in my wildest dreams!' is what I would have said years ago! My strength as a practitioner has come from learning directly from many amazing practitioners as the transfer of skill and subtle details are best learnt directly from others rather than books. Being both an Acupuncture patient and practitioner has afforded me tremendous respect and gratitude for all the humans who had walked this path before me and dedicated themselves to this natural and holistic method of healing.
About "HOT GIRL WALK" Listen to an hour of our favourite trending songs, perfect for those hot girl walks.
About "SONGS FOR BIRTH." Uplifting and soothing tunes for a calm and positive birth. Designed for both mum and dad,...
Start your day with this spicy inner thigh & ab workout with pilates intructor, Jennie Söderlind. This workout is only...
  Show your body some love with this 30-minute pilates sculpt class by Jennie Söderlind. Designed to make you feel...