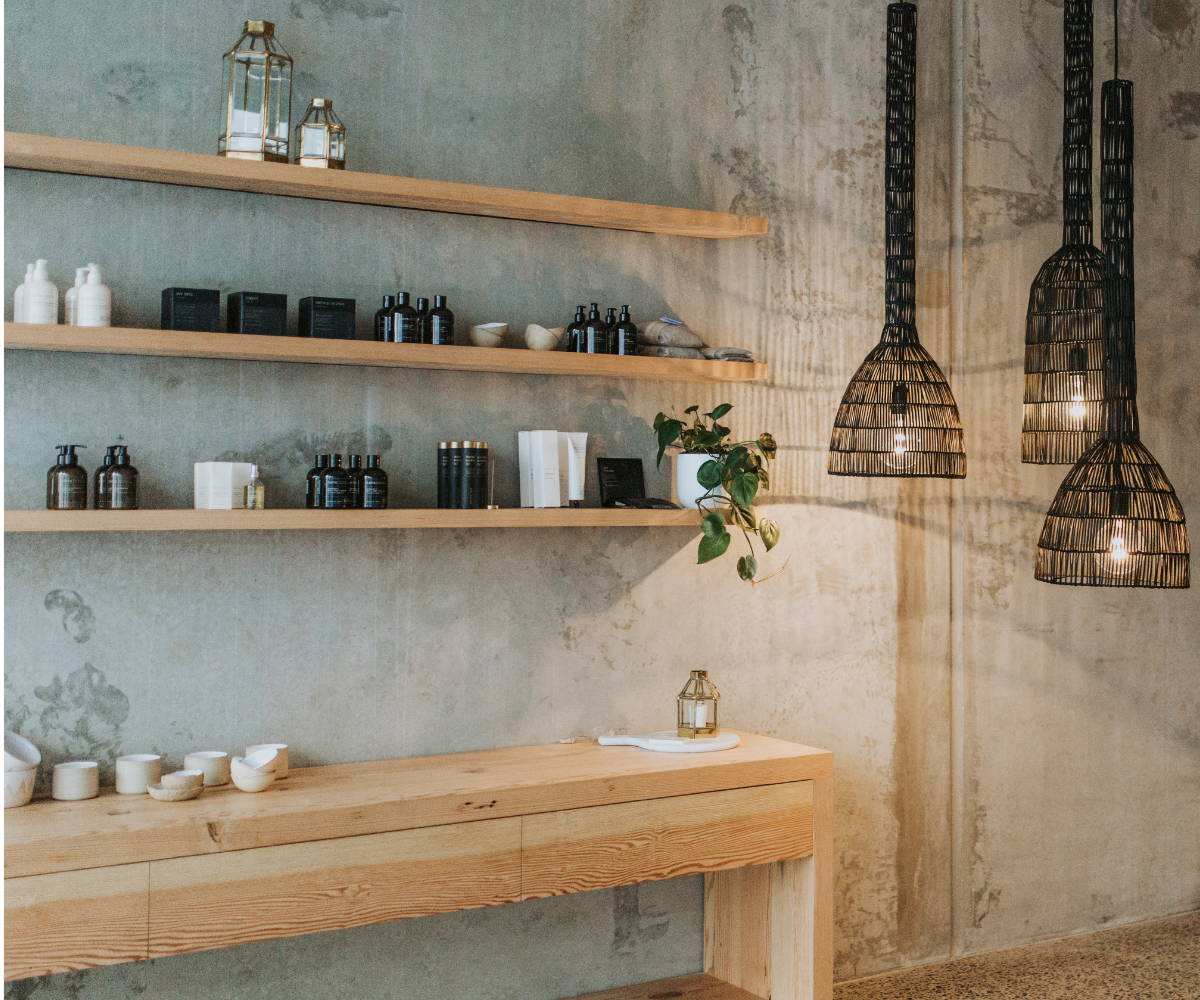 Perfectly named, Comma stands for taking a moment to breathe, regenerate, find calm, and begin again. After many visits to this beautiful space, we can wholeheartedly say that's exactly how you feel both during and after each experience. Not only is Comma so aesthetically pleasing, their massages and treatments are second to none.
We can't go past The Vessel - an invigorating full body lymphatic massage with body brushing and warm oil, which stimulates flow to free the pathways of our most fragile vessels. This treatment rejuvenates dehydrated skin and retunes the body clock.
Comma is here to remind you of the sublime in stillness. That amidst the clamour of modern life, time is your greatest currency. Our therapies are relatable, customised and intuitive. We believe in the healing power of touch, in conscious minimalism, warm neutrals, pacifying low light, and baptism by oiled up limbs. But there's more to Comma than a moment of day-spa-induced sopor. Comma represents a lifestyle that's enriched and balanced inside and outside our walls. A place where you'll have the sort of holistic massage experience that will make you wonder how you ever went on without it. We believe everyone deserves to take their time, to create their own perfect synergy, so we invite you in to find yours.
location | 7A/11 Banksia Drive, Byron Bay
phone | 02 6685 8878
email | byron@commaspaces.com
"'BASKING IN GOLDEN RAYS."Your Summer soundtrack for salty days beach hopping, lounging poolside sipping margaritas and warm nights in summer...
"'TIS THE SEASON."It's true what they say, 'the best way to spread Christmas cheer is singing loud for all to...
Join Marissa for a 20-minute lower body focused mat pilates class. Challenge your alignment, core control and strengthen those glutes!...
This Align class from Ember Pilates combines Pilates and Barre techniques to strengthen, lengthen and tone. In this 30-minute class,...
---