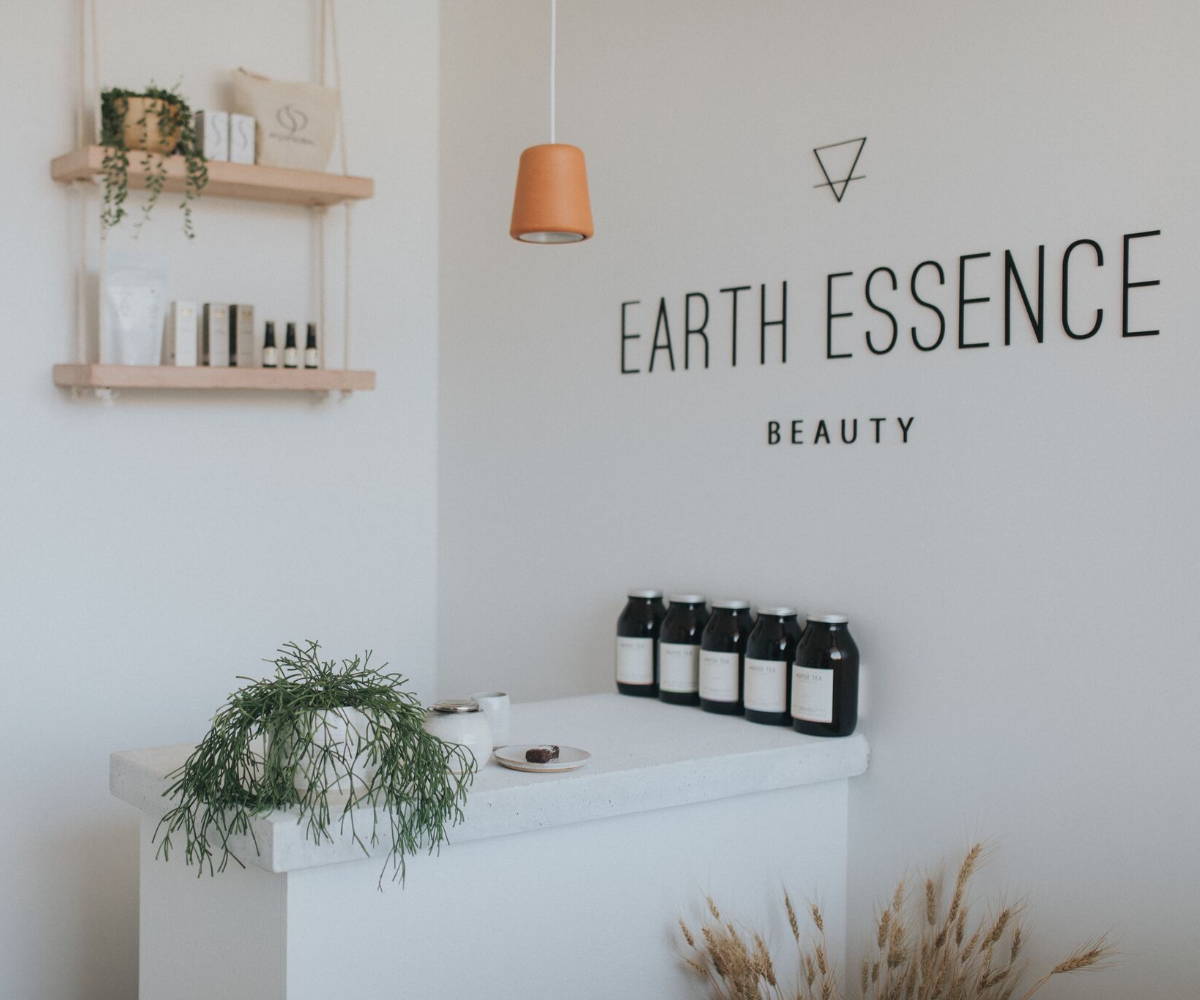 Built on the belief that skincare should be good for you and good for our planet, it's no wonder that Earth Essence is a favourite of the Prae team. With a simple, no-fuss approach, and a passion for all natural, organic products, Earth Essence is your go-to if you're looking for a laidback experience that's tailored to you and your skin needs. The beautiful light-filled salon is located upstairs at our very own Cornerstone, which means you can enjoy a relaxing facial, before you browse the shops downstairs and grab a coffee or bite to eat from Stable.
Gemma and her team are the masters when it comes to facials, but we also love a simple pedicure, or eyebrow tint and wax.
At Earth Essence, we've created a community built on the firm belief that skincare should be good for you and good for our planet. That a beauty routine doesn't have to be complicated. And - if only once in a while - everyone should make those 'me' moments a priority. You'll find Earth Essence Beauty tucked into a light-filled little space at Cornerstone Stores, Tugun, where we're all about less clutter, and more calm. We've designed a natural salon experience that's tailored to your needs - curating the best bunch of products and treatments we could find to deliver the value and results you deserve. We're fussy about the little details too. From our towels to tissues, our small but dedicated team is conscious of everything we bring into the salon, and work hard to limit the waste we produce. We strive to provide simple, effective, no-nonsense natural beauty treatments to make your skin and heart sing. We can't wait to see you soon.
"CHRISTMAS SPIRIT" As Christmas lovers here at prae you can count on us to bring you our annual festive playlist...
About "HOT GIRL WALK" Listen to an hour of our favourite trending songs, perfect for those hot girl walks.
Start your day with this spicy inner thigh & ab workout with pilates intructor, Jennie Söderlind. This workout is only...
  Show your body some love with this 30-minute pilates sculpt class by Jennie Söderlind. Designed to make you feel...