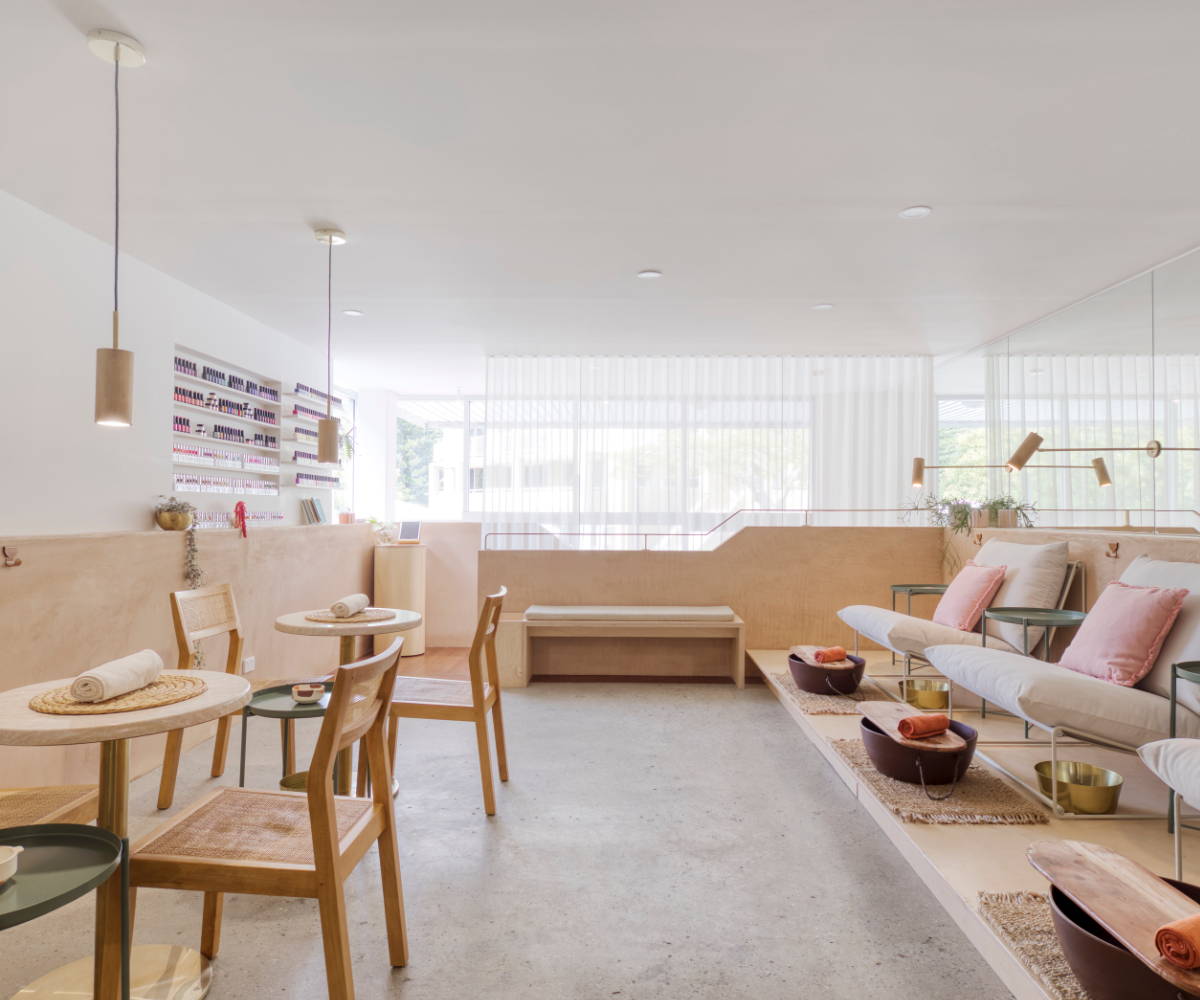 A nail salon that's non-toxic, vegan and cruelty-free, and not to mention the most aesthetically pleasing spa you've ever stepped foot in, gets an instant yes from us. Located in Burleigh Heads, Erva is the perfect place to book a little self-care sesh for yourself or with your girlfriends.
We love the Erva Divine mani and pedi which includes a special made soak, nail shaping and buffing, cuticle care, a massage and more. The best part is all the products used throughout the treatments have far less chemicals than what you find at most salons.
Created out of the need to bring a sense of "self-care" to the manicure and pedicure experience, ERVA, in Burleigh Heads, is a place where you get a high quality nail service whilst also nurturing your soul.
We source the least toxic and most natural products for our salon. We believe that by laying a non – toxic foundation to your nails you are practicing the idea of love for yourself and the Earth, enhancing your beauty both inside and out.
We created ERVA as a much needed alternative for everyone: to take time for your nails but also for yourself and well-being. From the moment you step inside the door, our vision is to provide a sacred place for you to be treated as special as you are. Incorporating therapeutic health benefits into your manicure and pedicure, ERVA's experience leaves you feeling revitalised and uplifted.
  About "ROMANTICIZE YOUR LIFE" Celebrate the simple things, practice mindfulness and channel your main character energy with our favourite...
"CHRISTMAS SPIRIT" As Christmas lovers here at prae you can count on us to bring you our annual festive playlist...
The workout you can take with you, wherever you are. Pilates instructor, Chelsea Forbes takes us through a spicy 20-minute...
Start your day with this spicy inner thigh & ab workout with pilates intructor, Jennie Söderlind. This workout is only...