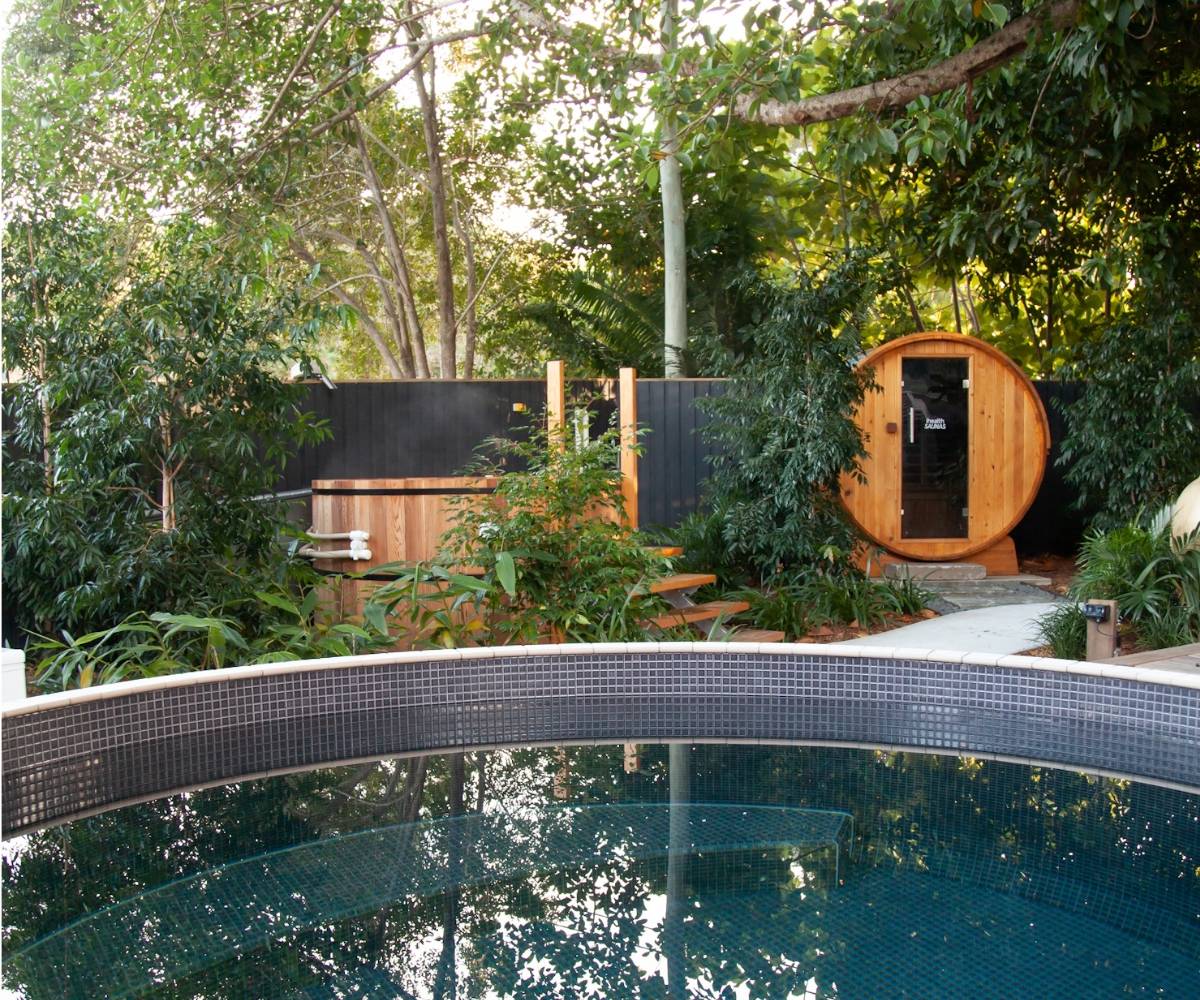 Set amongst the beautiful lush rainforest of Currumbin Valley, Ground Bathhouse is the perfect place to take a moment for yourself and appreciate nature. The ultimate wellness experience, Ground offers a mineral enriched plunge pool, a traditional cedar hot tub, both a wood fired hot stone sauna and infrared sauna, ice baths and more. Once you've finished at the Bathhouse, you can also book a treatment with one of their Therapists, upstairs at the Healing Ground clinic, including massages, acupuncture and psychology.
Start with a relaxing soak in one of the hydrotherapy spas, before a cool dip in the plunge pool, and then recover and repair in the infrared sauna.
Set amongst remnant rainforest in front of our lovingly restored 100 year old farmhouse, enjoy our hot tubs, spas, plunge pools and saunas in a lush outdoor setting under the canopy of our majestic fig tree.
About "BASKING IN GOLDEN RAYS." Your Summer soundtrack for salty days beach hopping, lounging poolside sipping margaritas and warm nights...
About "AUTUMN AFTERNOONS" Whether you're spending your afternoon taking up a new hobby or going for a long stroll while...
One of Every Body's Bootiful newest, and most vibin', high energy classes. You'll be moving through a 30-minute series of...
Experience Charlotte from Self Love London's 10-minute Embodying Gratitude Masterclass which is designed to transform the way you feel about...