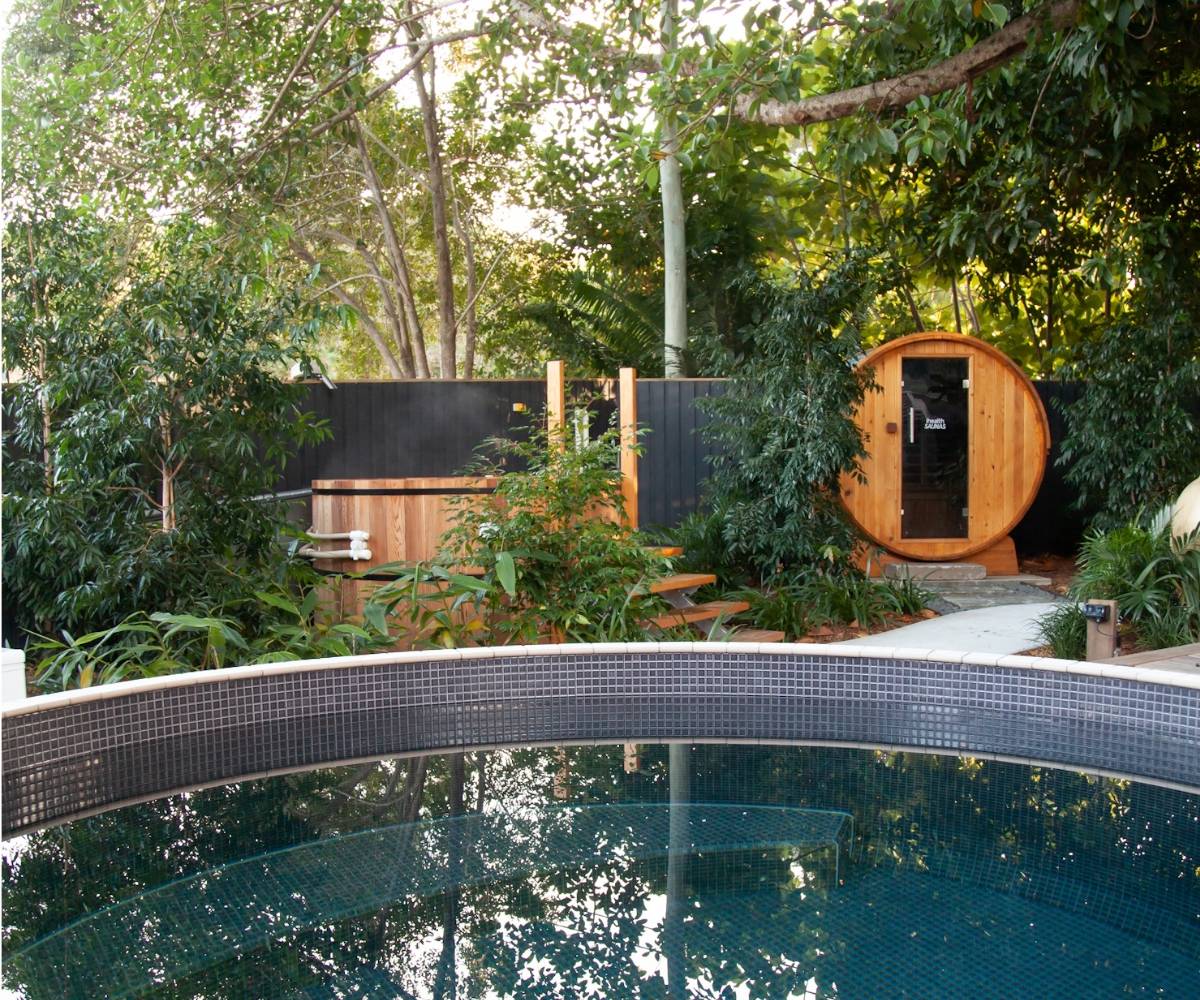 Set amongst the beautiful lush rainforest of Currumbin Valley, Ground Bathhouse is the perfect place to take a moment for yourself and appreciate nature. The ultimate wellness experience, Ground offers a mineral enriched plunge pool, a traditional cedar hot tub, both a wood fired hot stone sauna and infrared sauna, ice baths and more. Once you've finished at the Bathhouse, you can also book a treatment with one of their Therapists, upstairs at the Healing Ground clinic, including massages, acupuncture and psychology.
Start with a relaxing soak in one of the hydrotherapy spas, before a cool dip in the plunge pool, and then recover and repair in the infrared sauna.
Set amongst remnant rainforest in front of our lovingly restored 100 year old farmhouse, enjoy our hot tubs, spas, plunge pools and saunas in a lush outdoor setting under the canopy of our majestic fig tree.
About "HOT GIRL WALK" Listen to an hour of our favourite trending songs, perfect for those hot girl walks.
About "SONGS FOR BIRTH." Uplifting and soothing tunes for a calm and positive birth. Designed for both mum and dad,...
Start your day with this spicy inner thigh & ab workout with pilates intructor, Jennie Söderlind. This workout is only...
  Show your body some love with this 30-minute pilates sculpt class by Jennie Söderlind. Designed to make you feel...