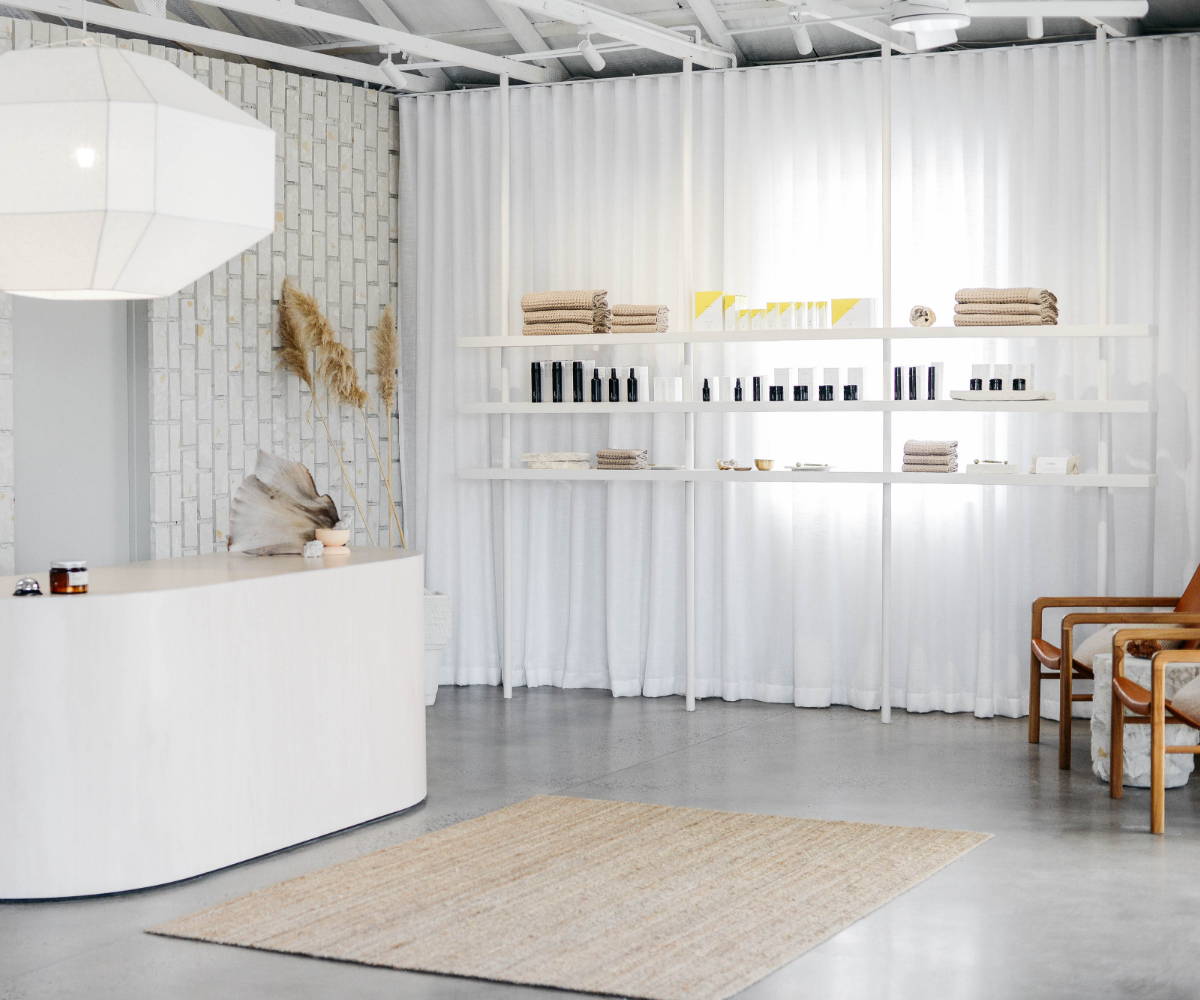 Founded on the belief that your skin is a reflection of what's happening on the inside, it's no wonder that Little Company is a Prae favourite. All of their treatments are focused on your body's largest organ - your skin, ensuring your approach to wellness extends beyond what you're putting in your body to what you're putting on it, a belief that's very close to our hearts. From their breathtaking spaces, which fuse beautiful raw, textures and a soft, neutral colour palette, to their deep and nourishing treatments, it's such a special experience visiting their Byron Bay space.
We love their remedy treatment - a comprehensive and deeply nourishing facial that's tailored to your unique skin type.
When it came to creating Little Company, the first step was the name. Stacey was looking for something versatile, which incorporated their aim to have minimal effects on the environment. In integrating the social meaning of 'company', she found the perfect moniker: after all, it's a space where you can enjoy a little company, while looking after your skin. Stacey and her team are dedicated to just that: living skin. They use the term to emphasize the importance of treating skin as a living organ, and have formulated a range of treatments that are guided by this philosophy.
The treatments fall under two categories: 'Remedy' or 'Ritual'. Remedy is a comprehensive, deeply nourishing facial that will leave you feeling relaxed, nurtured and empowered, inside and out. Our Remedy facials are tailored to your unique skin type, allowing you to focus on specific skin concerns. Ritual Treatments are a unique facial experience designed to renew much more than your skin. Using multiple enhancements, massage techniques, soundscapes, scents and lighting treatments, our ritual facials will harmonise your mind, body, heart and soul.
"Under the Stars."A relaxing playlist for those restless nights where you need some soothing sounds to drift off. 
"Your Go-To Reels Playlist"Finding the ideal song to compliment your video can be a challenge. We've put together a playlist...
Harmony and Mia from Innermost share an empowering discussion about Unlearning the Body Obsession. Release yourself from unattainable, unrealistic and...
Join us for a 20-minute low impact, pilates sculpt workout by Lottie Maynard. This session will target your full body,...
---