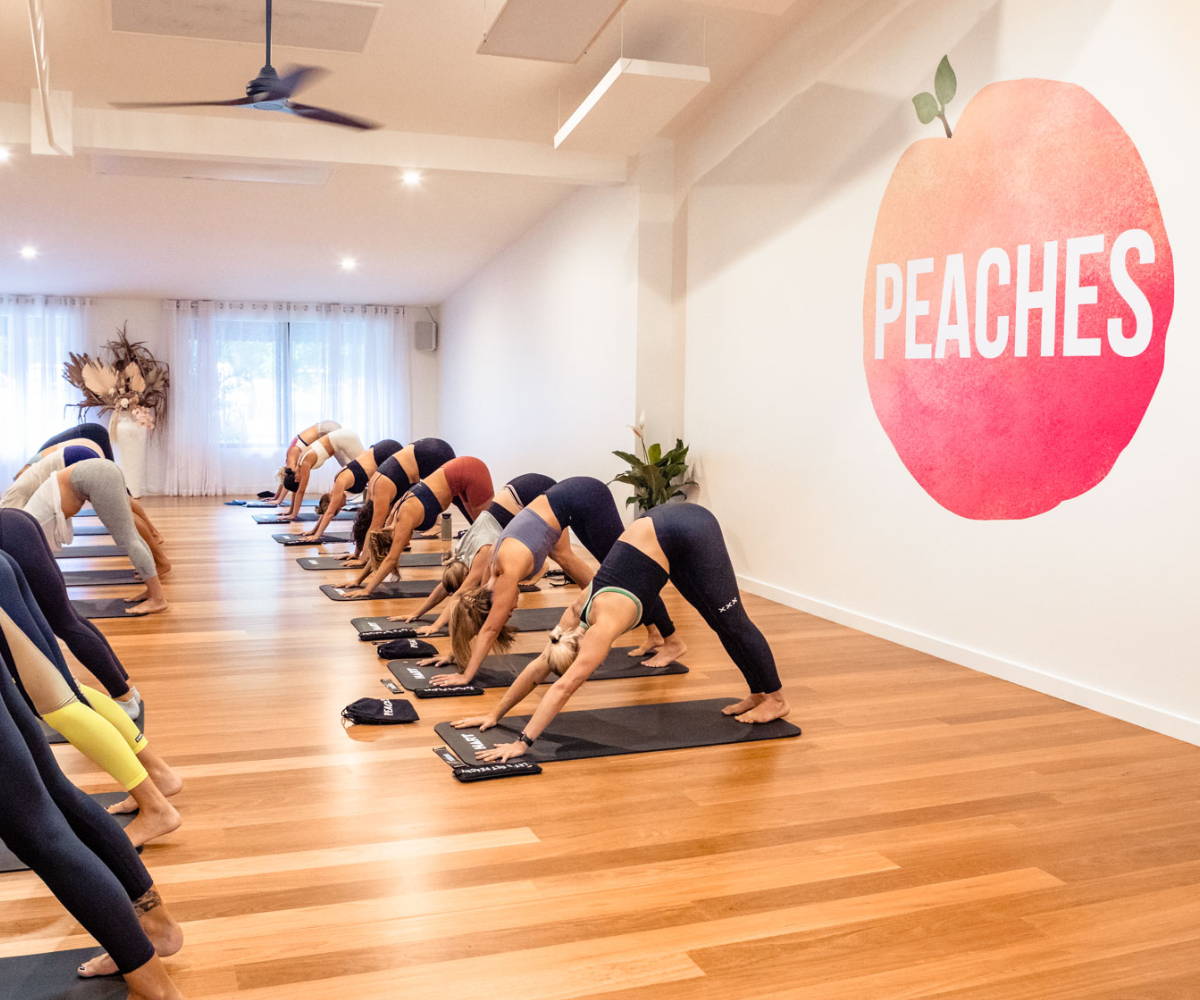 With a focus on pre and post-natal care, Peaches is the perfect safe space for mums-to-be, new mums and pilates lovers who are passionate about holistic fitness. Offering a wide range of classes designed for total body toning, including Pilates, Boxing, Barre, Weights, Cardio, HIIT, Yoga and Yin, there's a class for every mood. You can rest easy knowing that the Peaches team are passionate about helping you achieve the results you want, whilst remaining injury-free, with a focus on core and spinal strength at the forefront of all exercises. For all of our local readers, you can try a Peaches class at their new studio, located in the heart of Byron Bay.
Their boxing class incorporates the Boxilates method - fusing the lengthening and strengthening elements of Pilates with the power and force of boxing. It's such a fun way to get your cardio in!
Peaches is a collection of boutique fitness studios offering a wide variety of classes designed for TBT - Total Body Toning. Members of Peaches enjoy treating their bodies to Pilates, Boxing, Barre, Weights, Cardio, HIIT, Yoga and Yin classes.
Peaches welcomes those of all fitness levels, and is known for specialising in pregnancy and post-natal care.
At Peaches, we pride ourselves on knowing each student not only by name, but by injury history, number of children, favourite workout - you name it. We're not just a Pilates studio, we're a community of like minded people who love to support each other on their journey to health and happiness.
About "MINDFUL MOVEMENT" A curated list of songs to move to with intention.  
The workout you can take with you, wherever you are. Pilates instructor, Chelsea Forbes takes us through a spicy 20-minute...
Start your day with this spicy inner thigh & ab workout with pilates intructor, Jennie Söderlind. This workout is only...