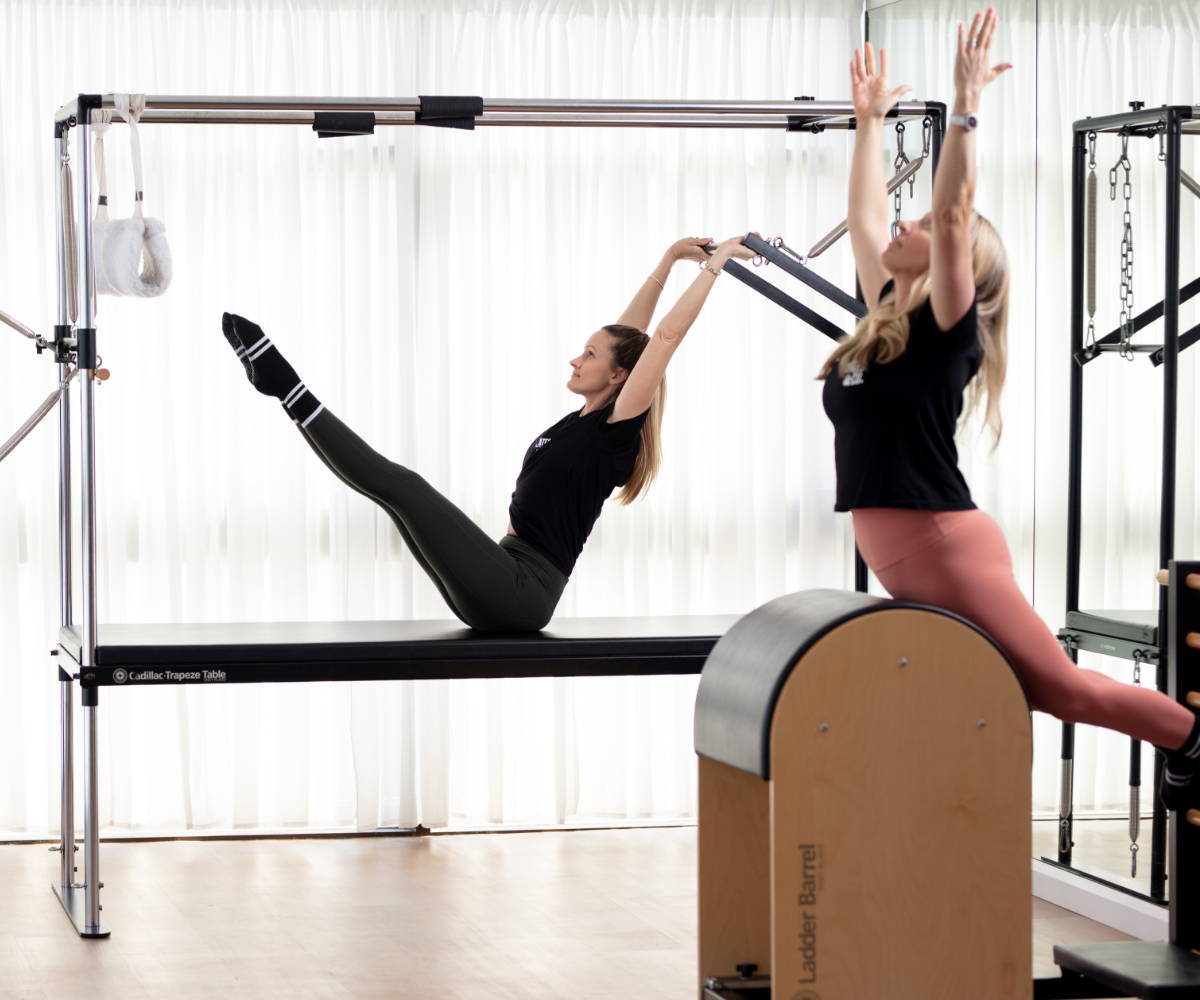 Known as one of the Gold Coast's original pilates studios, Pilates and Co are renowned for their variety of classes and teachers, offering diverse teaching styles, and workouts for all levels of experience. With two intimate studios and an amazing introductory offer of 6 classes for $60, Pilates and Co is a must-try whether you're a beginner or an avid Pilates fan.
The Reformer HIIT class is our favourite if we're wanting a mix of cardio and strength.
It's our mission to provide an inclusive space for all ages and fitness levels to feel empowered and confident while challenging yourself and having a great time.
Our studio is fully equipped with Merrithew Reformers along with Cadillac, Wunda Chairs and Barrel. We've also got loads of fun props to use in classes to add assistance or increase the challenge. All of our equipment and apparatus are maintained regularly so that you can practice with confidence.
We are a boutique studio, and that's the way we like it. Our group classes have a max of 14 people at Burleigh and 12 at Bundall per session, so you'll get a great work out and lots of attention from our experienced instructors. We also offer, small groups and private sessions.
"Under the Stars."A relaxing playlist for those restless nights where you need some soothing sounds to drift off. 
"Your Go-To Reels Playlist"Finding the ideal song to compliment your video can be a challenge. We've put together a playlist...
Harmony and Mia from Innermost share an empowering discussion about Unlearning the Body Obsession. Release yourself from unattainable, unrealistic and...
Join us for a 20-minute low impact, pilates sculpt workout by Lottie Maynard. This session will target your full body,...
---