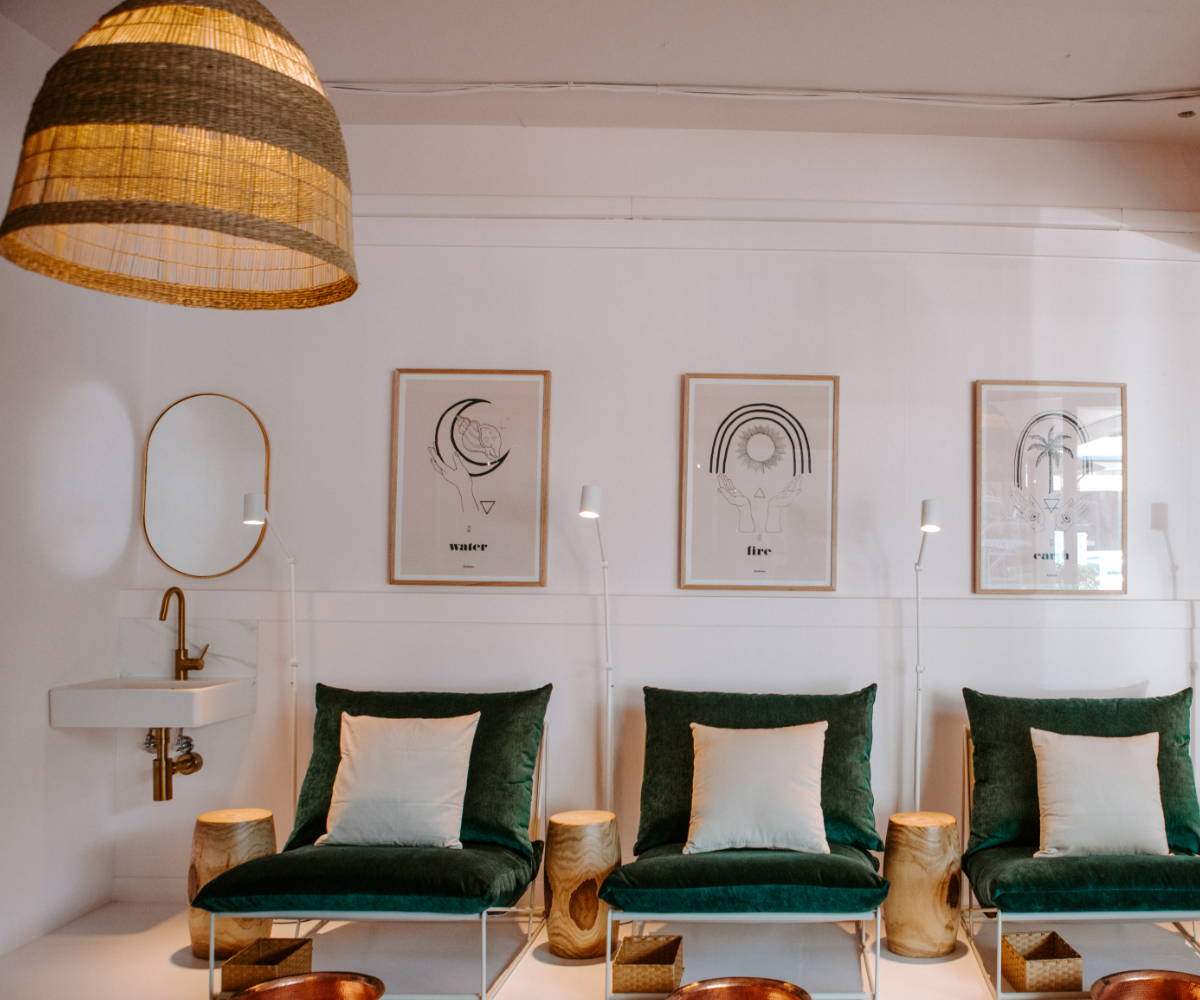 A luxe beauty experience that doesn't compromise quality, natural ingredients gets the Prae tick of approval. Located in the heart of Byron Bay, this beautiful sanctuary-like space offers cruelty-free, plant-based services and self-care rituals that are nourishing, gentle and most importantly, non-toxic.
The Luxe Pedi - this indulgent 60-minute service includes a soothing magnesium and herbal foot soak which is absolute heaven.
Polished is a sanctuary-like space where you can press pause and quite literally hand yourself over. A sanctuary where you can come, indulge, connect with friends and allow themselves to be pampered and nurtured, you're guaranteed to walk out feeling brighter than when you walked in. Less a salon and more a regular self-care ritual, entering Polished is like instantly pressing pause. While we gently encourage pre-booking an appointment, feel free to drop by and say hello anytime.
About "BASKING IN GOLDEN RAYS." Your Summer soundtrack for salty days beach hopping, lounging poolside sipping margaritas and warm nights...
About "AUTUMN AFTERNOONS" Whether you're spending your afternoon taking up a new hobby or going for a long stroll while...
One of Every Body's Bootiful newest, and most vibin', high energy classes. You'll be moving through a 30-minute series of...
Experience Charlotte from Self Love London's 10-minute Embodying Gratitude Masterclass which is designed to transform the way you feel about...