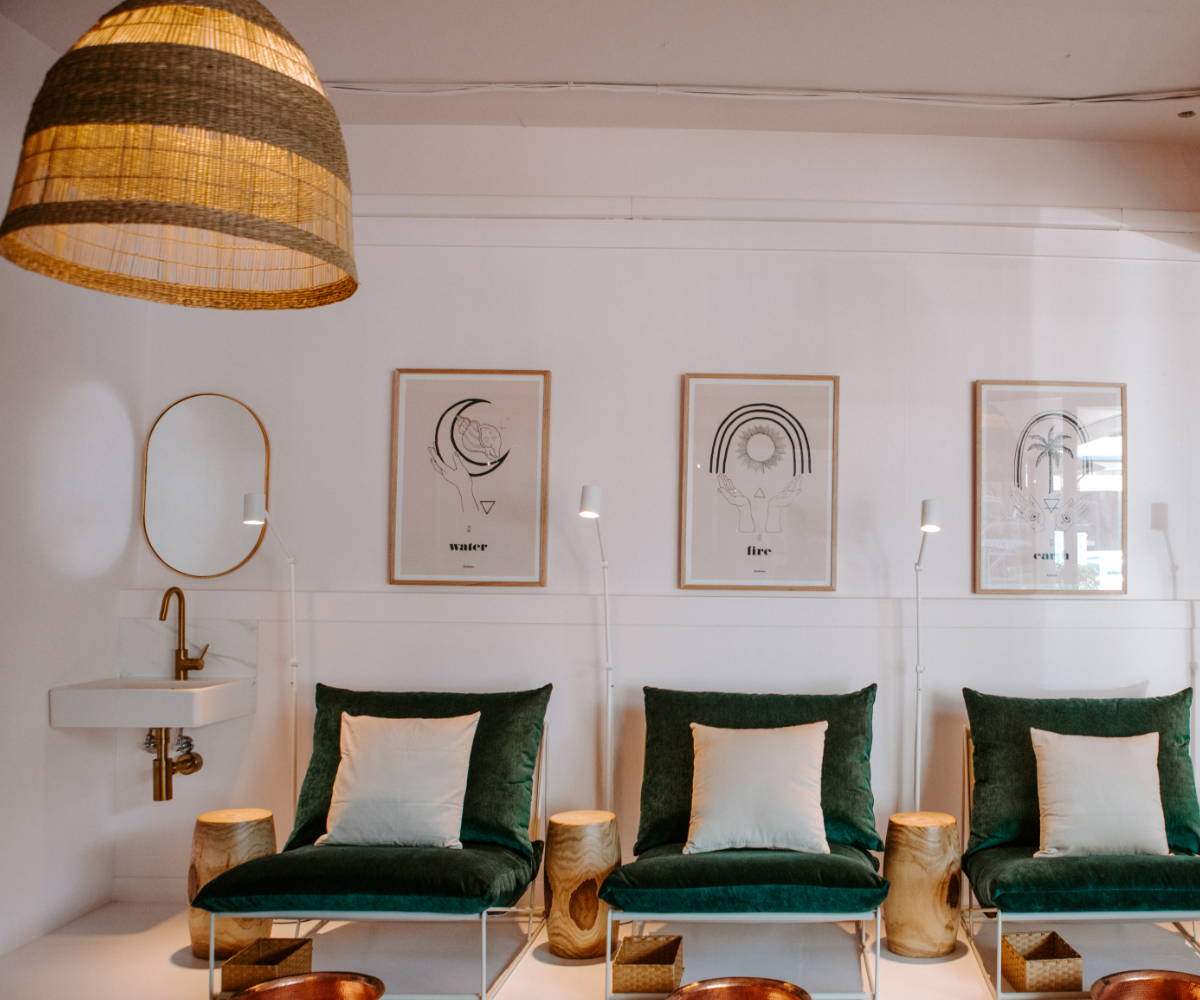 A luxe beauty experience that doesn't compromise quality, natural ingredients gets the Prae tick of approval. Located in the heart of Byron Bay, this beautiful sanctuary-like space offers cruelty-free, plant-based services and self-care rituals that are nourishing, gentle and most importantly, non-toxic.
The Luxe Pedi - this indulgent 60-minute service includes a soothing magnesium and herbal foot soak which is absolute heaven.
Polished is a sanctuary-like space where you can press pause and quite literally hand yourself over. A sanctuary where you can come, indulge, connect with friends and allow themselves to be pampered and nurtured, you're guaranteed to walk out feeling brighter than when you walked in. Less a salon and more a regular self-care ritual, entering Polished is like instantly pressing pause. While we gently encourage pre-booking an appointment, feel free to drop by and say hello anytime.
  About "ROMANTICIZE YOUR LIFE" Celebrate the simple things, practice mindfulness and channel your main character energy with our favourite...
"CHRISTMAS SPIRIT" As Christmas lovers here at prae you can count on us to bring you our annual festive playlist...
The workout you can take with you, wherever you are. Pilates instructor, Chelsea Forbes takes us through a spicy 20-minute...
Start your day with this spicy inner thigh & ab workout with pilates intructor, Jennie Söderlind. This workout is only...