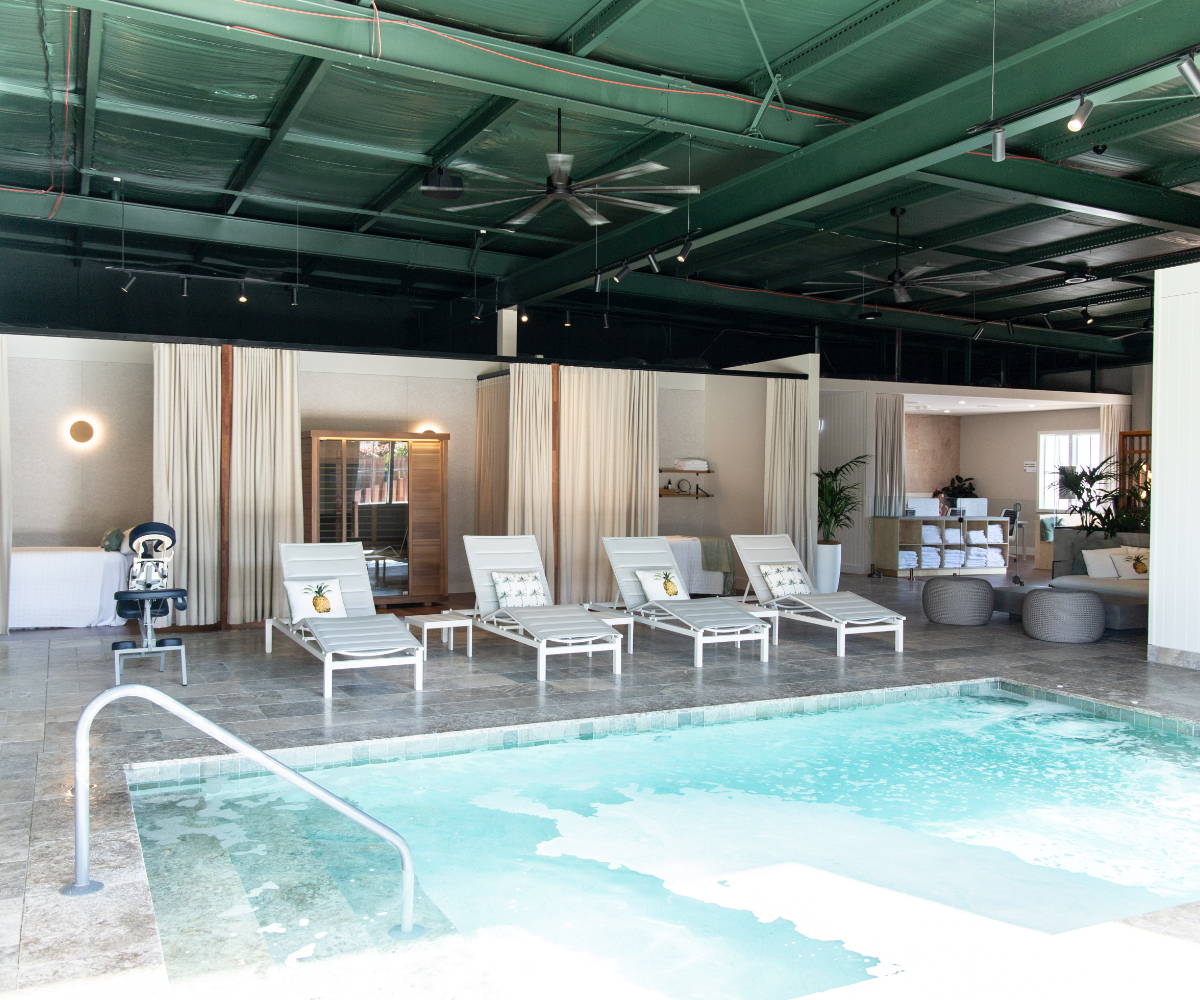 Give yourself a break and press reset at Soak Bathhouse. Move between their open-air hot spas, communal mineral baths, cold plunge pool, steam room and sauna, or unwind with one of their signature treatments (including massages and LED express facials).
We recommend grabbing your girlfriends and spending the afternoon relaxing in the sunshine and trying out their different facilities.
Having spent years in the fitness industry, we began to notice people embracing a more holistic approach to wellness. The shift resonated with us. We too were struggling to stay healthy while juggling the pressures of work and family, and our bodies were suffering without proper rest and recovery. We loved health and wellness retreats, but couldn't afford the time or money to use them regularly. We were seeking a new kind of wellness experience.
location | Shop 20 Pacific Square, 2532 - 2540 Gold Coast Highway, Mermaid Beach
phone | 0417 331 788
email | hello@soakbathhouse.com.au
About "BASKING IN GOLDEN RAYS." Your Summer soundtrack for salty days beach hopping, lounging poolside sipping margaritas and warm nights...
About "AUTUMN AFTERNOONS" Whether you're spending your afternoon taking up a new hobby or going for a long stroll while...
One of Every Body's Bootiful newest, and most vibin', high energy classes. You'll be moving through a 30-minute series of...
Experience Charlotte from Self Love London's 10-minute Embodying Gratitude Masterclass which is designed to transform the way you feel about...