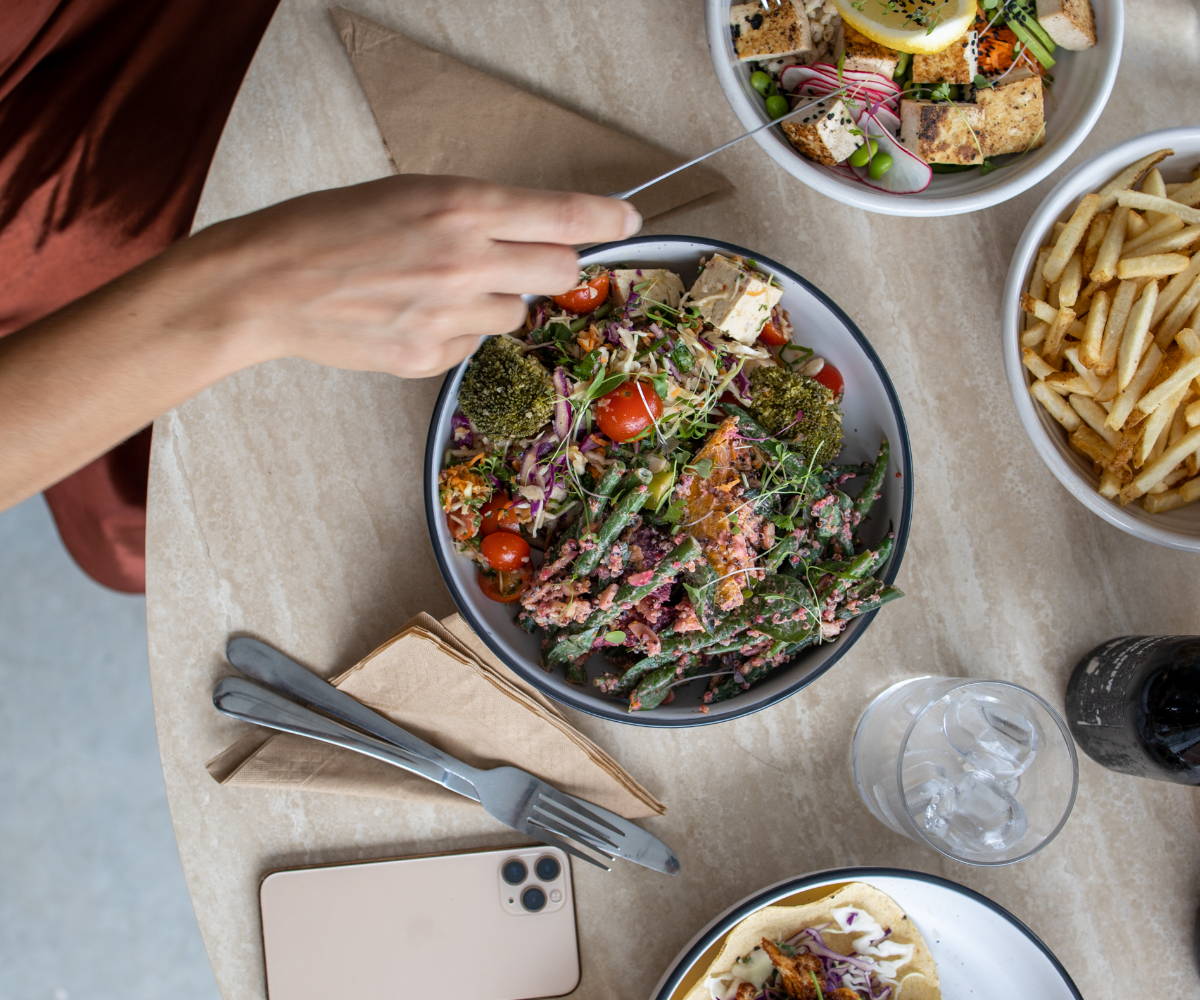 From the aesthetically pleasing décor and styling (yes, we're talking about the iconic pink marble table), to the delicious, seasonally inspired menu, there is so much to love about Stable Coffee & Kitchen. You could say we're a little bias considering it is conveniently located downstairs from our Prae HQ, but you simply can't beat their menu and the laidback, friendly service. They cater to all diets, including vegan, and they work with the best local suppliers to source fresh, organic produce, and specialty coffee. It's the perfect spot for an easy weekend brunch with friends, or a healthy, wholesome lunch after you've finished browsing the must-visit shops at Cornerstone.
Grab an outdoor table in the sunshine and order one of their daily salads – they're life-changing! If you're all about balance and want to treat yourself, their hot chips are the best you'll ever eat. You also can't visit Stable without an Instagram photo, it's simply too pretty not to document.
At Stable, we aim to provide a cultural space for locals and visitors alike. Located in the beautifully designed Cornerstone Stores in Currumbin/ Tugun we base our menu around a healthy lifestyle. We only source ethical meats, use local produce as much as possible and support businesses we believe in.
About "BASKING IN GOLDEN RAYS." Your Summer soundtrack for salty days beach hopping, lounging poolside sipping margaritas and warm nights...
About "AUTUMN AFTERNOONS" Whether you're spending your afternoon taking up a new hobby or going for a long stroll while...
One of Every Body's Bootiful newest, and most vibin', high energy classes. You'll be moving through a 30-minute series of...
Experience Charlotte from Self Love London's 10-minute Embodying Gratitude Masterclass which is designed to transform the way you feel about...