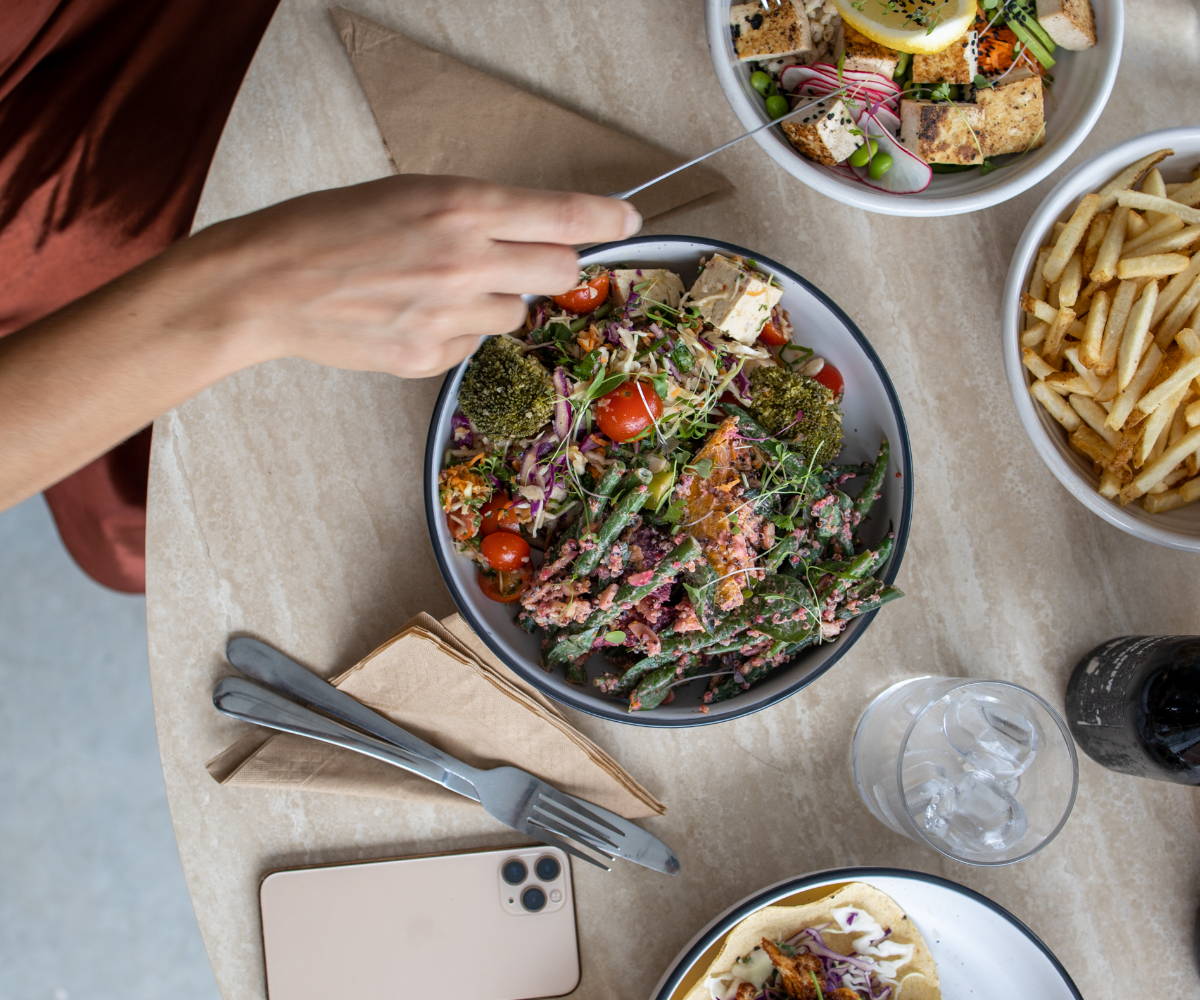 From the aesthetically pleasing décor and styling (yes, we're talking about the iconic pink marble table), to the delicious, seasonally inspired menu, there is so much to love about Stable Coffee & Kitchen. You could say we're a little bias considering it is conveniently located downstairs from our Prae HQ, but you simply can't beat their menu and the laidback, friendly service. They cater to all diets, including vegan, and they work with the best local suppliers to source fresh, organic produce, and specialty coffee. It's the perfect spot for an easy weekend brunch with friends, or a healthy, wholesome lunch after you've finished browsing the must-visit shops at Cornerstone.
Grab an outdoor table in the sunshine and order one of their daily salads – they're life-changing! If you're all about balance and want to treat yourself, their hot chips are the best you'll ever eat. You also can't visit Stable without an Instagram photo, it's simply too pretty not to document.
At Stable, we aim to provide a cultural space for locals and visitors alike. Located in the beautifully designed Cornerstone Stores in Currumbin/ Tugun we base our menu around a healthy lifestyle. We only source ethical meats, use local produce as much as possible and support businesses we believe in.
"CHRISTMAS SPIRIT" As Christmas lovers here at prae you can count on us to bring you our annual festive playlist...
About "HOT GIRL WALK" Listen to an hour of our favourite trending songs, perfect for those hot girl walks.
Start your day with this spicy inner thigh & ab workout with pilates intructor, Jennie Söderlind. This workout is only...
  Show your body some love with this 30-minute pilates sculpt class by Jennie Söderlind. Designed to make you feel...