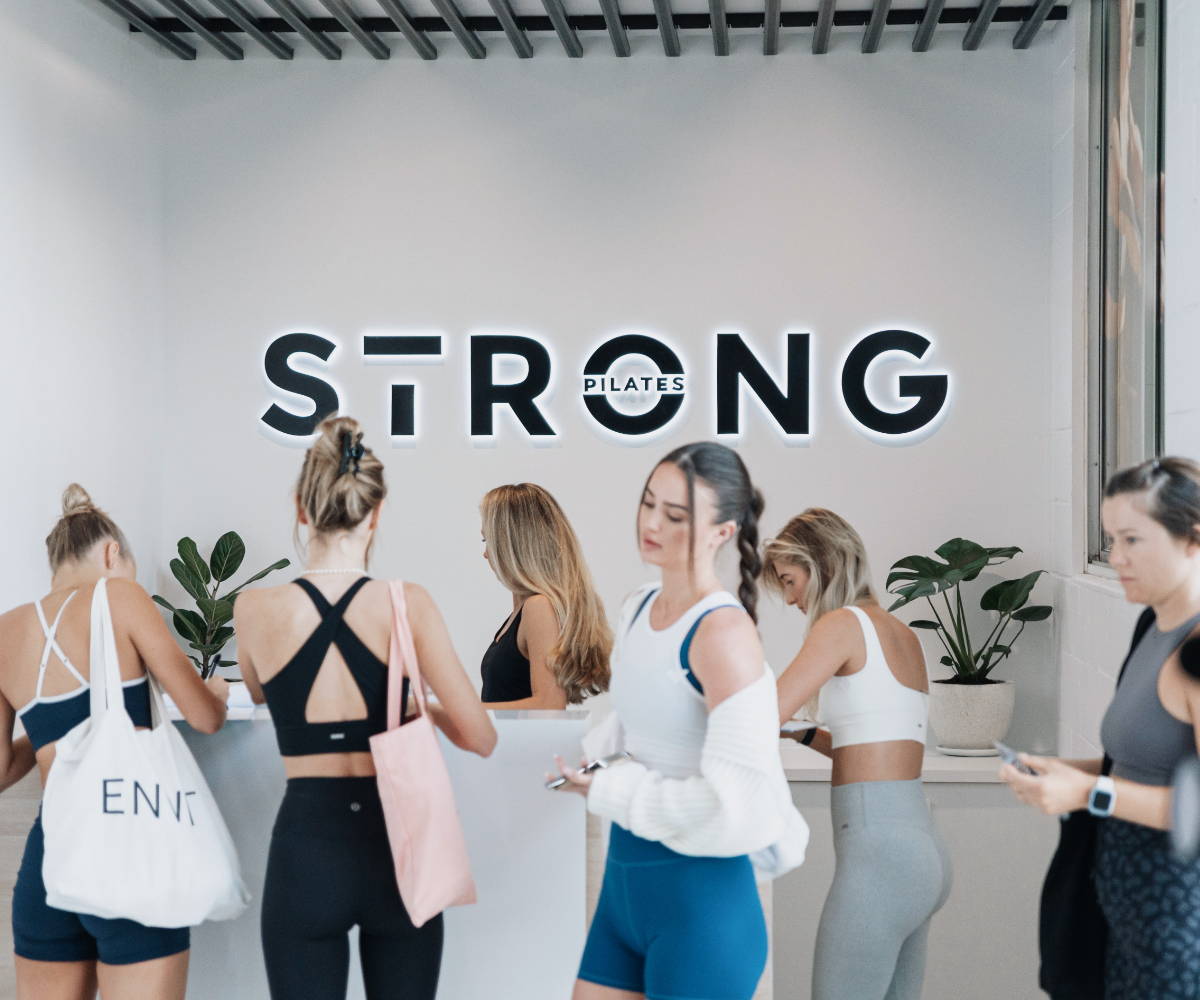 We're always up for a trying a new workout, especially when it's different to anything we've tried before. Strong Pilates are renowned for their unique format, a combination of resistance training, pilates and rowing. Featuring one-of-a-kind machines, a hybrid of a reformer and a rowing machine, the Strong classes are the perfect 45-minute sweat sesh, fusing high intensity with strength and conditioning.
Our team tried the Strong Loaded class, with an upper body focus. This is a heavy spring loaded, cardio-infused class with short and sharp bursts of interval-rowing. They loved the balance of the workout and the whole experience, with easy-to-follow instructions on screen and motivating instructors.
Strong minds, bodies, friendships, and beats. There's the kind of strong that starts on the inside and shines through to the outside. That gets up before the second alarm and gets down to get more. Offering Strong Loaded Upper, Strong Loaded Lower, Strong Form +, Strong Sweat and Strong Body classes, combining resistance training and rowing cardio for an effective workout.
About "MINDFUL MOVEMENT" A curated list of songs to move to with intention.  
The workout you can take with you, wherever you are. Pilates instructor, Chelsea Forbes takes us through a spicy 20-minute...
Start your day with this spicy inner thigh & ab workout with pilates intructor, Jennie Söderlind. This workout is only...