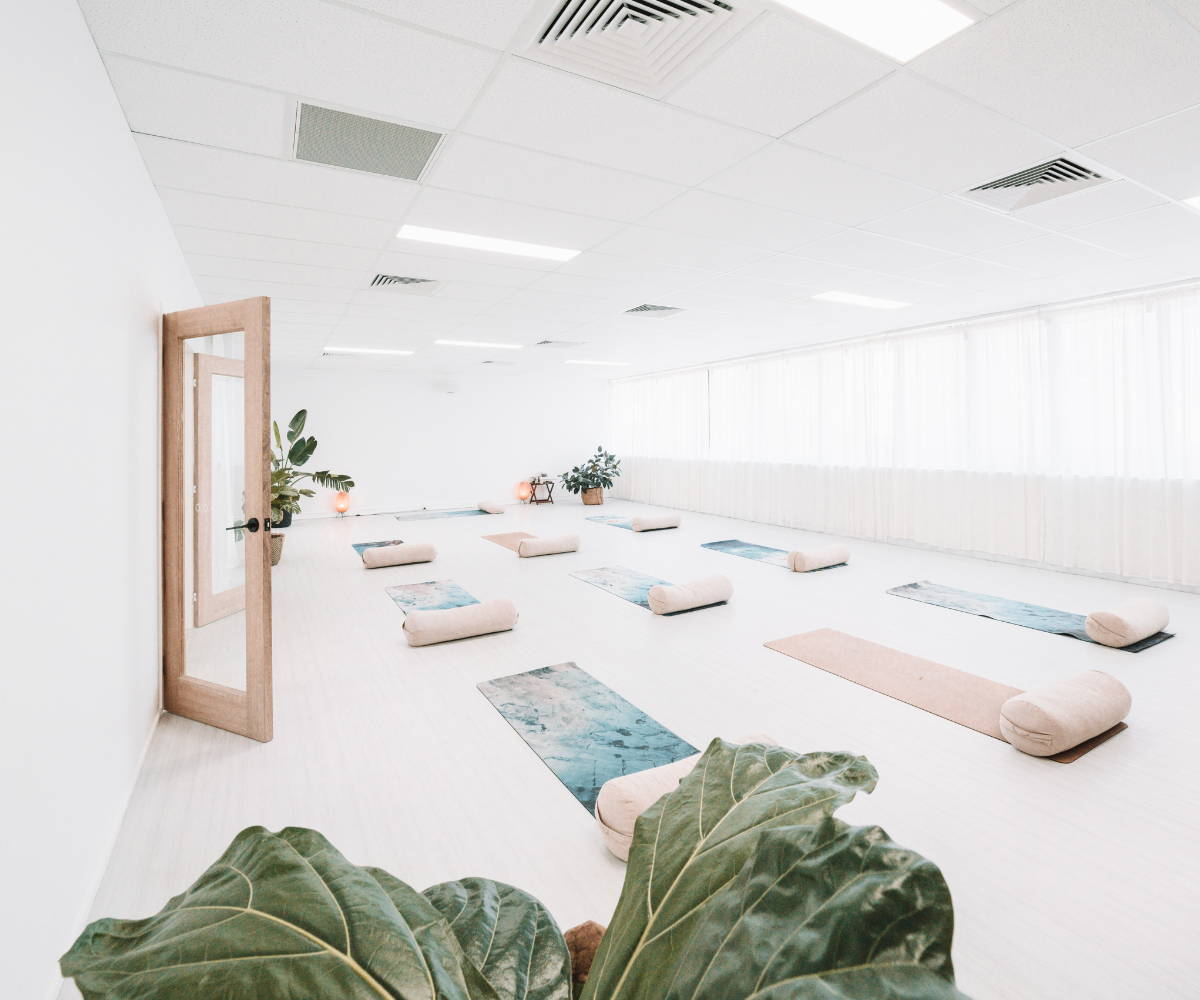 A yoga studio that's not only beautiful, but also environmentally-friendly gets an instant tick of approval from us. Perfectly located directly across from Coolangatta beach, Yogaventure's light-filled, airy studio is so welcoming and calming from the get-go, and you'll feel their friendly, family-like approach in every class.
They offer such a wide variety of classes suitable for all levels and all needs, but if you're a dog lover, you can't go past the Puppy Yoga. For these classes, Yogaventures bring in shelter pups from AWLQ so you can get your puppy fix while you're practicing your downward dog. 100% of profits are donated to AWLQ.
Welcome to our stunning light-filled, airy haven in the heart of Coolangatta. Expect a space that is welcoming, open, and thoughtfully designed to create the most beautiful, sensory experience for your session. Walk up the stairs and enter our spacious lounge full of comfortable seating, bean bags and cushions, which connects to two large purpose-built studio rooms. Sample our delicious selection of herbal fruity teas or try an assortment of calming essential oils before class. We've created a cool, breezy space that is environmentally-friendly (even our flooring is made from recycled plastic) and features minimalistic beach-luxe decor, lots of gorgeous natural light, a series of dreamy textured linen curtains, the highest quality yoga props possible, and tons of lush greenery to calm and elevate the senses. A true expression of both Coolangatta's coastal boho vibes, laid-back feels and the Yogaventures eco-wellness brand.
"5PM."Time to give yourself a much deserved break and press play on this easy-going playlist. Perfect for afternoon cocktails with...
"Spring Clean."It's time to wipe that slate clean, quite literally. Refresh, renew and restore your space with a little help...
This Align class from Ember Pilates combines Pilates and Barre techniques to strengthen, lengthen and tone. In this 30-minute class,...
Time to get sweaty with this conditioning class from Ember Pilates. Combining high-intensity cardio and weight training techniques to take...
---