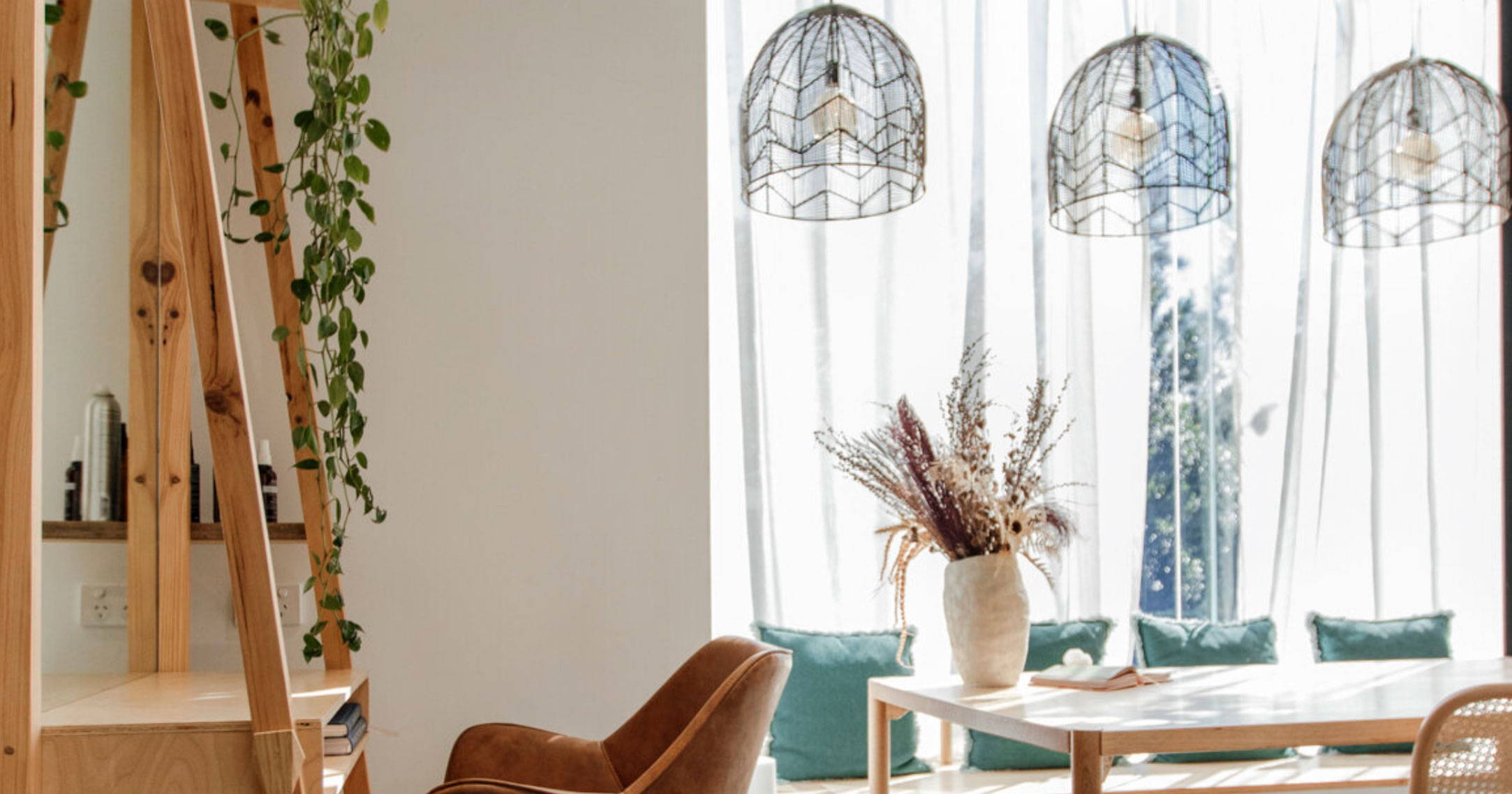 From the moment you step foot in Zanzi, it's an experience like no other.
Located in our very own Cornerstone, you'll be greeted with an 'Aveda Ritual,' where you choose an essential oil, as you relax and enjoy a soothing neck message to start your appointment. Holistic, sustainable and plant based, Zanzi uses only natural and non-toxic products, and 95% of the salon's waste is kept out of landfill and repurposed. Throughout your appointment you can sip on herbal tea or a barista made coffee, and indulge in our favourite sweet treat, Loco Love chocolate. What more could you want...
We love going to the girls at Zanzi for a treatment or colour. As they use all natural, chemical free products, your hair feels so much smoother and more hydrated.
Welcome to our world of sustainable luxury.

Zanzi is here to give you a holistic hair experience, with a no-harm philosophy. We are committed to the health and well being of our clients, our planet, animals and ourselves. we promote a healthy lifestyle behind the chair and beyond by using and recommending products that are aligned with our values of holistic health, non-toxic beauty, sustainability and transparency. We believe in the power of green chemistry to remove the use of harmful ingredients and that you should never have to sacrifice your health for beauty. The Zanzi team are dedicated to providing a luxury salon experience and producing superior fashion focused results, one eco-step at a time.
About "BASKING IN GOLDEN RAYS." Your Summer soundtrack for salty days beach hopping, lounging poolside sipping margaritas and warm nights...
About "AUTUMN AFTERNOONS" Whether you're spending your afternoon taking up a new hobby or going for a long stroll while...
One of Every Body's Bootiful newest, and most vibin', high energy classes. You'll be moving through a 30-minute series of...
Experience Charlotte from Self Love London's 10-minute Embodying Gratitude Masterclass which is designed to transform the way you feel about...