We were lucky enough to catch up with naturally gorgeous and ever so creative friend of ours, Alexandra Sage, for a quick interview. Recognised from Instagram for her consistently beautiful captures for high profile, Australian brands and her creative eye. Take it slow with us this Sunday while Alexandra delves into her go-to every day essentials and how she likes to keep busy.
Your Instagram is one of our go-to sources of inspiration. Can you tell us a little bit about how you shoot your content and what inspires you?
Aww wow I'm very flattered (blushing)
I just shoot how I'm feeling that day. I really love shooting faceless content as this always seems to come out the best and eliminates overthinking facial features. I shoot most of my content on the road (even if it's 20 minutes down the coast), I'm always so much more inspired when I leave the everyday behind. I Love shooting in the sunshine and by the beach. It reminds me just how lucky I am to be doing what I'm doing.
You spend a lot of time in the ocean and in the sun, how do you keep your skin and hair looking so beautiful and lush?
I do spend most of my time outdoors. To be honest I have had quite a lot of sun damage from not looking after my skin in my younger years. I really should have listened to my parents when they always insisted on me being sun safe (oops!) But to treat and help look after my skin, I get regular facial treatments and have a whole home maintenance routine. As for my hair, it has always been long and easy to look after. But once a week try to do a hair mask to put moisture back in that's lost to the salt and sun.
What's in your handbag at the moment?
Way too many pairs of sunglasses! They take up so much room because I can never decide which style I want to wear and constantly change throughout the day. Lip balm, obviously for my lips but I also like to put it on my cuticles. And always some sort of snack, I have the biggest sweet tooth :)
It seems like you're always outdoors surfing and enjoying the sunshine. How do you stay fit and healthy?
I love keeping busy and never really sit still. I'm naturally very hyperactive so I'm usually skateboarding, surfing, bike riding etc, Im not one for structured exercise or gyms. I'm just a big kid and love doing anything fun. I try to eat healthy but I never say no to dessert!
Once borders reopen, which destination is first on your list?
I'm dying to get back to Western Australia. I went for my birthday a few years ago and just couldn't believe how beautiful it all was. The water is crystal clear and you can stumble upon paradise with not a single soul around.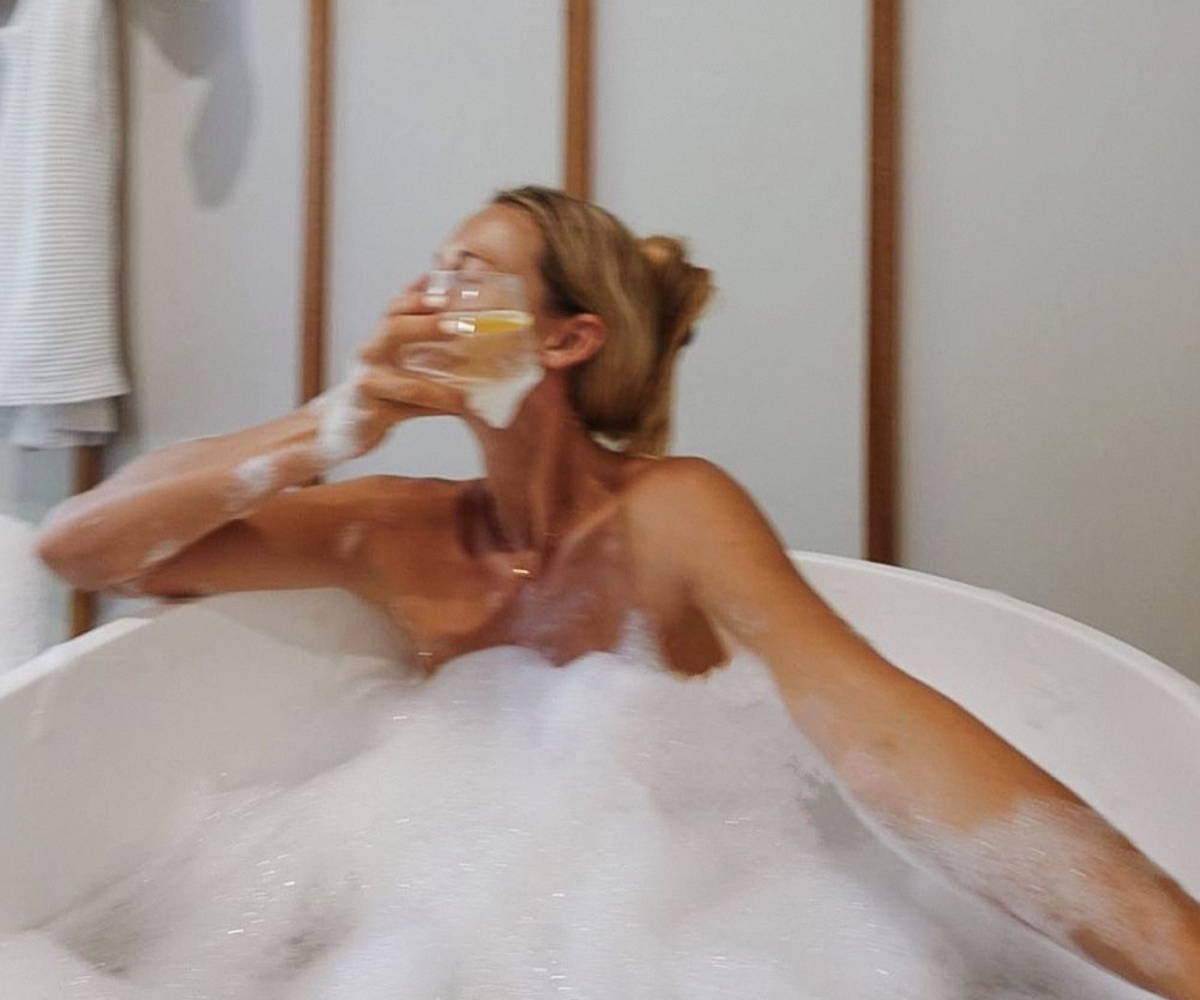 Almond or oat latte with honey
I'm for sure a mocktail type of gal. but if i do get a cocktail it's usually the craziest one on the menu with a fairy floss tail coming over the glass or something really fruity
3 things you cannot live without
1. The ocean
2. My apartment (it's my little haven)
3. A reusable water bottle ( you will not find me with a plastic water bottle no matter how thirsty i may be.)
Favourite local cafe/restaurant
Equium Social which is about 10 minutes from my home.I love that they do a lot of really different options for food and not just all the generic choices. The home crumpets are my favourite and the Kimchi pancake is so tasty.
Favourite song at the moment
Gosh, this is always a hard one. "No sleep" by Caamp - I love all of Caamp songs.