From the moment we met Georgie we knew we had to get to know more. Between balancing instructor responsibilities across four different studios on the Gold Coast, modelling and staying on top of her own fitness routine, this woman empowers us daily with her ability to do it all with a positive energy. Get to know Georgie, the Pilates queen and our forever muse via our short but ever so sweet 5 minute catch up.


The Prae team love your classes at Hustl, you are the pilates queen. Can you tell us a little about your pilates journey and what made you decide to become an instructor?
I instantly fell in love with Pilates as a client for its functional and aesthetic benefits! I was so inspired to transition into an instructor role as it allowed me to support and encourage my clients and have a meaningful impact on their mind and body, resulting in true wellness.
Your classes are addictive! Where are you teaching at the moment? (So all our local readers know where to find you).
I teach dynamic mat Pilates at Hustl in Mermaid Beach, The Body Method at Currumbin (above PRAE store!) and also reformer Pilates at KX in Miami and Ritual in Palm Beach.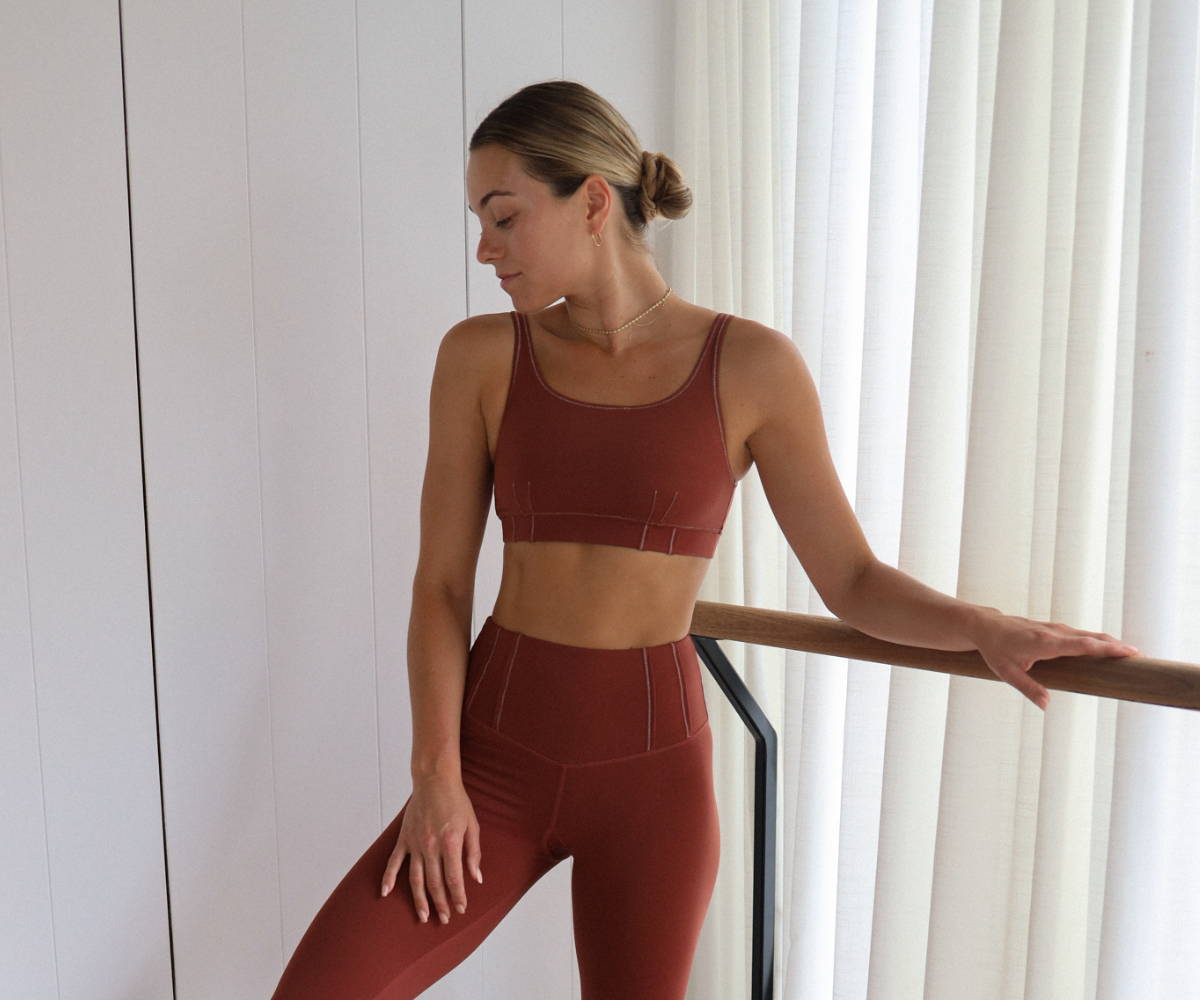 What does your personal exercise routine look like?
Aside from demonstrating in my classes I usually try to go for a walk most days, combined with a 20 minute targeted Pilates workout two or three times a week focusing on core, glutes or arms/posture.
We know having a healthy, balanced diet is just as important as a regular exercise regime. What does a typical day on your plate look like?
I generally try to eat all of my meals within a 10-12 hour window so that my digestive system has around 12-14 hours overnight to digest, reset and repair. I usually break-my-fast with lemon in warm water or a green tea.
Breakfast: Welleco greens in water, followed by my Welleco chocolate protein smoothie with half an avocado and water
Lunch: Usually a salad of some sort, whether it be tuna/rocket/olive oil or a veggie Mexican salad
Dinner: A mix of smoothie bowls, salmon and asian greens, pesto mung-bean pasta, chilli veggie spaghetti
Tell us about your ideal weekend…
I love spending my weekends with my husband and dogs at the beach, going for walks and bike rides, enjoying the sunshine and having a cheeky wine or margarita!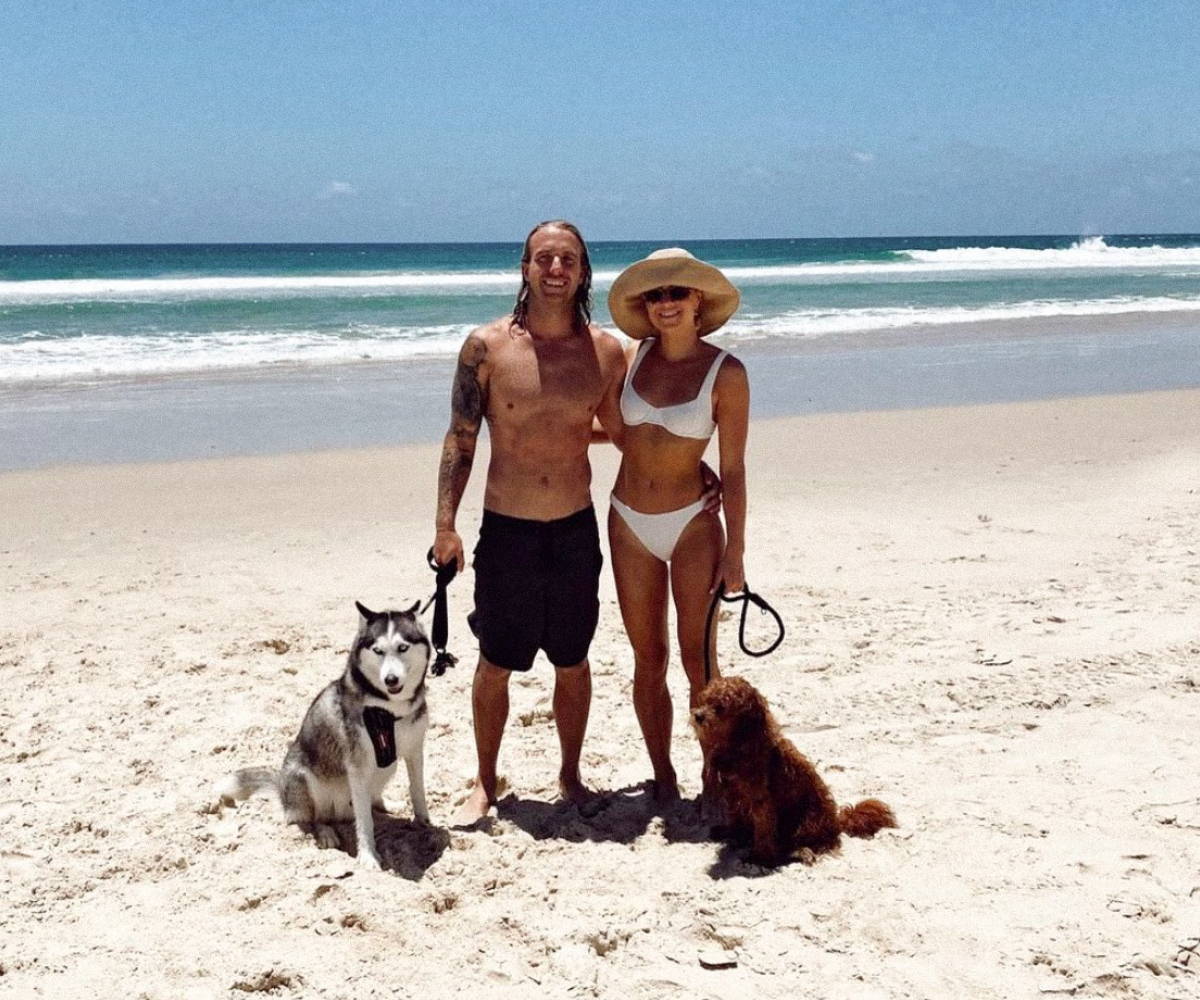 3 things you cannot live without
1. Sunshine
2. Ocean swims
3. My friends & family
Favourite local cafe/restaurant
Tarte for coffee/breaky, BP Tugun for healthy/quick snacks, Francies for pizza and wine
What are you watching at the moment?
Recently finished Bridgerton and loved it
YOUR GUILTY PLEASURE FOOD
Hot chips and dark chocolate!