The Prae team have tried just about every workout and every studio you could think of, but one that we keep coming back to is Fluidform. Undoubtedly one of the most recognised Pilates and Yoga studios in Australia, Fluidform is a favourite amongst the likes of Elle Ferguson, Georgia Fowler and Pip Edwards - need we say more? With two studios across Sydney, a brand new studio in Byron Bay and a popular at-home platform (a favourite of our Founder), Fluidform has become a Pilates empire. We chat to the Founder, aka the Pilates Queen, Kirsten King about her daily workout routine and meal plan (we're taking notes!), how she stays motivated and why she chose Byron as their newest home...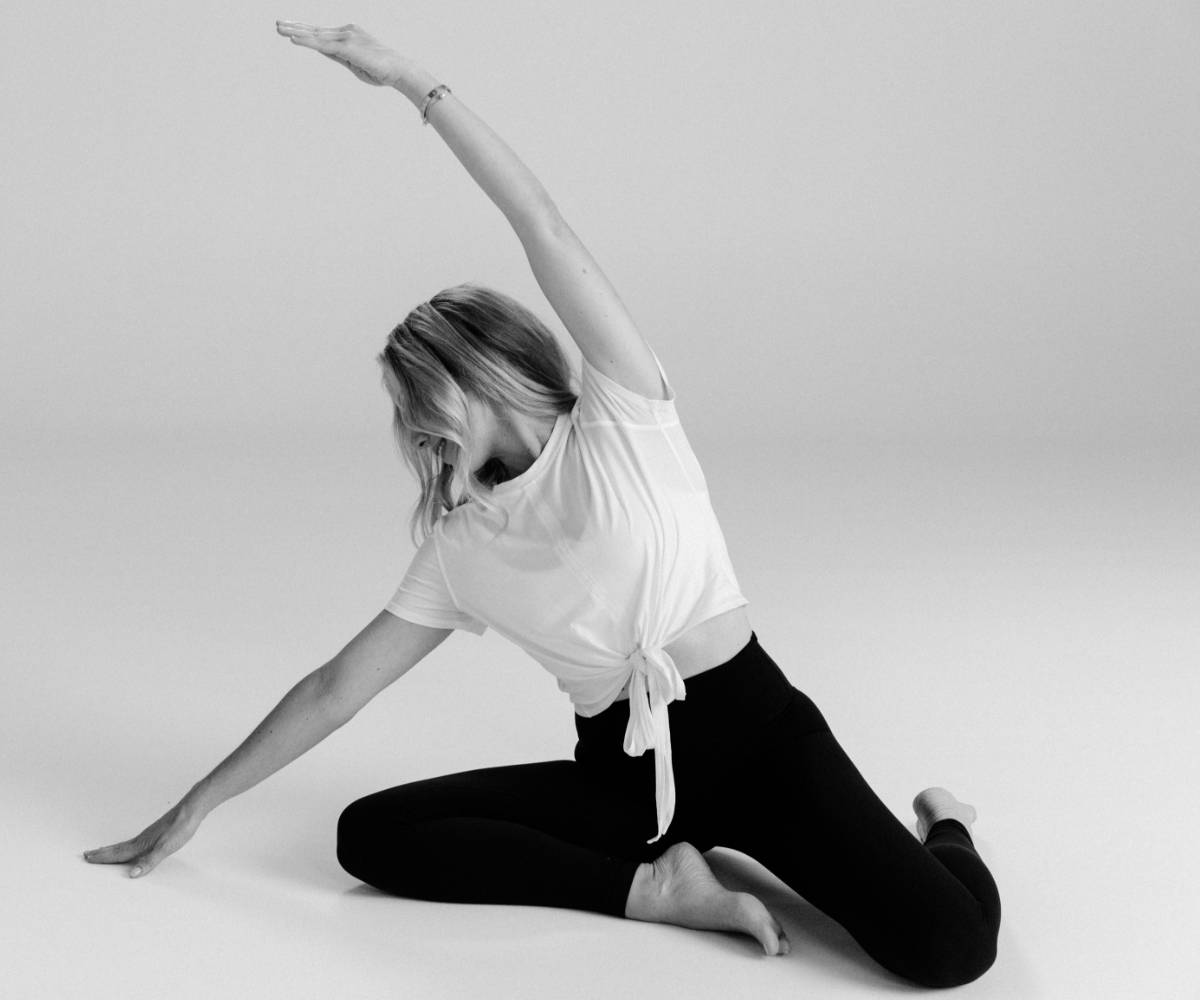 Hi Kirsten! Thanks so much for taking the time to chat. We are obsessed with your at-home workouts. Can you tell us about your journey and how Fluidform came to be?
Hi guys! Thank you so much for having me. My Fluidform journey began in 2012, when I joined the first studio in Sydney after years of practicing, learning and loving Pilates and functional movements. Nearly 10 years later and we are operating two studios in Sydney, along with our latest venture Fluidform Byron! We launched Fluidform at Home in 2019, taking my unique approach to teaching Pilates online. I wanted to share the Fluidform way with the world, so we created a platform of workouts, challenges and specialised programs, available globally. The platform is customisable to all levels, offering equipment and reformer Pilates, boxing, pre and postnatal programs making it available to everyone, everywhere in the world. We also have a special little bonus that when you sign up, we send you an equipment pack, to help get that in-studio experience, at home.
What does your typical workout routine look like each week and how do you stay motivated?
For me, staying motivated comes naturally from the ever evolving physical and mental changes I see in my studio clients and Fluidform community. Building a community around you of like-minded, passionate individuals on a similar health journey is incredibly motivating. Moving everyday is a non-negotiable for me which is the same advice I give my clients. Make moving a priority, practice consistency and adopt a holistic approach to health across all aspects of your life and the motivation will grow. Once you've integrated this mindset, the results are life-changing! A typical weekly workout routine will alternate between 3-4 workouts, all with a similar focus on a particular area of the body. It's important to train consistently and repetitively to fatigue certain muscle groups, building strength and tone to ultimately lift and lengthen your body. I will mix a total body workout with two different mini targeted workouts, lots of walking and long stretch sequences. I'll go between these every day of the week, committing to a minimum of 15 minutes every day.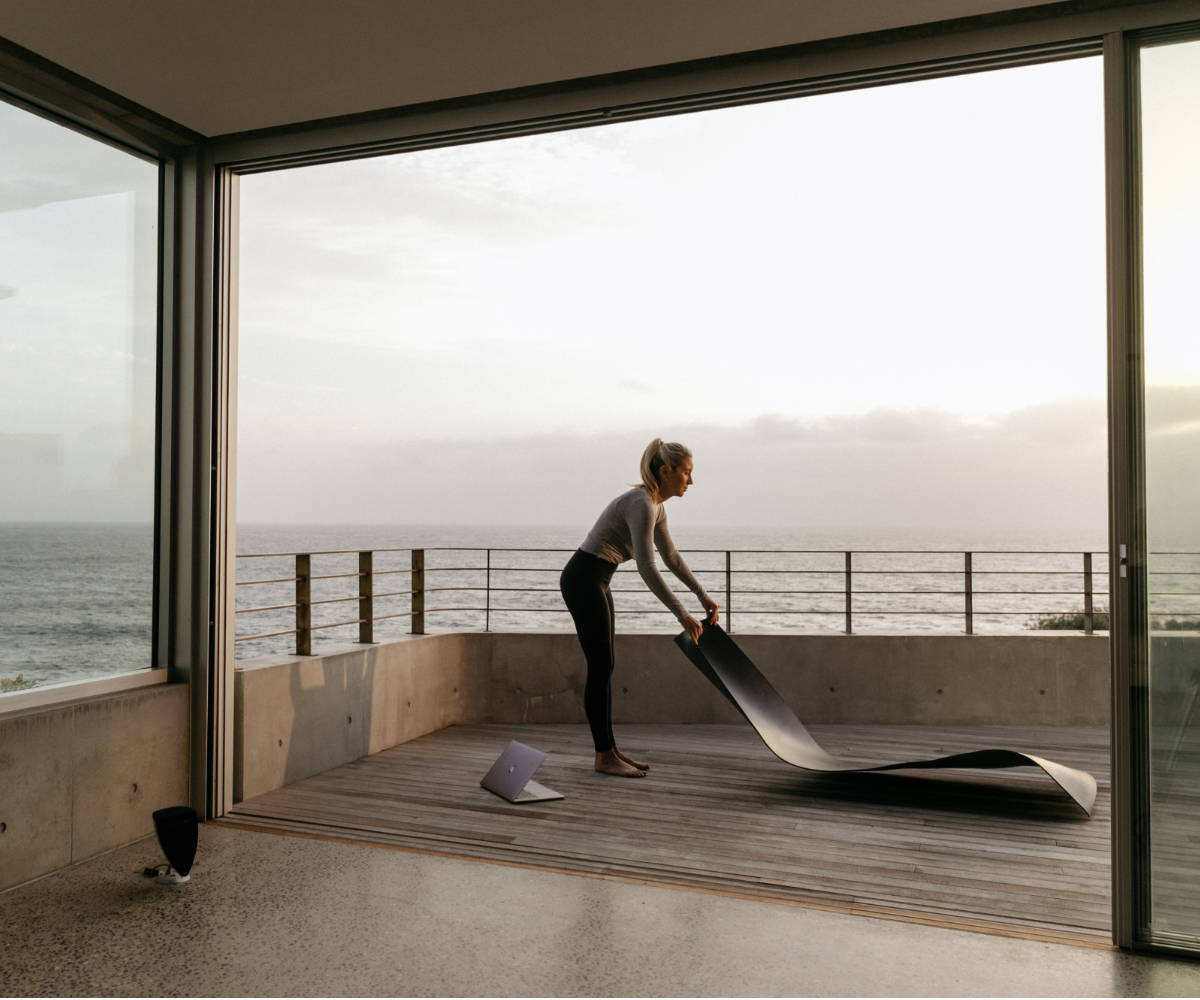 We've seen such a shift towards at-home workouts over the last 12 months. What are your tips for getting yourself on the mat and staying motivated when you're not in a studio?

Similar to what I mentioned above, surround yourself with like-minded, motivated people. The support you give to the people around you will subconsciously support and motivate yourself. Hold yourself accountable by setting challenges, goals and results you want to achieve. As long as they are realistic and achievable - give yourself something to work towards! Make movement a non-negotiable. Every day. Schedule it in your timetable or set an alarm on your phone. Plan your weeks ahead to give yourself time to move. You'll soon realise it's not just about looking great, but feeling amazing mentally and emotionally.

You're also mum to three beautiful little girls. How do you balance motherhood with your busy schedule at Fluid Form?
I'm lucky enough to have three daughters and the support of my family, friends and colleagues. I'm very organised so I like to plan my weeks in advance, working together with my husband and family to manage work with my personal life and everything in between. It can be challenging, but again this motivates me to prioritize what's important to me and feel present in everything I do. Working with a strong team of people allows flexibility in my day to be with my family while managing both studios and FFAH. There are always challenges and hiccups but this makes us stronger and more resilient!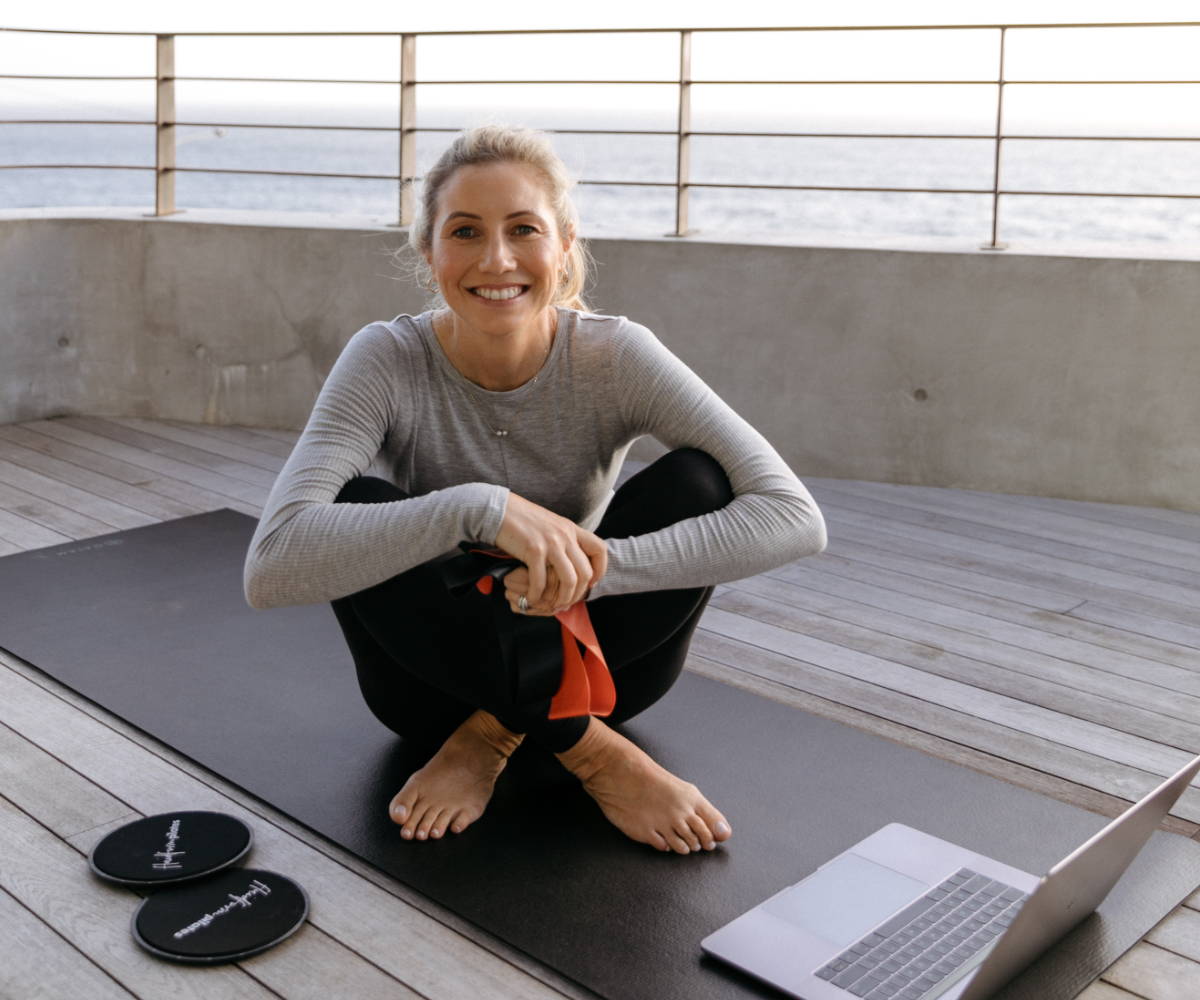 What does a typical day on your plate look like?
My mornings usually start very early teaching in the studio so lots of water, a green juice and oat milk chai tea keeps me going through till mid-morning. A late breakfast is usually avocado on sourdough with lemon. After a day of teaching I'll usually work from the studios and have a bowl of veggies with chicken. Afternoon snack is usually a protein ball. My favourite dinner is spicy fish tacos, made with corn tortillas, cabbage, lime juice, coriander and parsley. My day ends with a cup of tea and some dark chocolate.

We're so excited that you're opening your first Byron studio soon! Can you tell us a little about the studio and why you chose Byron as your new home?

We are so excited to be a part of the Byron community! Expanding the Fluidform studios outside of Sydney has always been a goal of mine and there is no better place to start this journey than Byron. I've partnered with two close friends of mine Kate and Aidan, to bring the studio to life. We have a small FFAH community in pockets of the Northern Rivers and surroundings so it feels like a natural move.
Fluid Form have been kind enough to create an exclusive offer just for Prae readers. Enter code 'praeffah' at checkout when purchasing a new Fluid Form At Home subscription to receive a month free. Offer valid for a limited time only.
get in touch with Kirsten:
instagram | @fluidformpilates
website | fluidformpilates.com.au