Weather it be to slow down in their beautiful, light-filled yoga and reformer pilates studios or heal with an infrared sauna, oxygen therapy or remedial massage, we interviewed the lovely Ferique Beach Brown, Owner of Mind Body Life about her latest studio, in our local town of Byron Bay.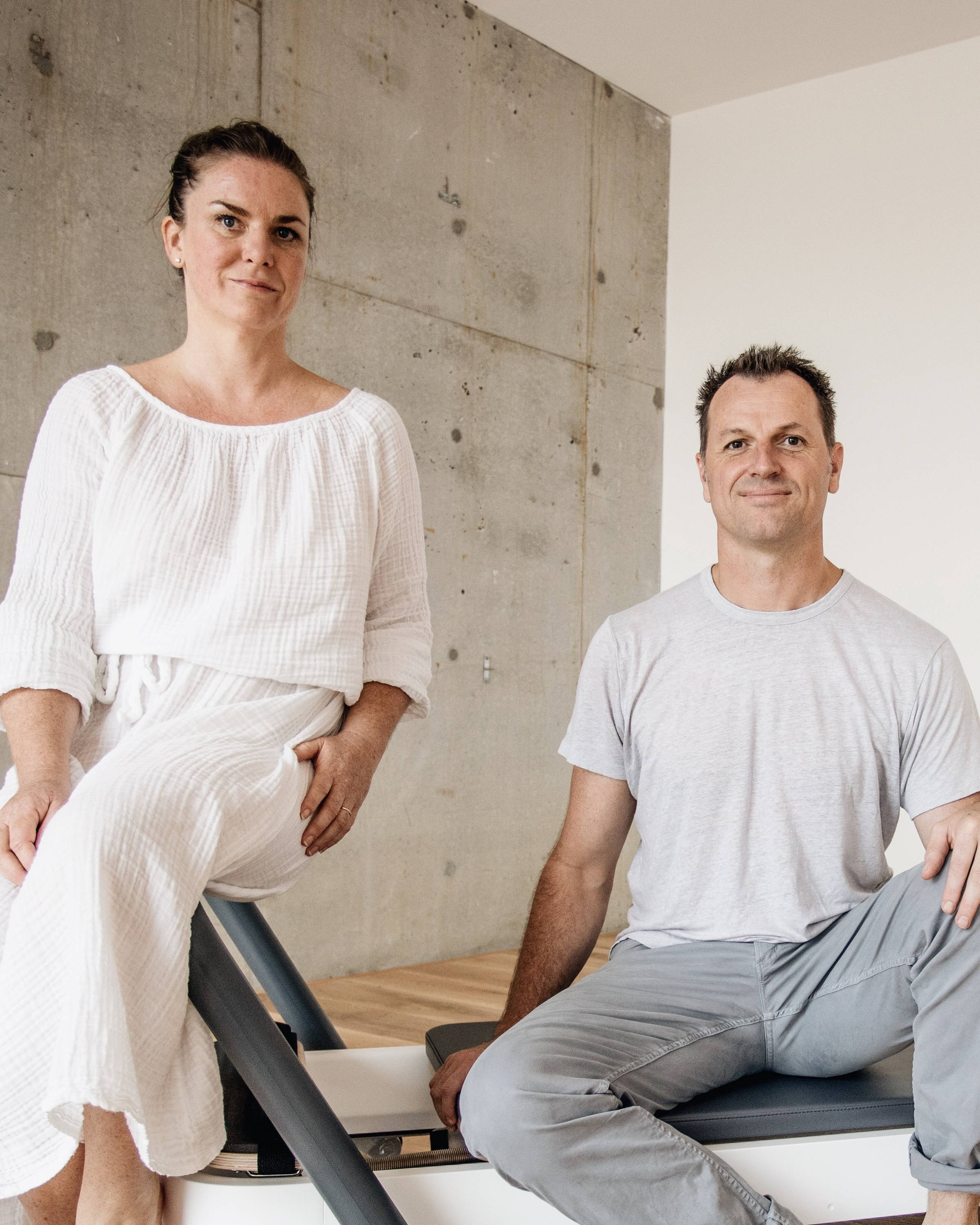 Tell us about your journey, when you decided to create a sustainable yoga and Pilates studio in Byron Bay? 
I co-own and manage BodyMindLife with my husband Phil and our amazing team of people. We have six studios across Sydney which teach yoga and reformer Pilates, and we're currently working on our first ever space in beautiful Byron Bay. I'm an architect by trade and have spent most of my days designing, and working on new builds. I believe that having a sustainable, beautiful space to practice in contributes to the sense of wellbeing that comes from yoga and reformer Pilates. Our studios use sacred geometry with soft colour palettes and I love creating areas for people to chat and connect with others, and feel at home.
Why has practising yoga and Pilates benefited your health and wellbeing? 
There's a glow that comes from practising yoga. We've kitted our yoga spaces out with far-infrared heating panels which work to gently heat the room so students can sweat and detox while they practice.The more I practice, the more I notice that I feel less stressed in everyday life. Yoga and reformer Pilates improves your blood circulation, helps balance hormones, and can improve your oxygen flow.I'm forever grateful to the practice for giving me the grace to embrace change. This has been an amazing gift for my overall wellbeing - especially since I've had our daughter GiGi and become a mum.  
Can you share with us the benefits of cryotherapy in the new wellness studio? 
Cryotherapy is a pain-free treatment that involves standing in a purpose-built cryosauna, where nitrogen mist cools the exterior layer of the skin with temperatures down to approximately -130. During the treatment, the brain stimulates the body's organ regulatory functions resulting in an energy boost, cell rejuvenation, and enhancement of the body's natural healing process. An ancient technique applied with the latest in modern technology, Cryotherapy can be used to heal tissue damage and injuries, help manage stress, improve skin, aid weight loss and relieve pain.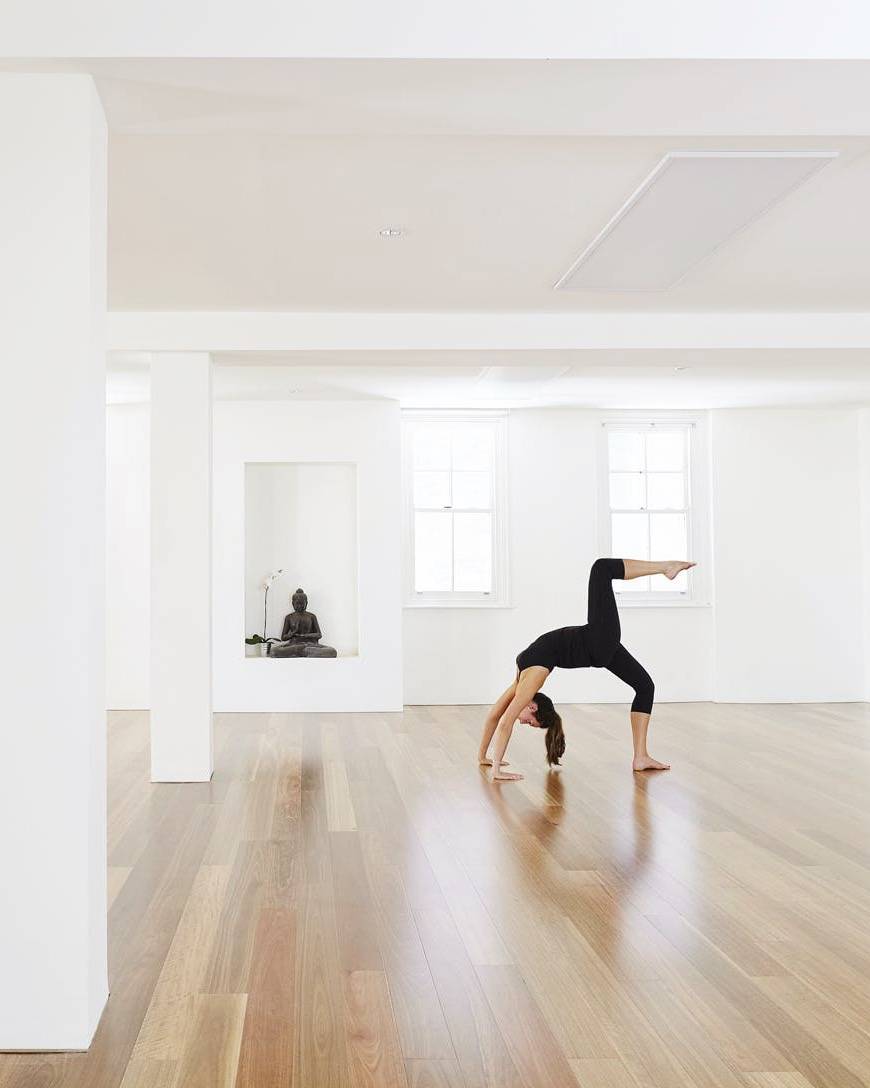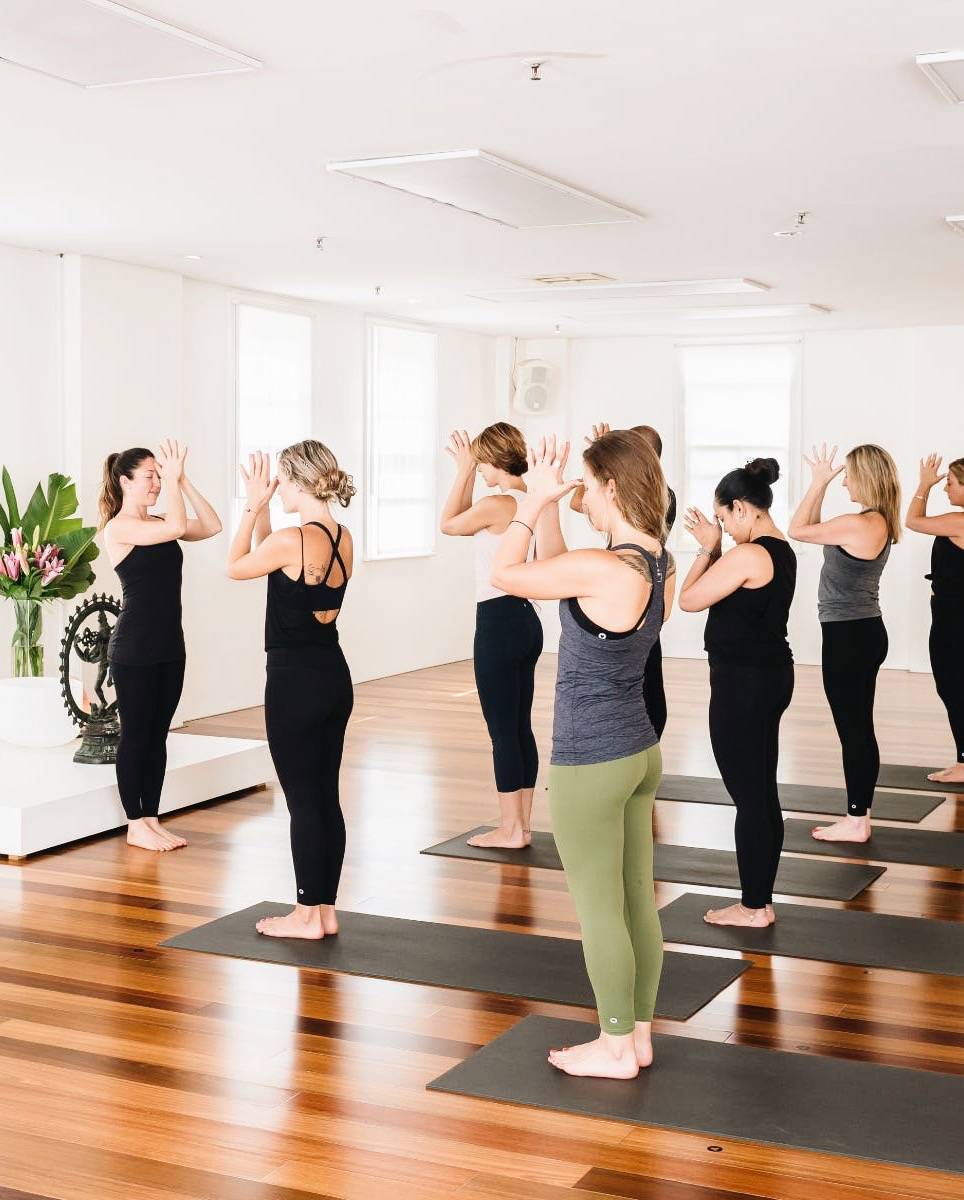 What sustainable features have you integrated into the Byron Bay studio architecture? 
The new wellness centre is equipped with a 10Kw solar array to power the three internal studios and uses energy efficient LED lighting to limit UV emissions. To optimise water usage, low water flush toilets and showers will be installed as well as rainwater harvesting systems.To reduce environmental impact even further, in 2020 BodyMindLife will strive to become carbon neutral. Each year we will plant 5,000 trees to offset carbon emissions.We will also remove all single use plastic from the business across our six wellness centres. 100% of all funds from yoga mat rentals will now be donated to Wires and Plant a tree for me. 
How strongly do you relate to the saying "balance is the key to life"? 
Oh, very! We're always in the midst of change at BodyMindLife to create a better experience for our beloved community and with a little one at home, I'm always striving to strike a balance. I may be a little biased but for me, the key has been making time for the mat, meditating for at least ten minutes a day, and dropping in for reformer Pilates when I can. 
What are you looking forward to? 
Sharing the opening of our new studio in Byron Bay with the community and our teachers. There'll be a retail space in this studio, showcasing some of the amazing local producers and artists in the area, and I can't wait to meet more.