Building the right skincare routine can be a little confusing. Once you've worked out which products are right for you and your skin, it's really important to layer your products correctly as they can become ineffective or irritate your skin, which is a big no. Here is the recommended order to apply your skincare, both morning and night, to ensure that you're getting the most out of your products...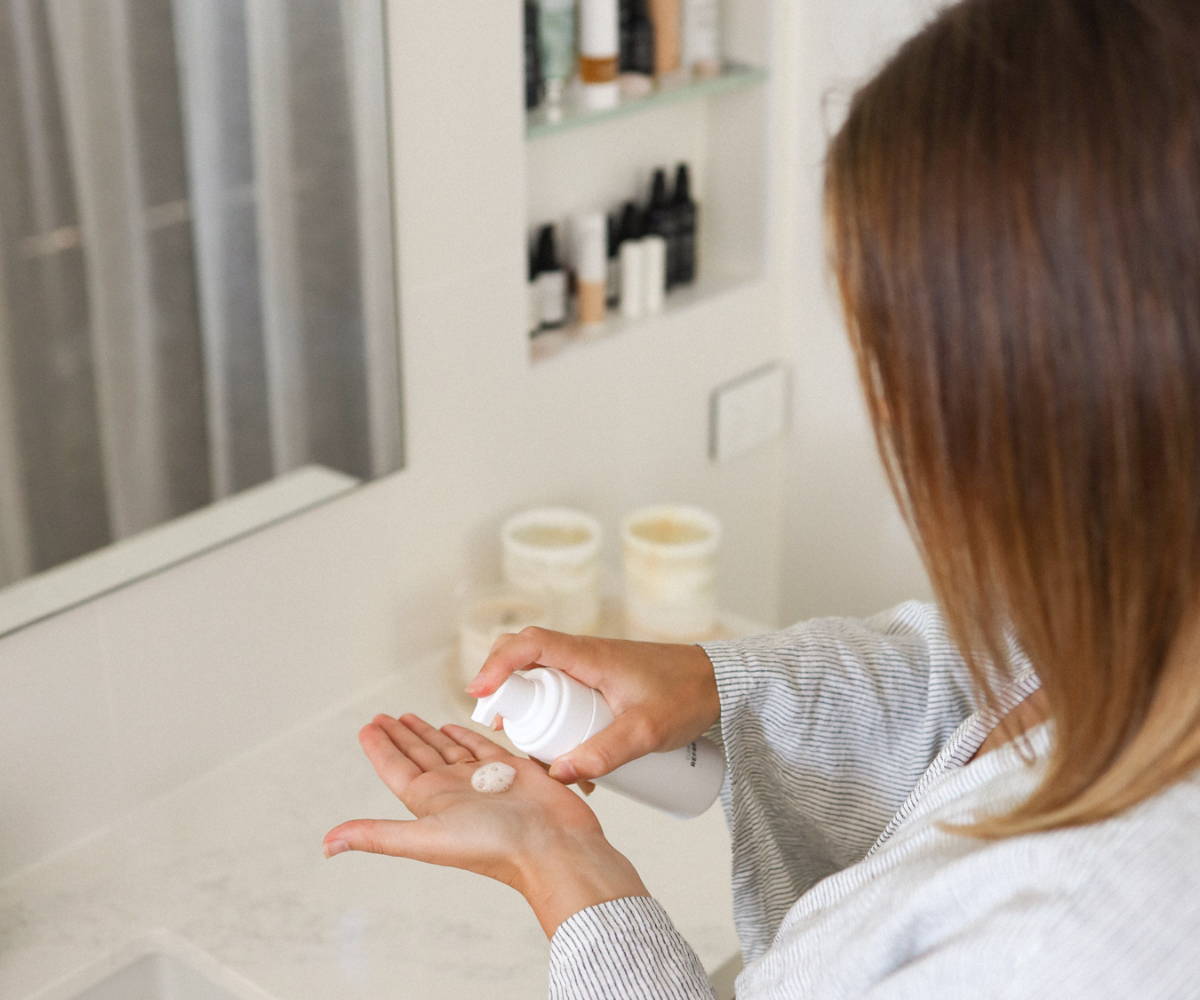 Step 1: Cleanse – AM & PM
Start your day with a light, hydrating cleanser to remove any traces of makeup or products from the previous day. It's important that your skin is free of oil and dirt in order for ingredients to properly absorb. Choosing the right cleanser depends on your skin type, but a good all-rounder is the Bc - Refresh Cleanser from Biologi. You can use this again as the first step of your night routine to remove the day's makeup and other products.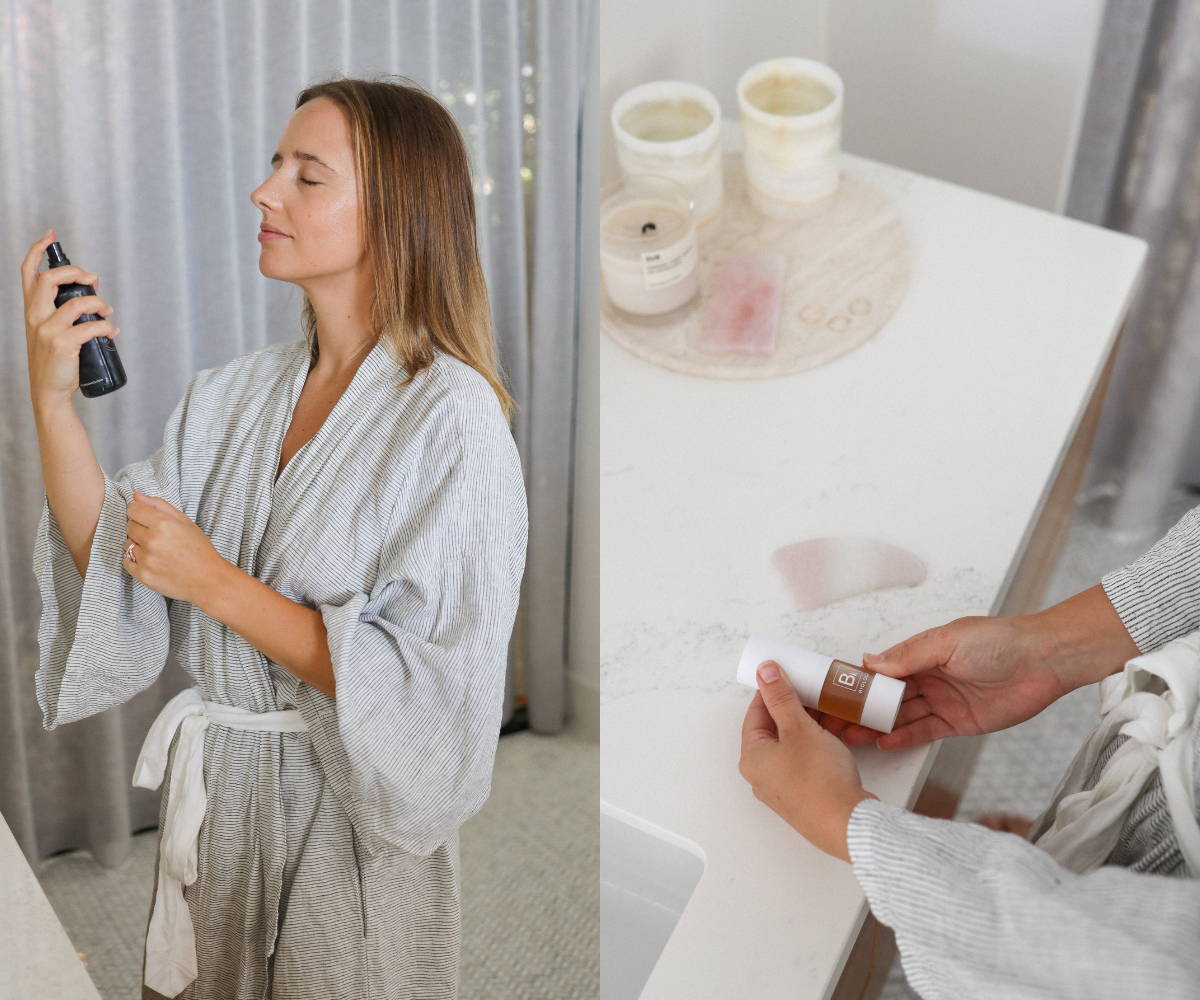 Step 2: Tone – AM & PM
Use a toner after you cleanse to gently hydrate your skin and help with the absorption of moisturisers. Toners also help to unclog pores, prevent breakouts and dissolve blackheads. Our favourite toner is the Orange Blossom Balancing Mist Toner from Mukti – not only does it smell divine, it's so light and refreshing, and it gives you a beautiful, healthy glow.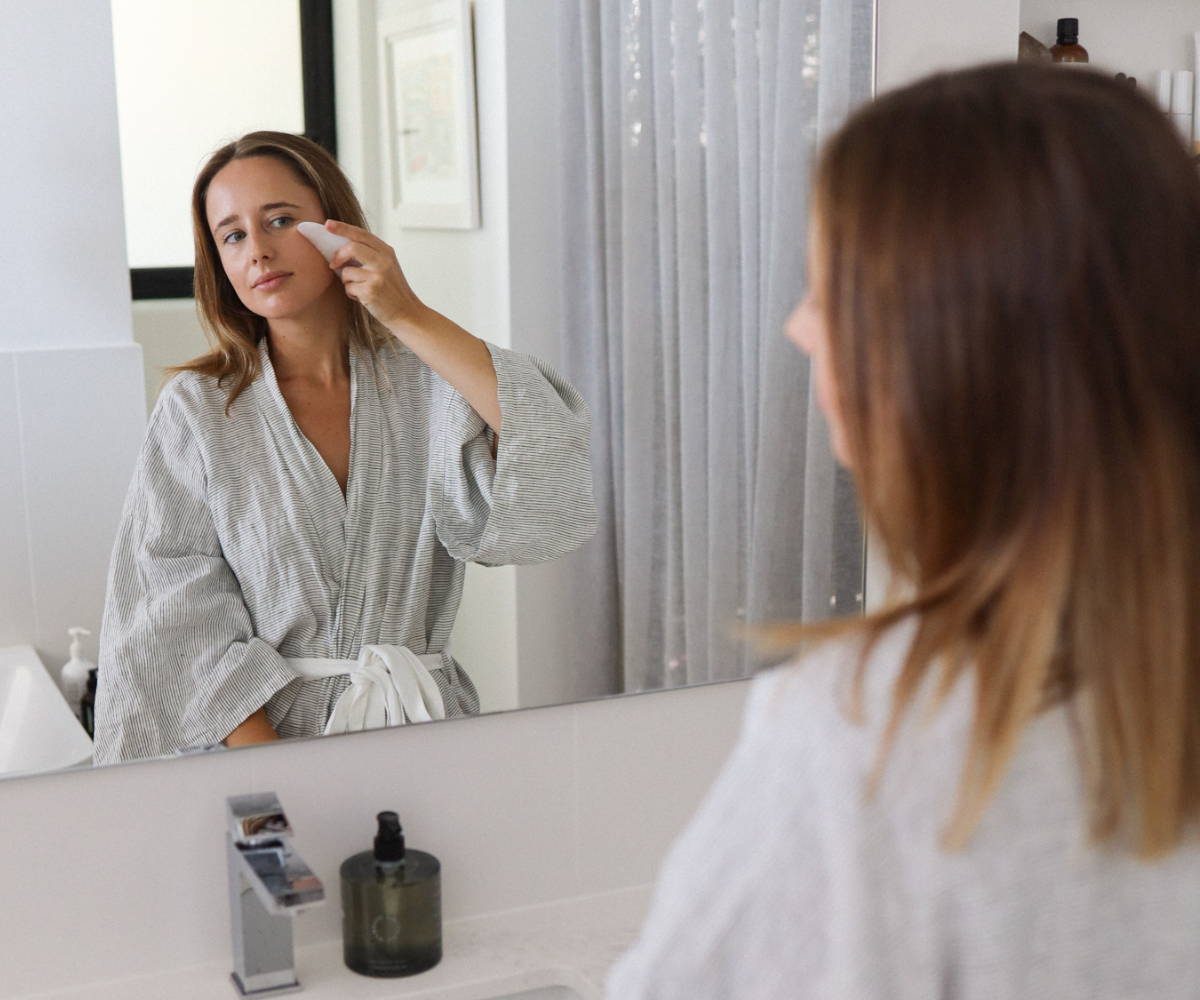 Step 3: Serum – AM & PM
Face serums are essentially a lightweight, thinner version of a moisturiser, but they contain a higher, more concentrated amount of active ingredients. They're great for managing specific skincare problems, and they brighten your skin, whilst minimising dark spots. We love all of the Mukti serums, particularly the age-defiance series, the Hyaluronic Marine Serum for night and the Vitamin Booster Vital C Elixir for day. Another alternative is a Biologi serum – they have a less is more approach, so if you use a Biologi serum, you don't need to use any moisturisers or additional products.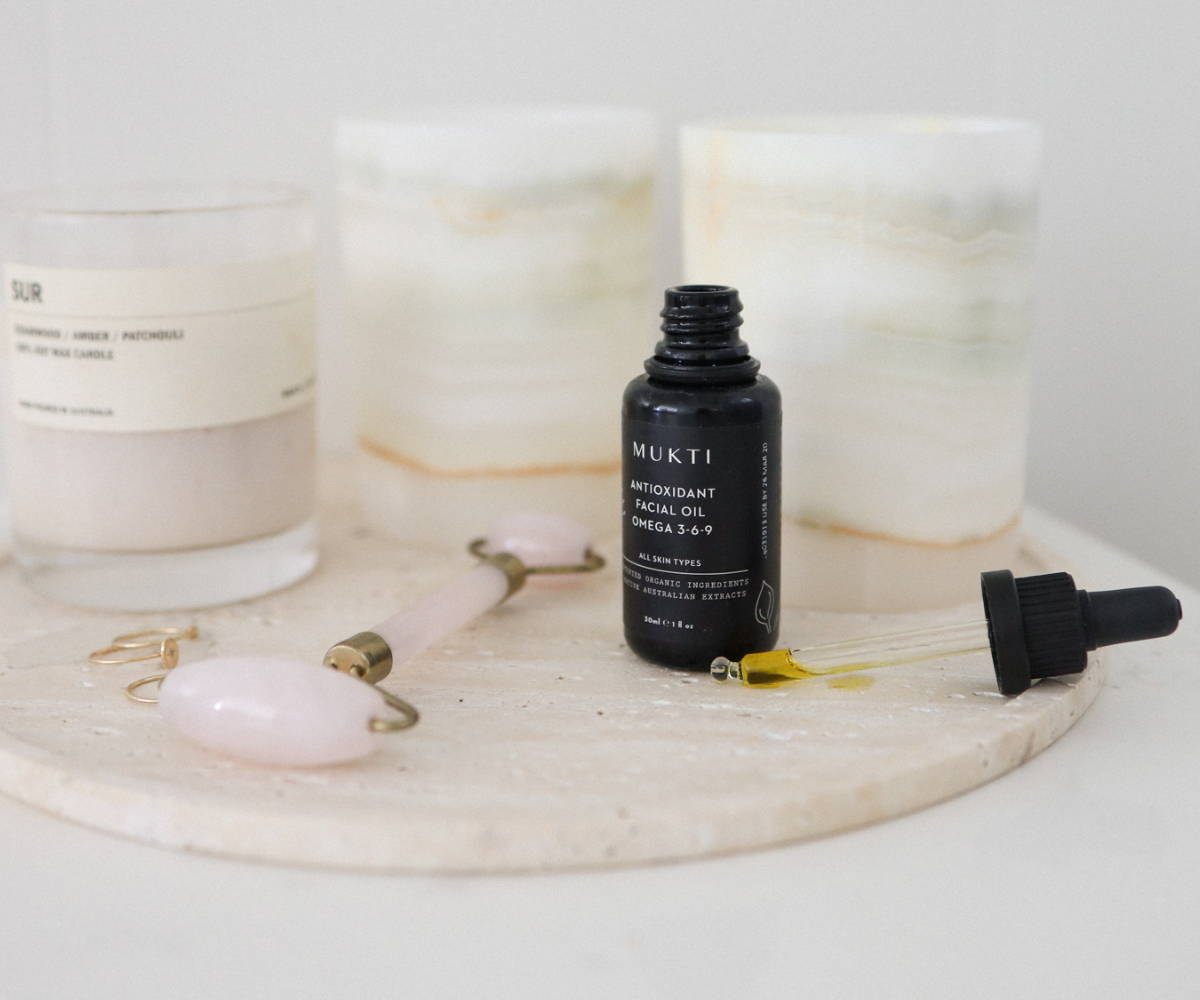 Step 4: Eye Creams – AM & PM
Sticking to the general rule of thumb – apply the lightest products first and the heaviest last, you should apply your eye cream before your creams and oils. Our favourite is the Mukti Age Defiance Eye Serum, as it's perfect to use morning and night. It's really hydrating and soothing, and reduces puffiness, dark circles and wrinkles.
Step 5: Spot Treatments – AM or PM
If you need to use a spot treatment to target any dark spots or blemishes, it's best to use it at night as this is when your body and skin are working their hardest to repair any damage. Also, make sure you're applying your spot treatment before your moisturiser so it can really penetrate the skin. We love the Mukti Blemish Control – it soothes and calms any flare ups, removes excess oil and improves blemishes and breakouts.
Step 6: Moisturiser - AM & PM
No matter what skin type you have or what your skin concerns are, you need to use a moisturiser. Not only are they great for hydration, they help lock in all the other products underneath which increases their effectiveness. Choosing the right moisturiser depends on your skin type, but some of favourite all-rounders are the Mukti Hydrating Moisturiser and the Mukti Balancing Moisturiser.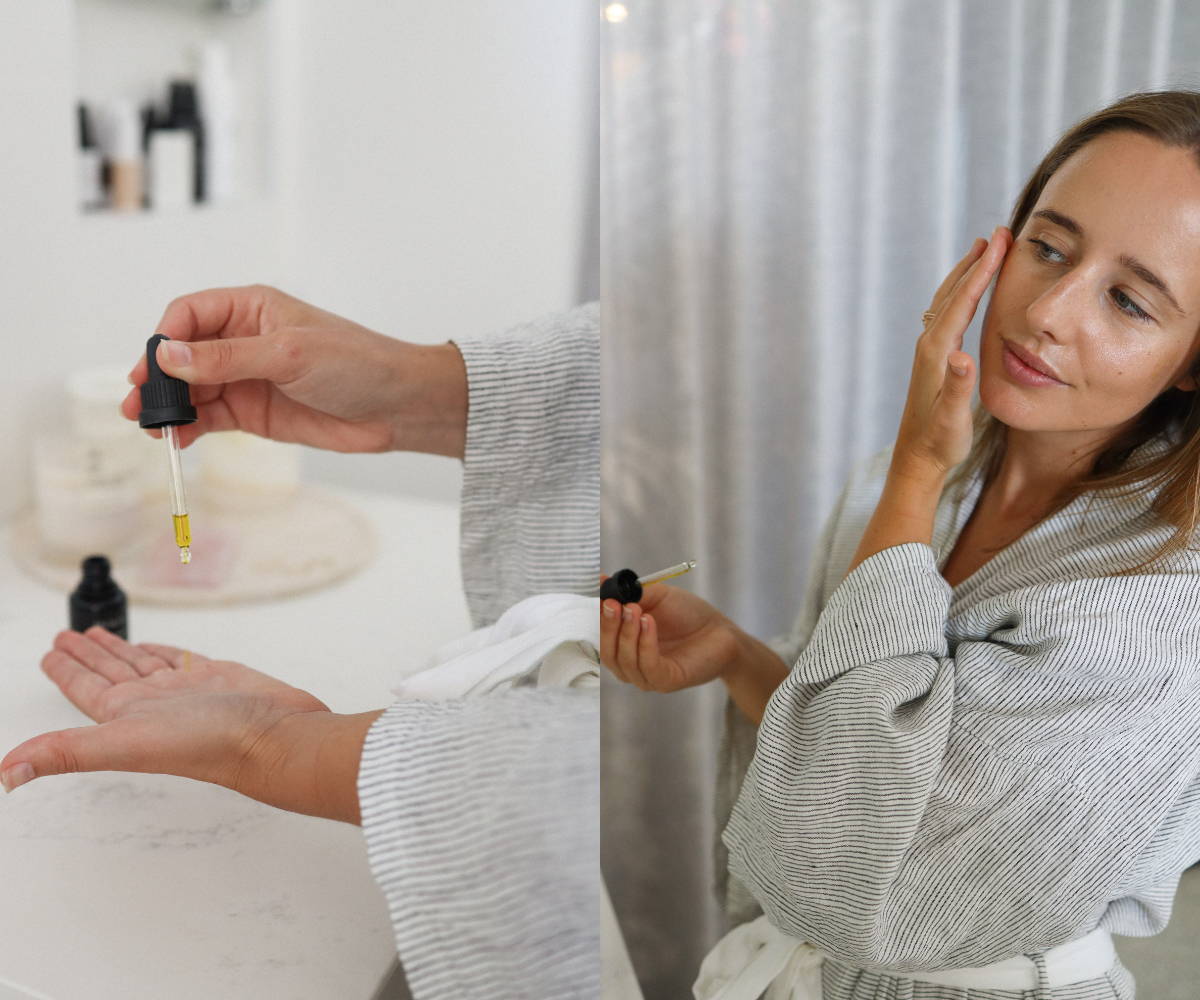 Step 7: Oils – AM and/or PM
Make sure you always apply your oils as the last step of your skincare regime as they penetrate moisturisers, serums and other treatments. Although the word 'oil' can sound a little scary, particularly if you have naturally oily skin, face oils seal in all the other products you've applied and stops them from evaporating as quickly. We love the Mukti Antioxidant Facial Oil Omega 3-6-9 – it brightens dull skin and gives a radiant glow, whilst leaving your skin hydrated, smooth and luminous.
Step 8: Sunscreen – AM
The final step of your morning skincare routine is SPF. No matter how much time you plan to spend in the sun, it's so important to protect your skin from harsh UV rays to avoid premature aging and an increased skin cancer risk. The Mukti Tinted Moisturiser is a beautiful everyday moisturiser with SPF 15, which provides a light coverage and evens out your skin tone. If you're wanting something a little heavier, try the Natural Sunscreen SPF 30.