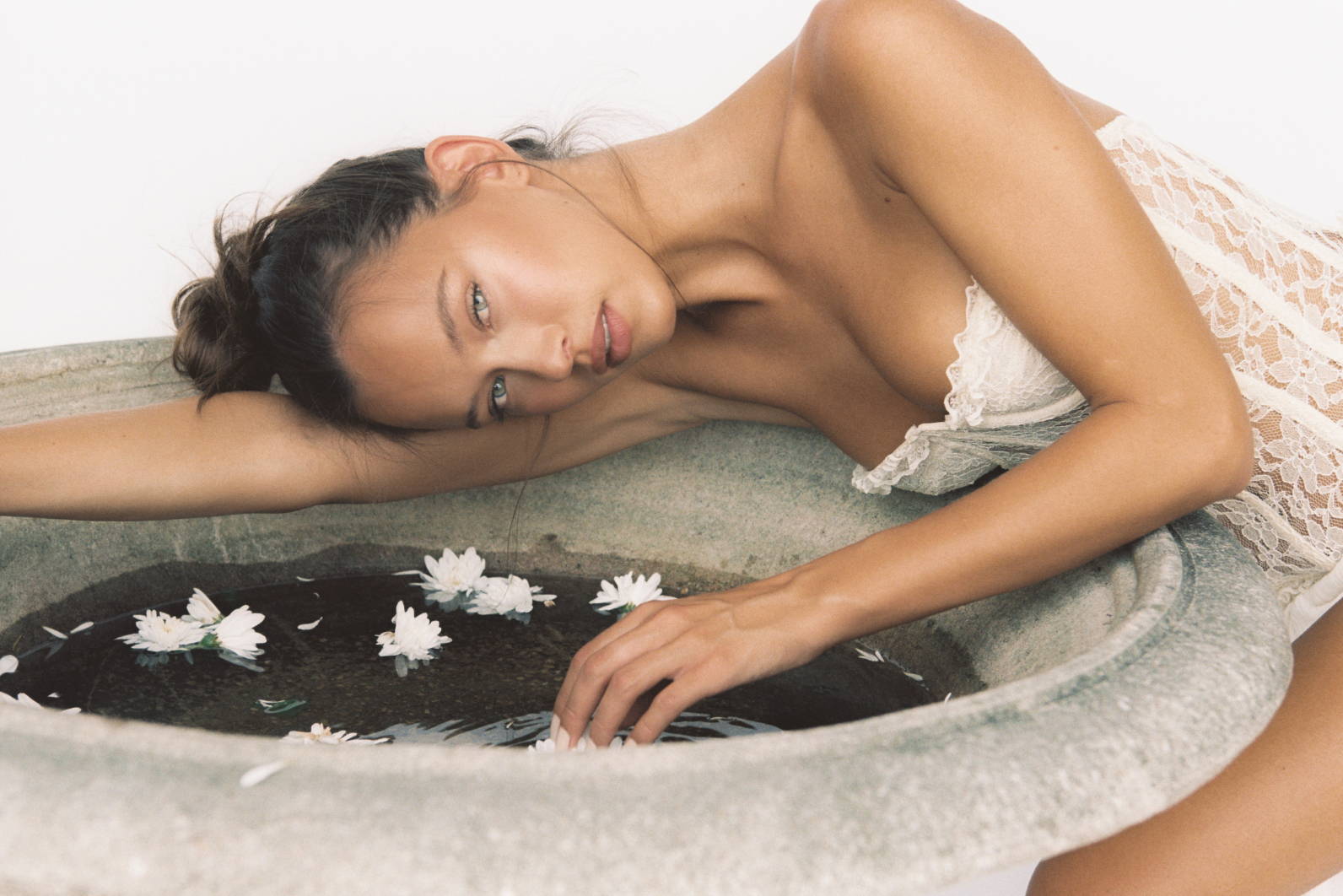 We're delighted to be joined by film photographer Brooke Davies on the Journal this week. Whether, you're currently learning the ins and outs of film photography or simply adore her dreamy captures, needless to say, you're going to love this interview. We chat about Brooke's journey into film photography, finding inspiration, post-production editing tips and more.
Hey Brooke, thank you so much for chatting with us! To say we're in love with your dreamy photography is an understatement, can you tell us a little bit about your journey into film photography?
Oh thank you for your kind words darlings, so lovely! I shot digital for the majority of my photography career (shooting weddings from my early to mid 20's) but always felt there was something missing in my photography style & also my career; it just never felt like 'me'. I started experimenting with film as a creative outlet (all the while learning to develop it) & I just completely fell in love with the whole process.
I slowly transitioned out of my wedding photography business into running a film lab with my boyfriend, I focused shooting only on film & worked on building up my fashion portfolio. I slowly started getting approached from some amazing local brands & shooting dreamy campaigns. Which brings us to today, we sadly sold the film lab business but also grateful as it has allowed me to pursue my dream job! I finally feel I have found my niche & place in the photography world, it just feels like home.
What style of camera do you use and do you have a holy grail film?
I have a few cameras I love to shoot with for professional work, but love my (technically my mans haha) Contax G2 - it's super crispy. I always have Kodak Portra 400 film in my camera bag ;)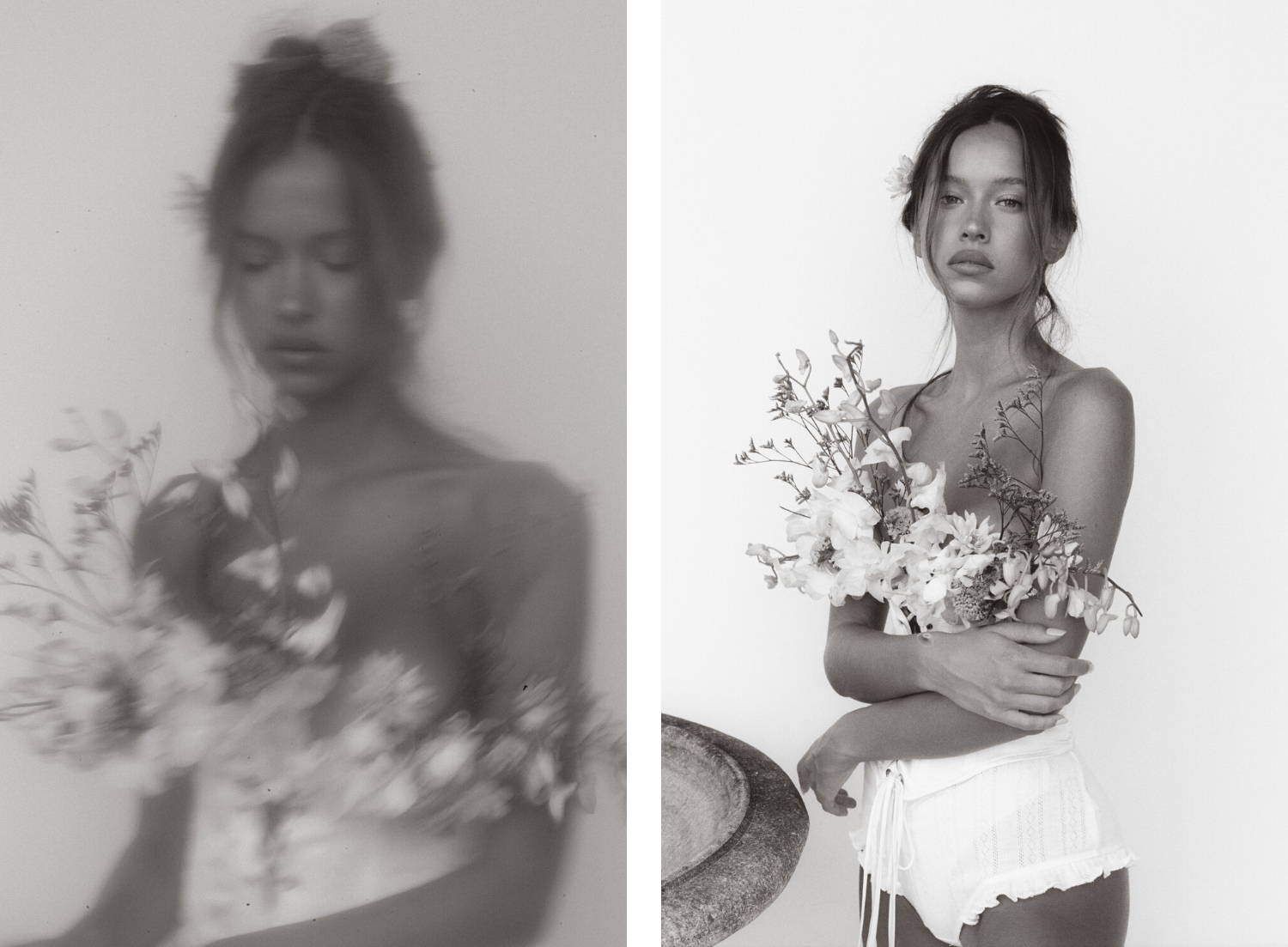 What's your top post-production editing tips?
I love the simplicity & rawness film brings to an image - I don't like to go too overboard with contrast when editing as I love a soft/dreamy result.
Your shooting style is so unique, what inspires your work and when do you feel most creative?
Aw loves, thank you! This will sound weird but I always envision how I want the image to "feel", I make up a little storyline to suit the shoot brief, so it makes it more natural & flowy, rather than trying to get the most structured/perfect image.
I definitely feel most creative & thrive in the warmer months haha. I'm forever drawn to that summer holiday feeling & try to emulate that in my photography.
How do you get out of a creative funk? What's one piece of advice you would give to someone starting out in film photography?
Getting some vitamin d or going for a run on the beach with my doggo - getting out of the house really haha. A lot of my work is spent in front of a screen at home so I find if i don't get outside or if I'm not seeing my friends/fam, I get myself in a rut. I also (depending on my schedule) try to make time to do my own creative shoots as it allows me to innovate & experiment with new techniques or equipment - it's a good little creative reset for me mentally.
What's one piece of advice you would give to someone starting out in film photography?
Invest in a good film camera. It's the best thing you'll ever do! Shoot & create as much as you can - the more you shoot the more you perfect your art ;)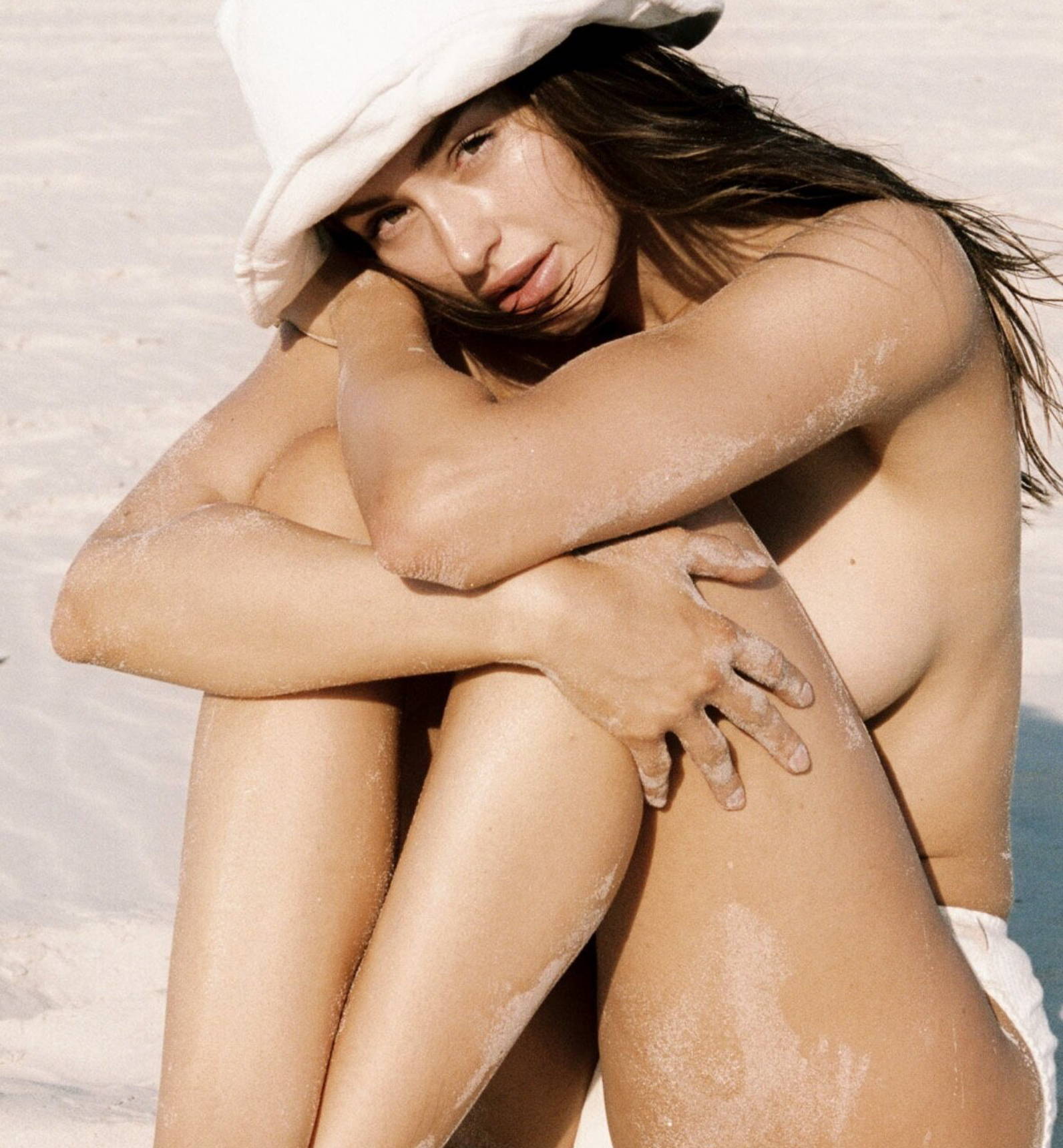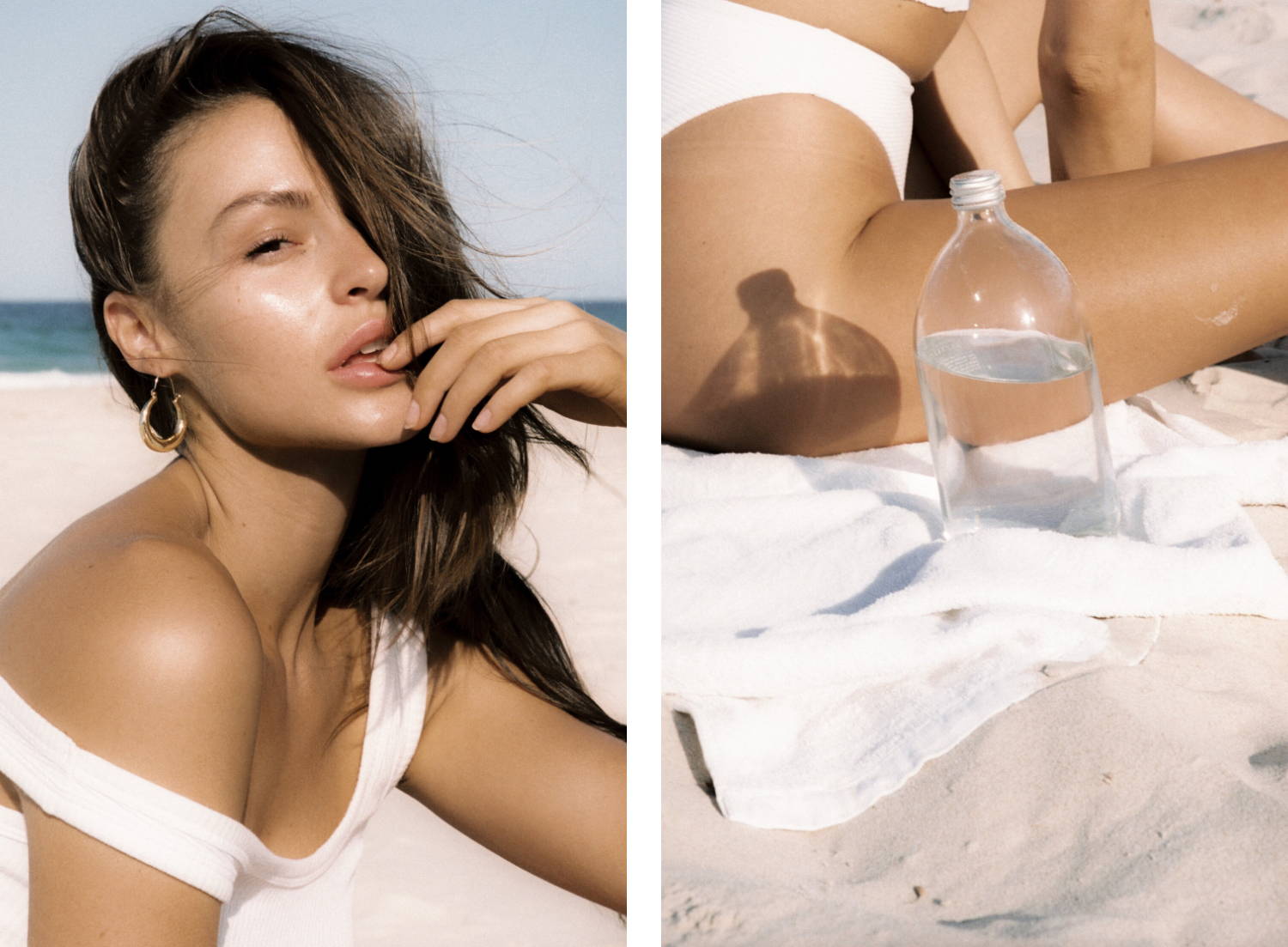 1. What's your coffee order?
Almond or Oat milk Cap.
2. Favourite location to shoot at?
A small beach town or somewhere tropical.
3. Go-to lens?
24-70mm
4. Favourite local cafe/restaurant?
Stable for a coffee & loveeee Sticky Rice & Etsu ;)
5. A self-care ritual you live by?
Moisturise & a good smelling Perfume.