As the year comes to a close, we start visualising how to best kick off the new year with a positive mindset. Two women that have this act down to an art are our dear friends Rose and Sophie, the sister duo responsible for one of the Gold Coast's favourite yoga and pilates studios, Ritual. We were lucky enough to catch up on all things from converting an old corporate space from the 80's into what is now Ritual, to learning how to stay on top of the work/ life balance when family is involved.
Can you tell us a little about your journey and why you decided to start Ritual?
We opened Ritual in 2015. At the time we were both teaching yoga and pilates as a part time gig toward the end of our degrees when we noticed a space for rent across the road from where we were having coffee. It was a big fork in the road for us, we had spent a long time earning our degrees but decided to follow our passion and go into business together instead. A few things came together at the right time, and with a bit of luck, good timing and the help of our friends and family we spent 3 months renovating an old corporate space from the 80's into what is now Ritual.

We love that you started Ritual together as sisters. How do you manage your personal/work?
Working with family is extremely rewarding and very challenging at the same time. For us it has been important to learn how to seperate work and family and take time to simply be sisters without talking about Ritual all of the time. To be honest we are still trying to work out how to find a good balance, that being said we do our best by trying to keep things in perspective and stay light with one another.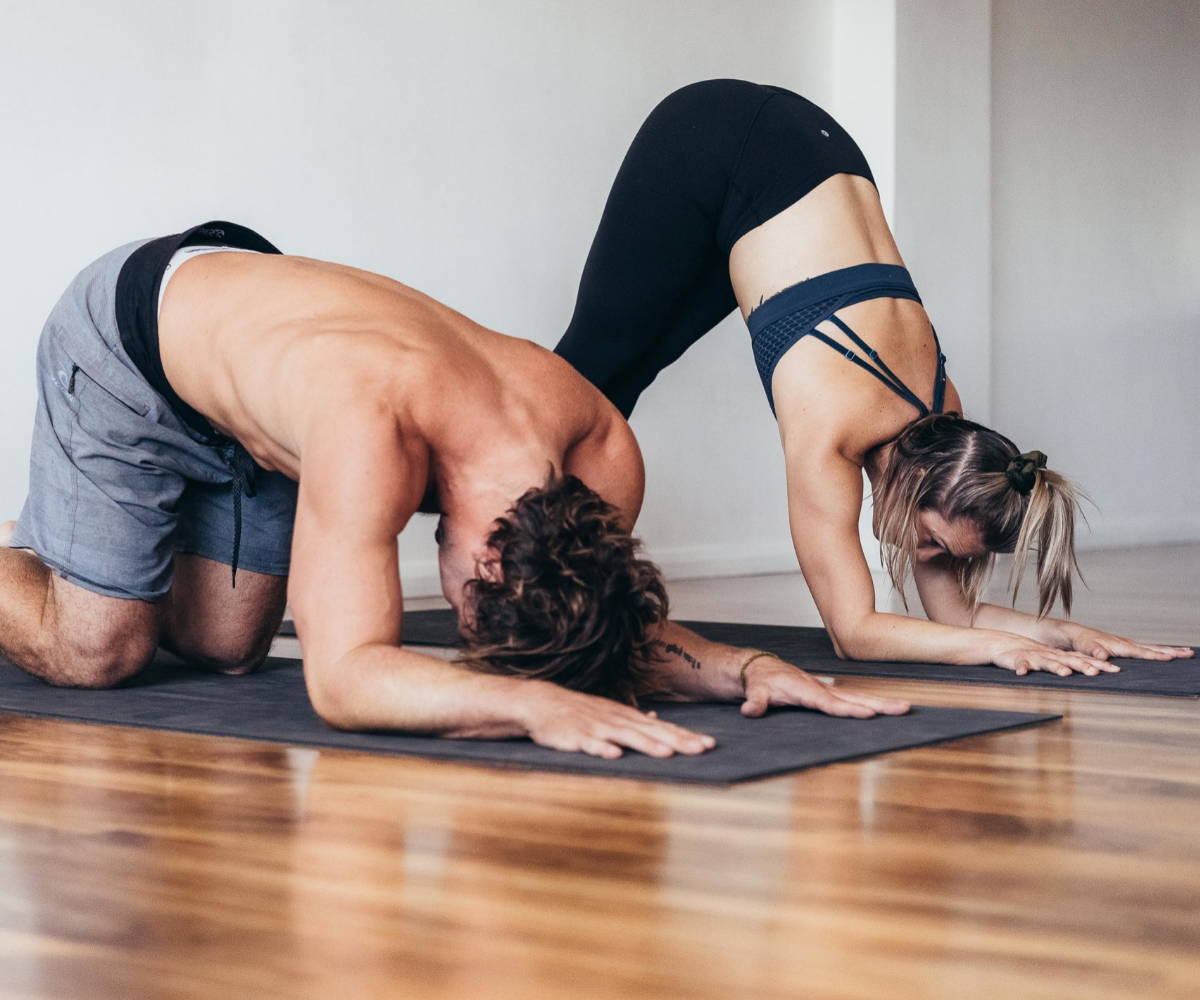 What's the main point of difference that sets Ritual apart from other yoga and pilates studios?
We think that what separates Ritual is our diverse community combined with the kinds of classes that we offer. When we opened Ritual we were conscious about certain stigmas around yoga and pilates and were very intentional about the kind of environment and classes we wanted to offer. We didn't want to open a studio that only catered for a certain demographic or offered your typical kind of classes and courses. Instead we set out to open an inclusive space where people could come in without judgment, connect with community and engage with practices that work! We believe that if you can learn to take care of yourself, you can take care of others, and in that sense we offer practices that aim to support both personal and communal well-being.
we've seen such an increase in at-home workouts since lockdown became everyone's normal. How have your team adapted to this shift?
During the height of covid-19 in QLD we were forced to close our doors and had to adapt, literally overnight. We started offering live classes via Zoom and built an online portal that week. It was a big shift but ultimately we wanted to keep offering our community their classes and support our amazing team of teachers during the uncertainty. After the restrictions lifted and people were able to come back into the studio, we noticed that many people enjoyed the convenience of having an online platform to practice at home so we now offer our online platform free of charge via our website for those who couldn't make it to class or who were affected financially due to covid-19.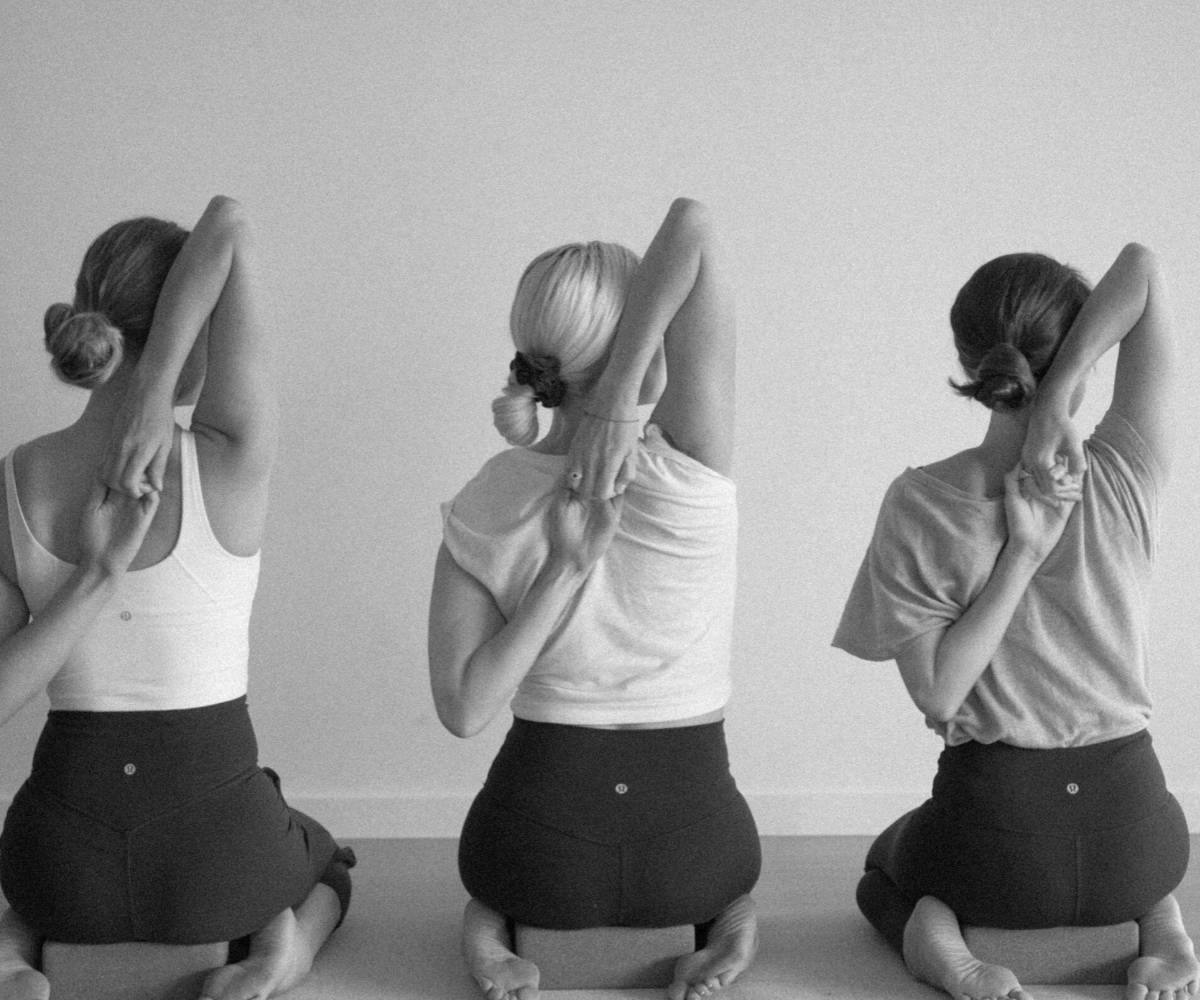 We see that you're launching a new and improved Digital Studio soon. Can you share any details?
Our new online studio 'Digital Ritual 2.0' launches in the new year. This is a big upgrade on our previous online platform and offers classes with our teachers here at Ritual and some of our favourite Katonah Yoga teachers and Pilates teachers in New York. Digital Ritual will be subscription based and offer online courses, workshops and classes with some of the best teachers locally and around the world.
YOUR YOGA/PILATES STARTER KIT: