We recently moved into our first Prae HQ and we couldn't be more in love with the space. Located upstairs at our very own Cornerstone, above our flagship store, adorned with minimalist furnishings like our beloved travertine table and airy white linen curtains, complemented by endless natural light - it truly is our dream workspace. Now that we're all settled in, we're focusing on introducing healthy office habits. Here at Prae we're all about leading a positive, balanced lifestyle, and our 9-5 work day is no exception. We spend so much of our time at work, so it's important that we curate an environment that makes us feel happy, healthy and motivated. Take a little sneak peek at our beautiful new space and read our top hacks for creating an inspiring workspace...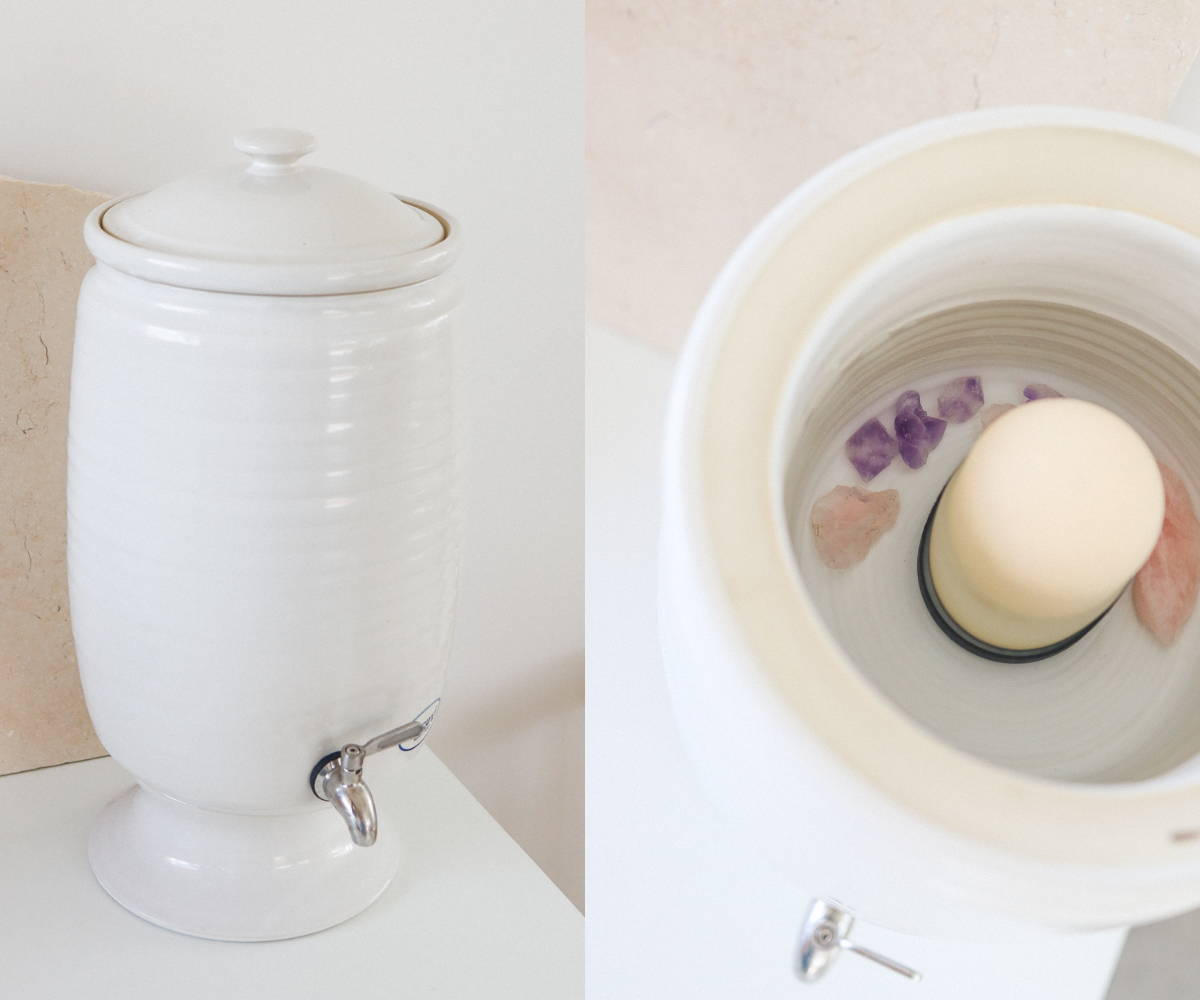 Crystal-infused water
We have a ceramic water filter at HQ to keep us hydrated throughout the day which we like to place crystals in. The water becomes infused with the unique vibrations of each crystal, which are then transferred into our bodies. We use rose quartz to promote positivity and amethyst for its healing properties.
Tip: lay your crystals out to 'charge' from the energy of a full moon, this will intensify their healing properties - you can do this outside or inside near a window.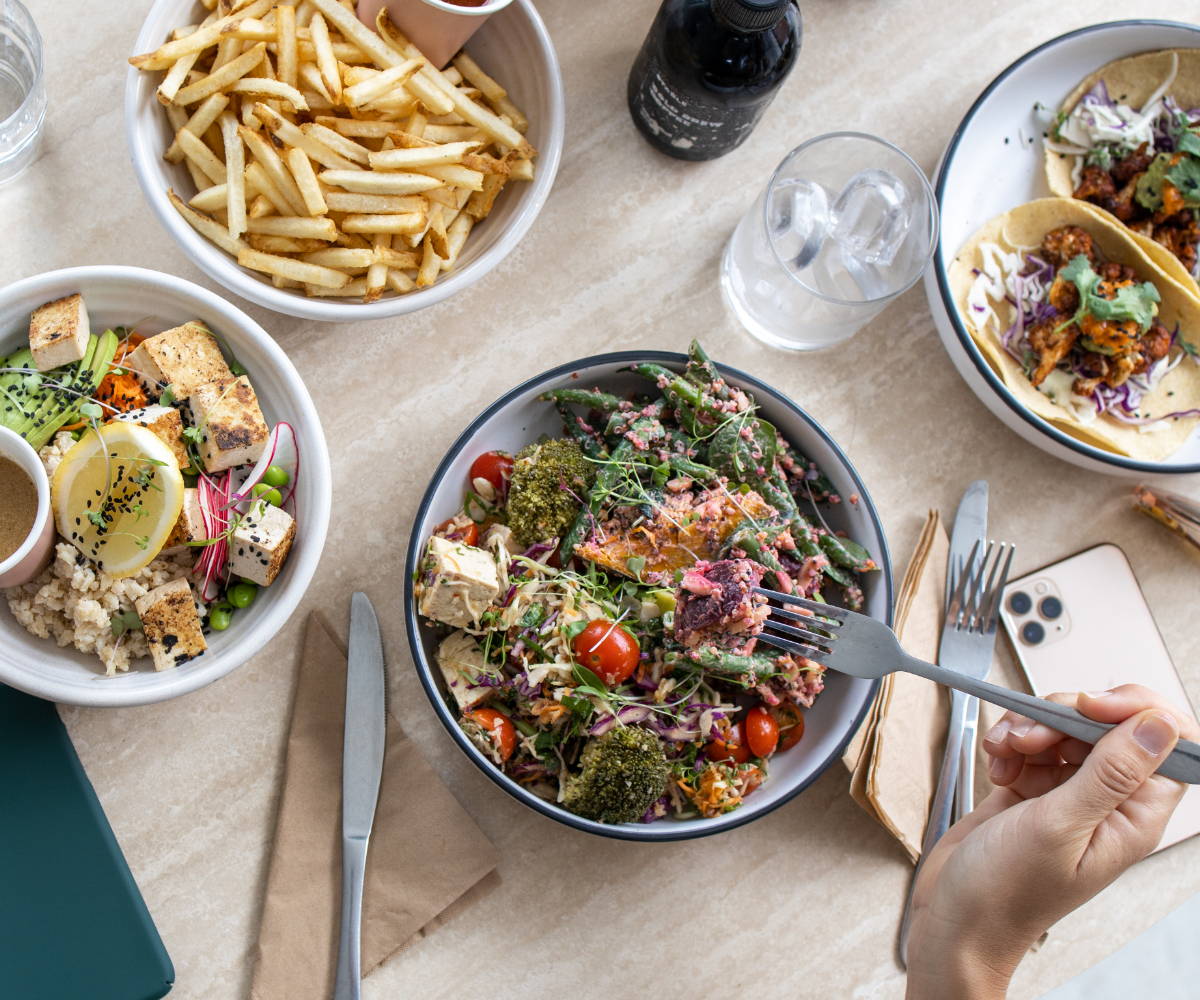 Eat a wholesome lunch.
We're so fortunate to have our favourite café downstairs at Cornerstone. Not only do they make delicious coffee and the most addictive sweet potato chips, we love to have one of their salads or a yummy daily special for a healthy and wholesome lunch. Most days we like to indulge in a little afternoon ritual in the form of our go-to glow powder from The Beauty Chef in a glass of chilled water.
Tip: adding a share bowl of chips never hurt anybody!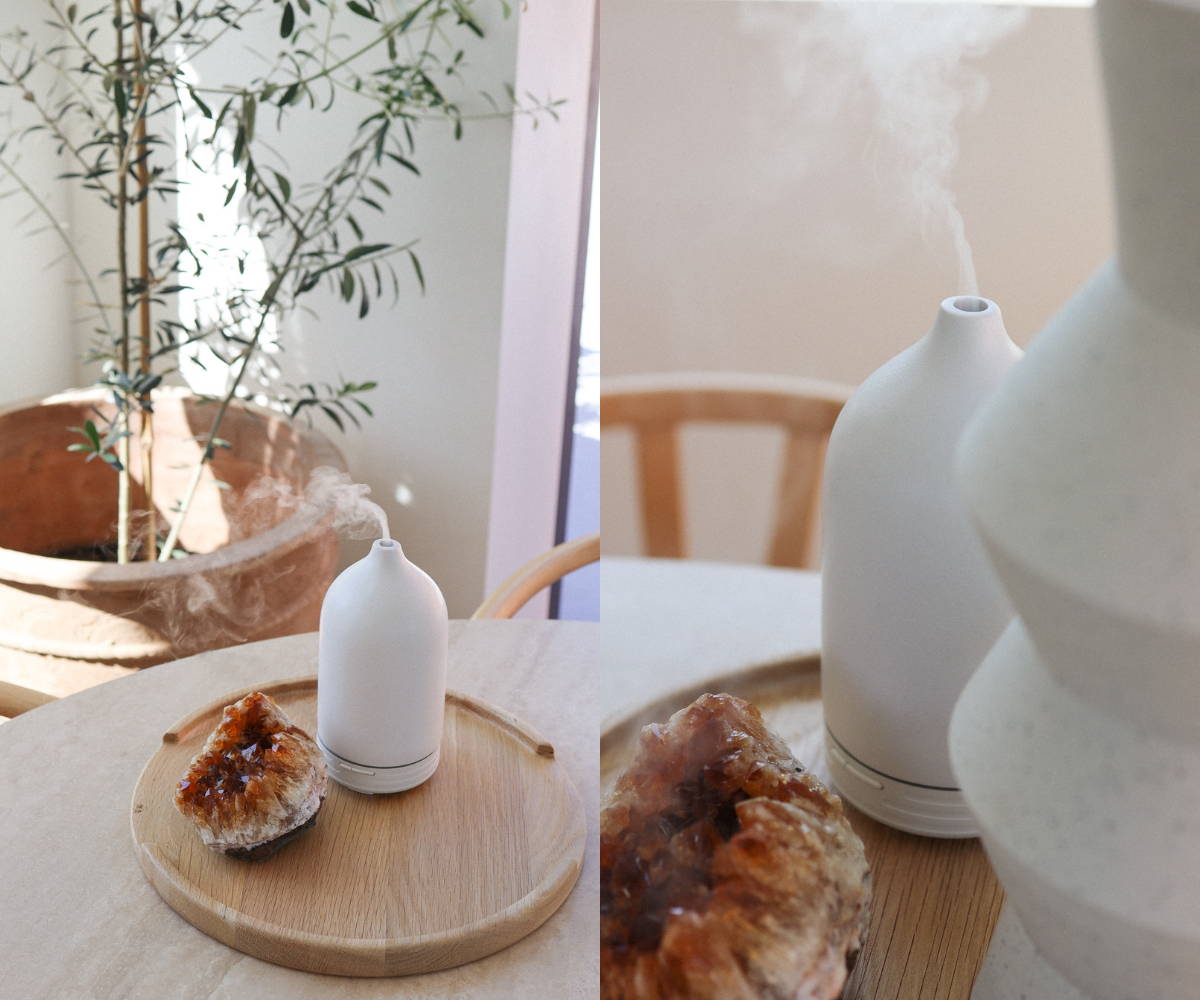 Diffuse essential oils.
It wouldn't be Prae HQ without our Ceramic Diffuser. A best-seller in-store, this chic and practical diffuser not only makes a beautiful decorative piece for our desks, studies have shown that diffusing essential oils can improve memory and concentration, whilst giving us a boost and soothing stress. Our favourite oil for the office is Upper by Addition Studio, which is infused with all the right uplifting oils including cedarwood, eucalyptus, peppermint and lemon. You can read all the benefits of using an oil diffuser on our journal here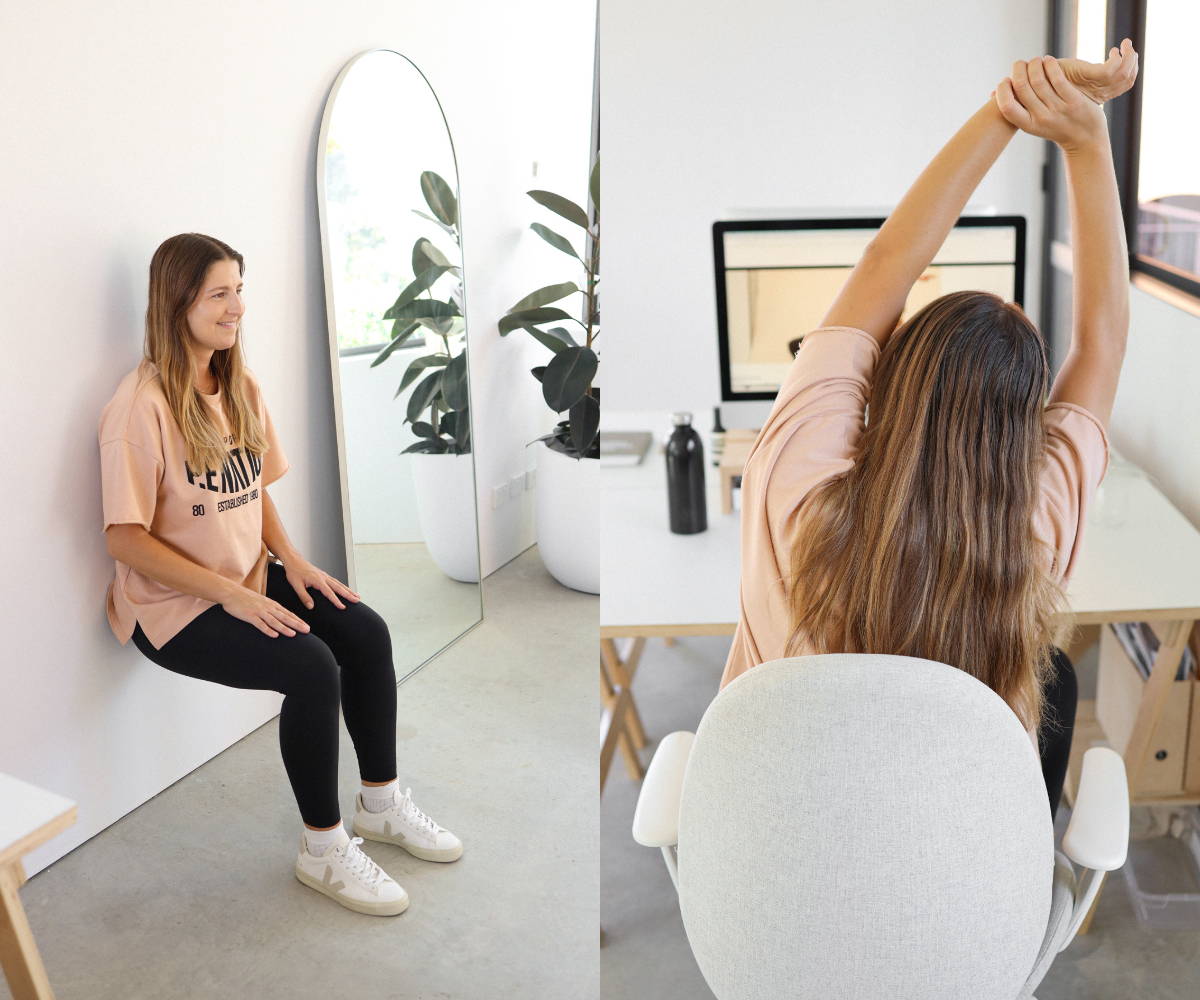 Keep the body moving. 
We all spend so much of our day sitting at our desks so it's important to stand up and get your blood moving every 20 minutes or so with a few simple stretches or even a walk around the office. Studies have shown that this boosts your energy and increases productivity.
Tip: set a reminder on your phone that pings every 20 min to move/ stretch.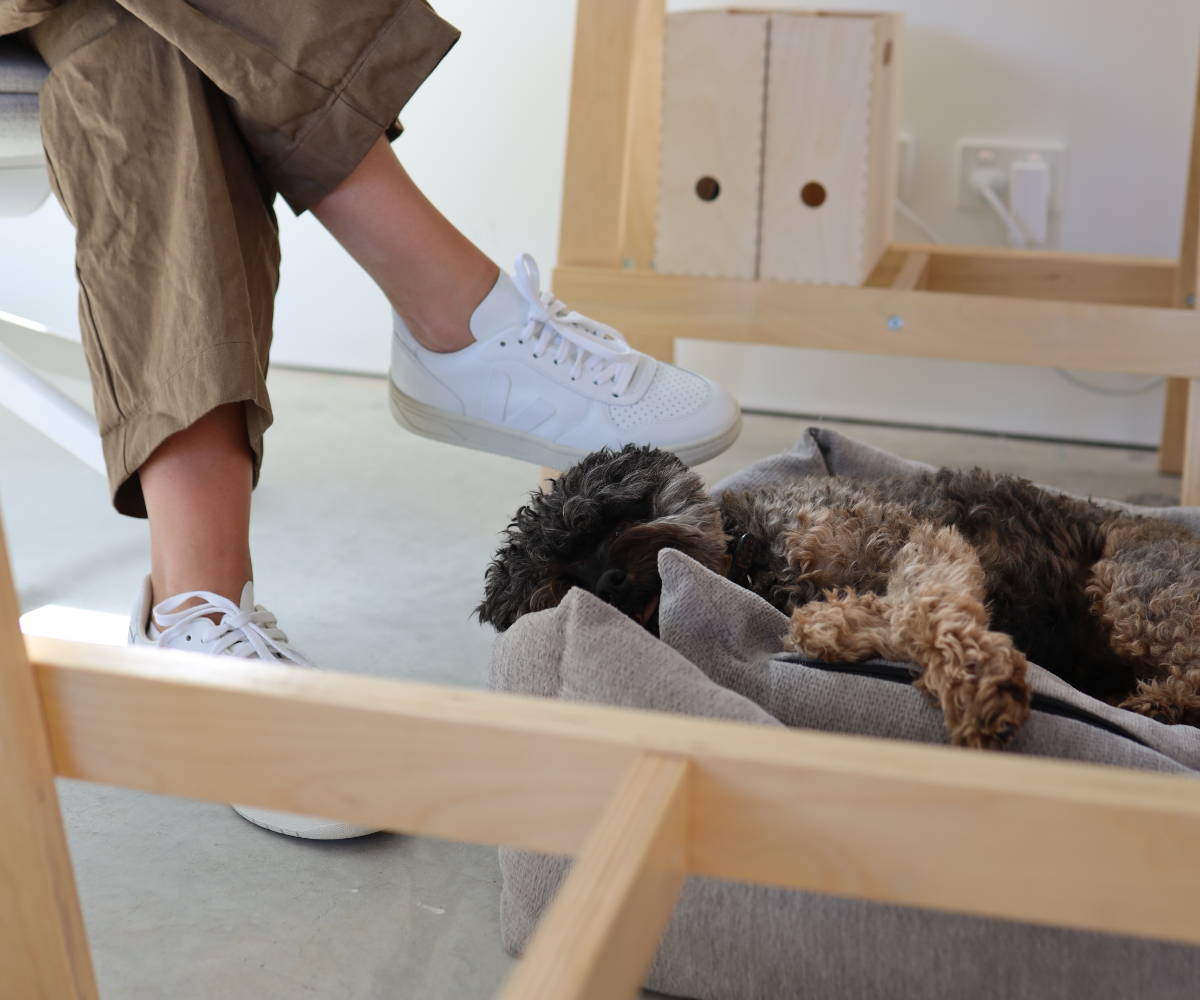 A resident office pup, extra points for cuteness.
Meet Henry, our adorable office dog. Seeing his sweet, happy face instantly brightens our moods when we get to the office each morning. We love having quick cuddle breaks throughout the day to spread positive vibes and boost morale, plus his happy energy and hilarious little twerks make us laugh all the time.
Tip: keep dog treats nearby to distract them when you order lunch to the office...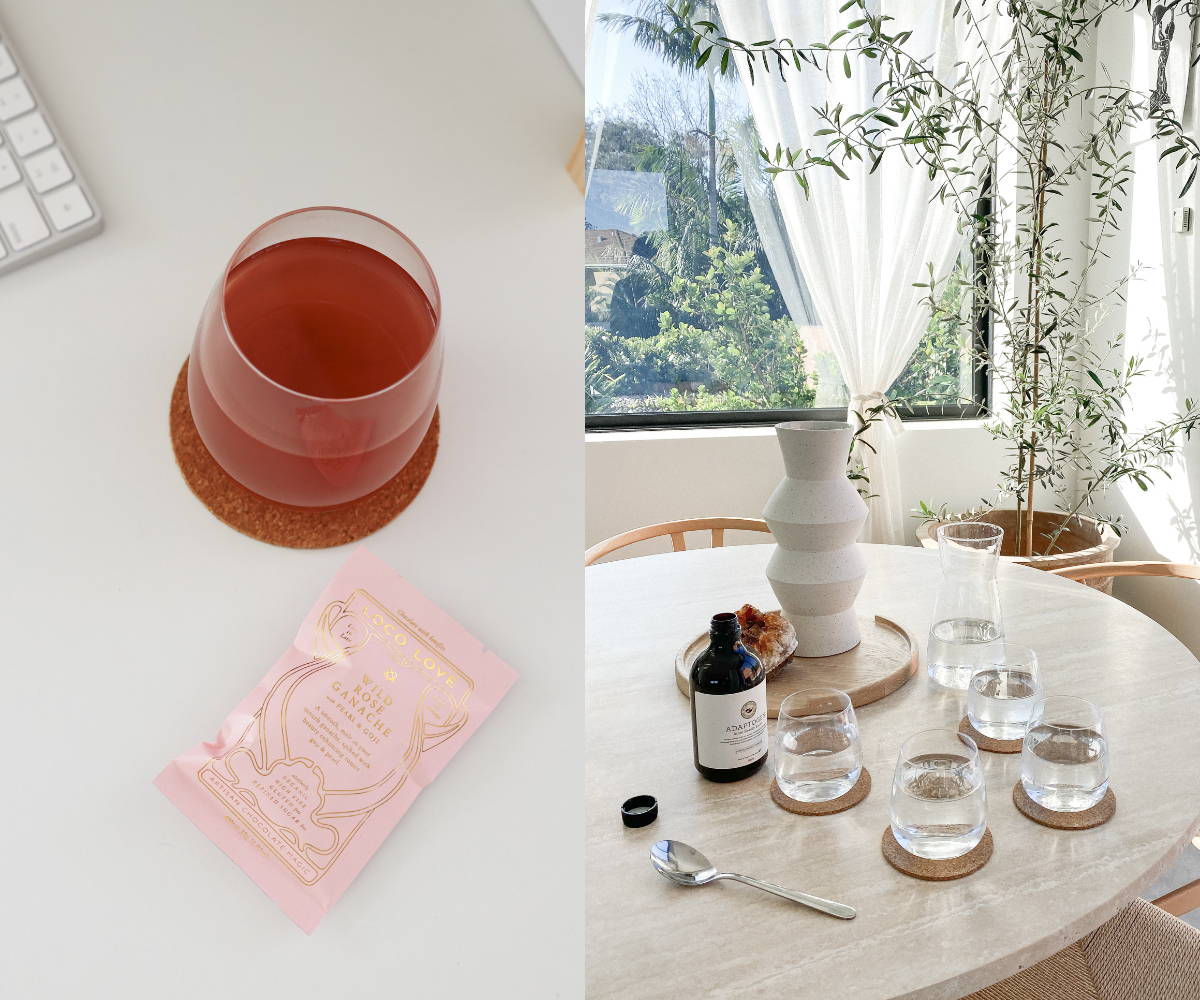 Have healthy snacks at the ready.
We are all aware of the notorious 3pm sugar cravings, we like to fill the void with something light and/or good for our insides (when we can). A usual sugar fix in Prae HQ consists of a beauty elixir by The Beauty Chef and a sweet treat from Loco Love ~ our favourite is Wild Rose Ganache.
Tip: keep a bottle of The Beauty Chef's beauty boosters in the work fridge for a completely guilt-free treat that really is as good for you as it tastes.