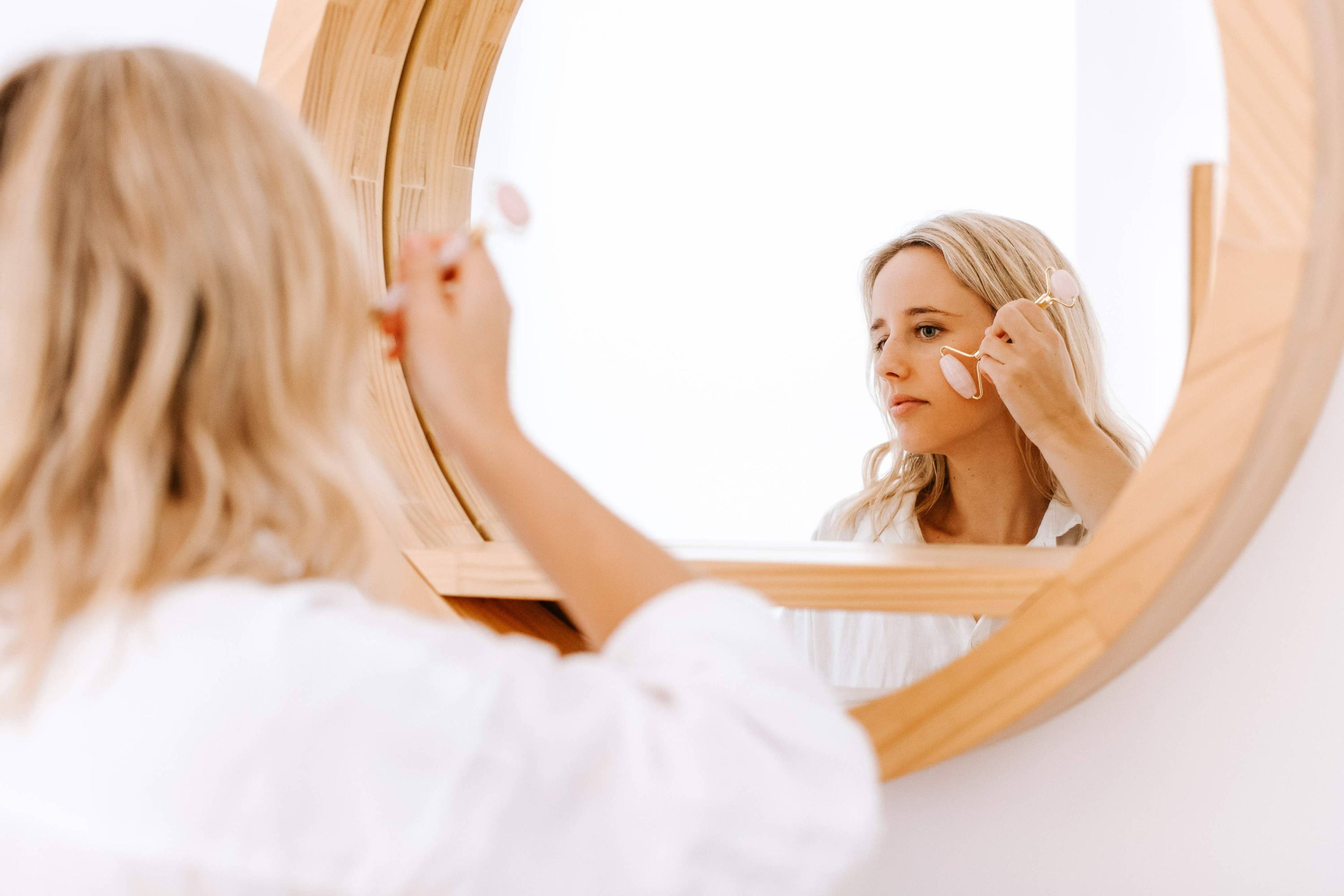 While the innovation-driven, high-tech side of the beauty world is busy experimenting with synthesising fancy new ingredients, there's also been a simultaneous return to more old-school beauty treatments of late. One such example is the Rose Quartz & Jade Facial Rollers & Gua Sha. A method of facial massage with crystal tools, which has been springing up all over Instagram — but has actually been making the rounds in the skin-improving sector for thousands of years. With origins in the ancient medical traditions of China and Southeast Asia, Gua Sha is sometimes known as "spooning" (no, not that kind) because of its long history of make-shift home practice.
Like its close cousin the Facial Roller, Gua Sha is a massage technique designed to relieve tension in the muscles of the face, boost blood circulation and encourage lymphatic drainage to banish bloat. It helps break up fascia — the connective tissue that hugs muscles but can sometimes interfere with optimal circulation — and can even help to make your face look slimmer (albeit temporarily). Devotees swear by its ability to ward off headaches and jaw pain and brighten skin (due to the boost in circulation). Some even consider it a Botox alternative for its ability to unkink settled-in muscle folds.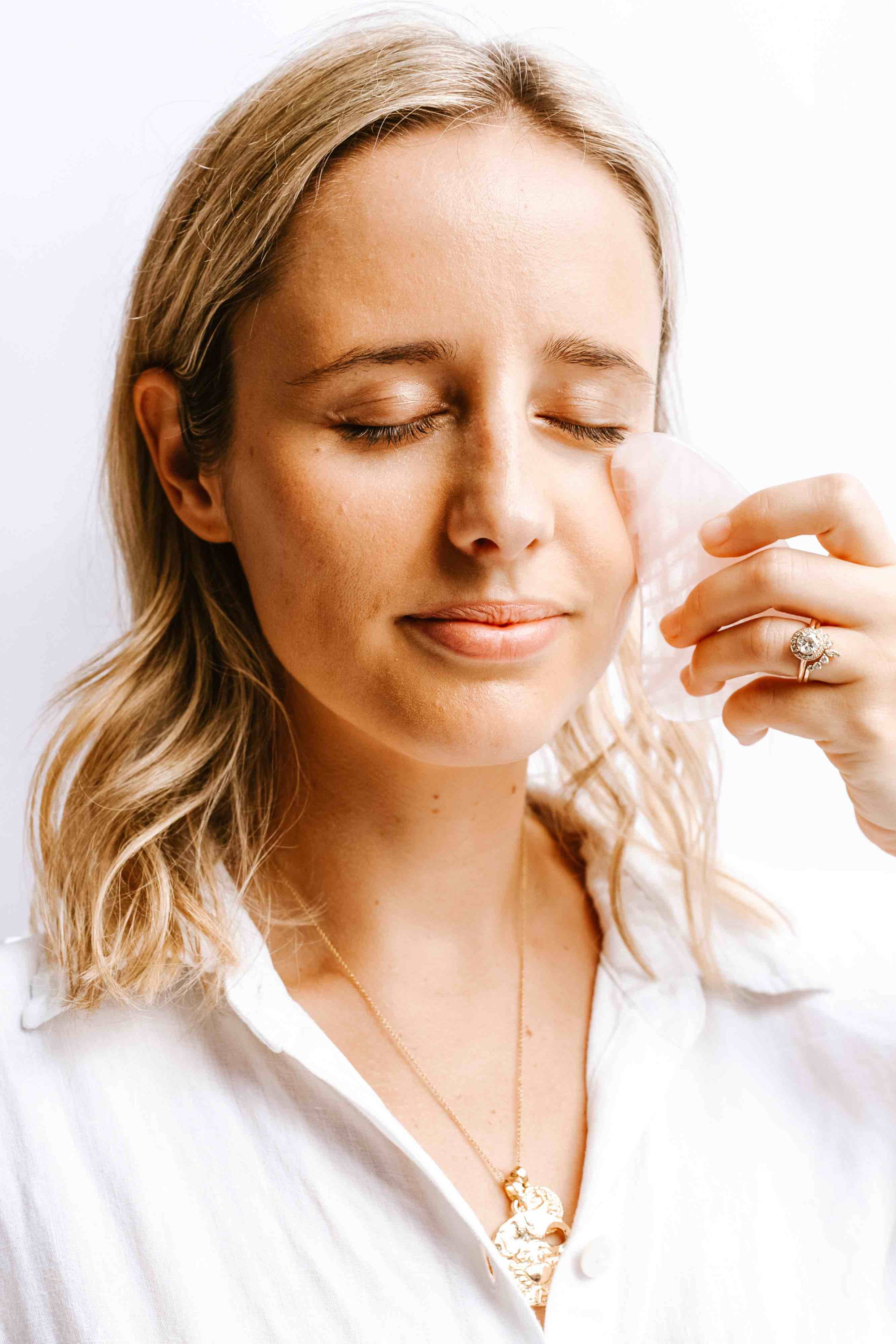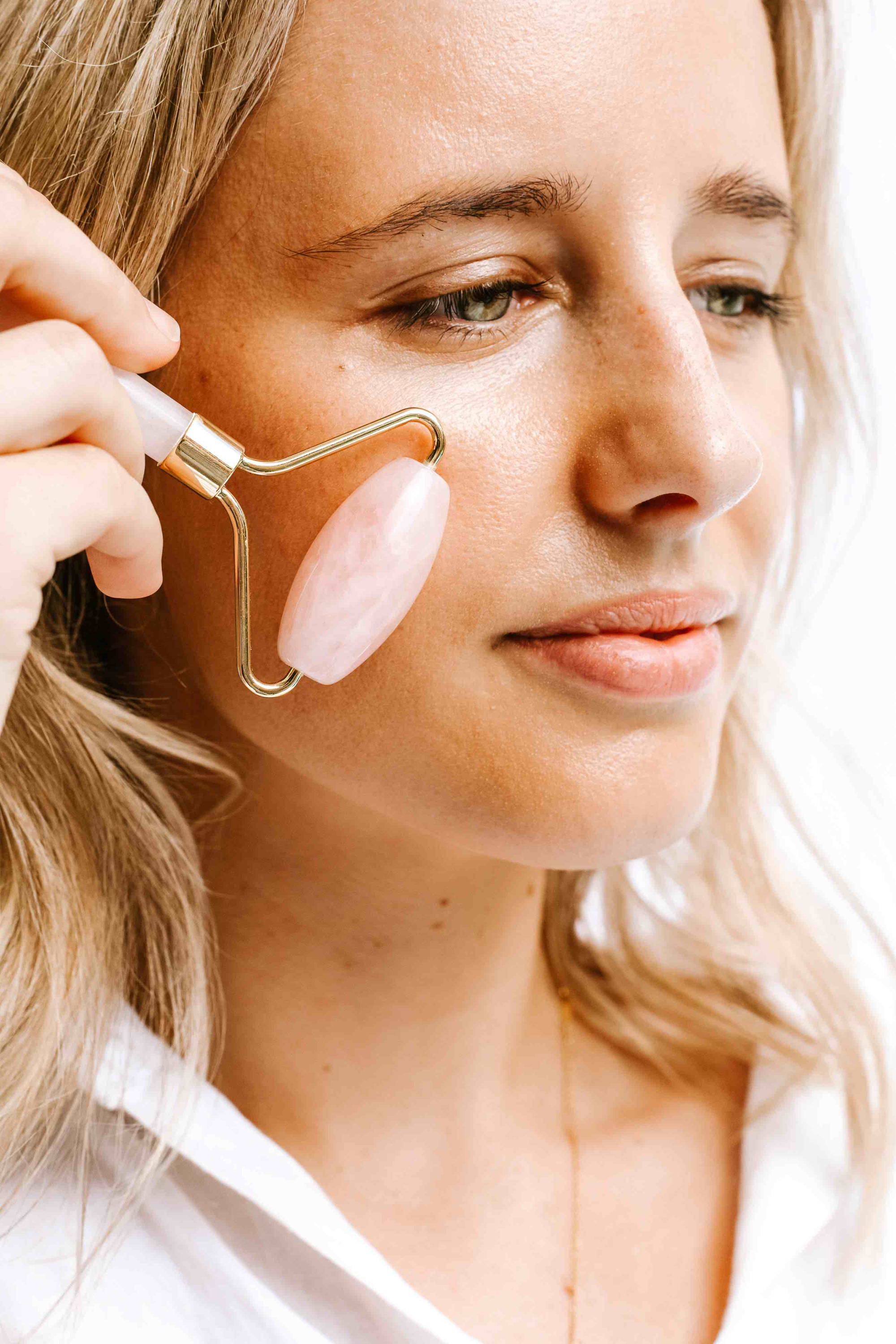 As with Jade & Rose Quartz Rollers, Gua Sha is best performed on clean skin that's been primed with a serum or moisturiser to fend off excess friction. Angling the Gua Sha or your roller tool as close to parallel with your skin as possible can aid in - 
- Improving blood circulation and skin tone, and eliminate toxins 
- Improving elasticity of the skin 
- Promote lymphatic drainage 
- Reduce puffiness and wrinkles, tighten and reduce pore size 
- Reduce dark under eye circles 
- Tone up facial muscles 
- Stimulate detoxification by lymphatic drainage 
- Aid absorption of your skin care 
- Reduction of under-eye puffiness & dark circles 
- Improve feeling firmer, smoother skin 
- Improve appearance of clearer skin
- Improve blood circulation and skin tone
- Improve elasticity of the skin to promote lymphatic drainage 
- Reduce puffiness, fine lines and wrinkles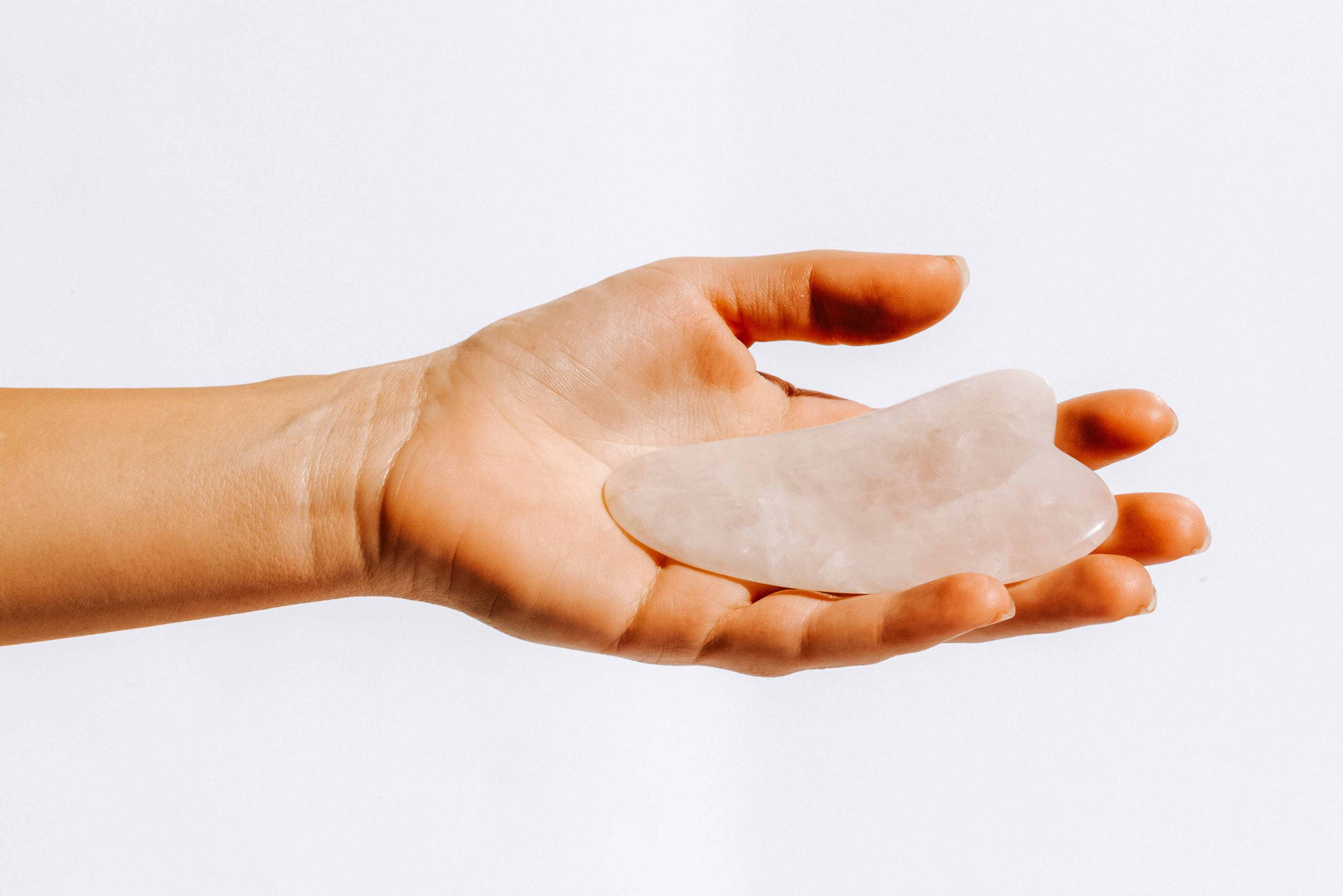 FACIAL ROLLING HOW TO: 
Apply a moisturiser, facial oil or serum to a clean face.
Start at your chin and roll horizontally out to the hairline. The pressure should be light on the skin. Repeat 3x then move to the next section, working from the corner of your nose out towards your ears.
Using the smaller end of your roller, work from the inner corner of the eyelid, out towards the temples.
Move to your eyebrows and roll downwards, ending at your temples. Then roll from your eyebrows upwards to the hairline, moving across your whole forehead.
To finish, roll from the middle of the forehead horizontally out towards the temples.