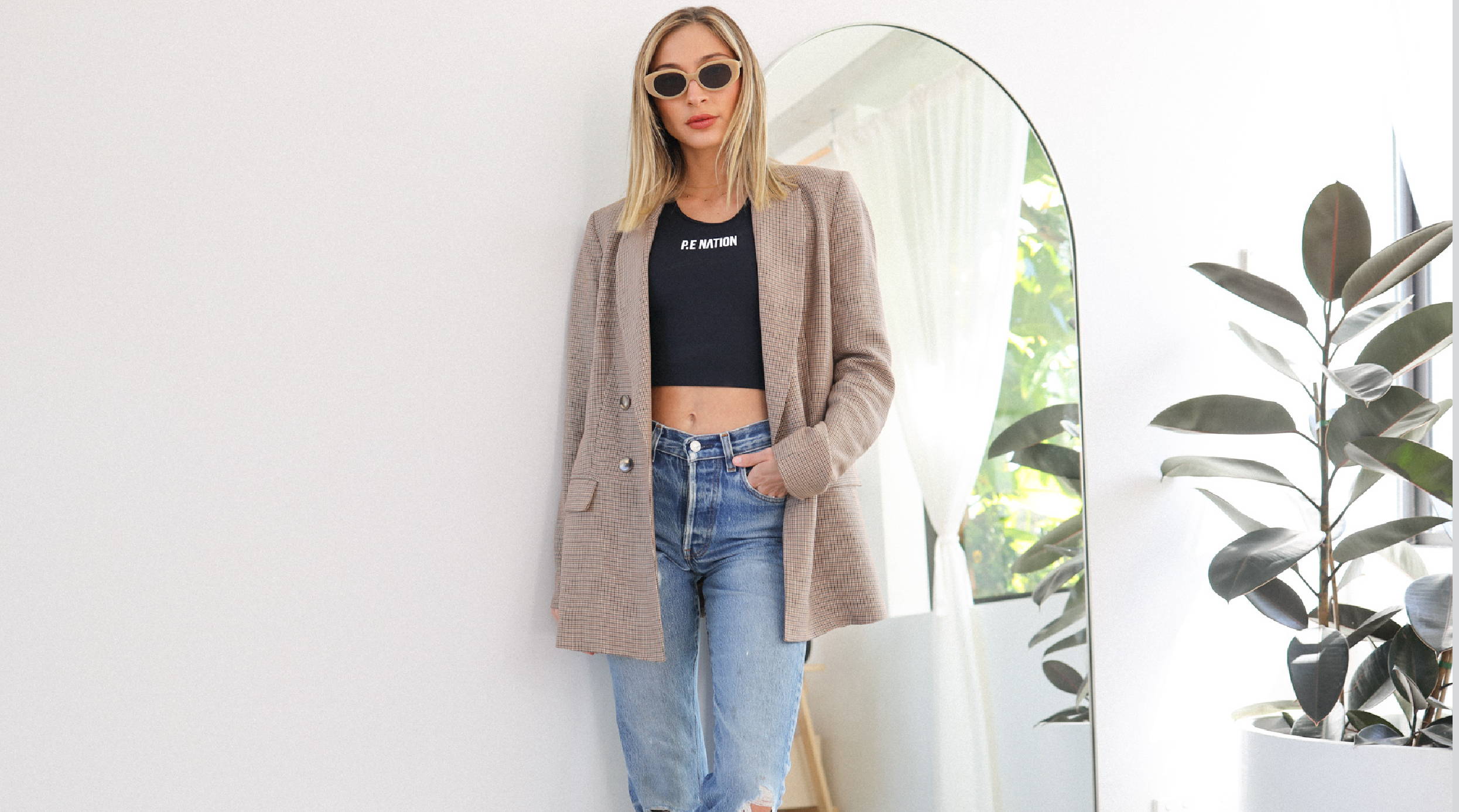 STYLING SERIES: WINTER EDITION
A how-to guide on up-styling your activewear with everyday pieces, curated to help you bring the 
ultimate everyday look to life depending on the mood. Call it 'athleisure' if you will, we have always 
been advocates for incorporating activewear back with the everyday wardrobe. Over the years, we have 
grown to perfect the art of gym-wear chic, and have noted some of our top tips on how to seamlessly 
transition your active wardrobe from pilates to lunch with the girls.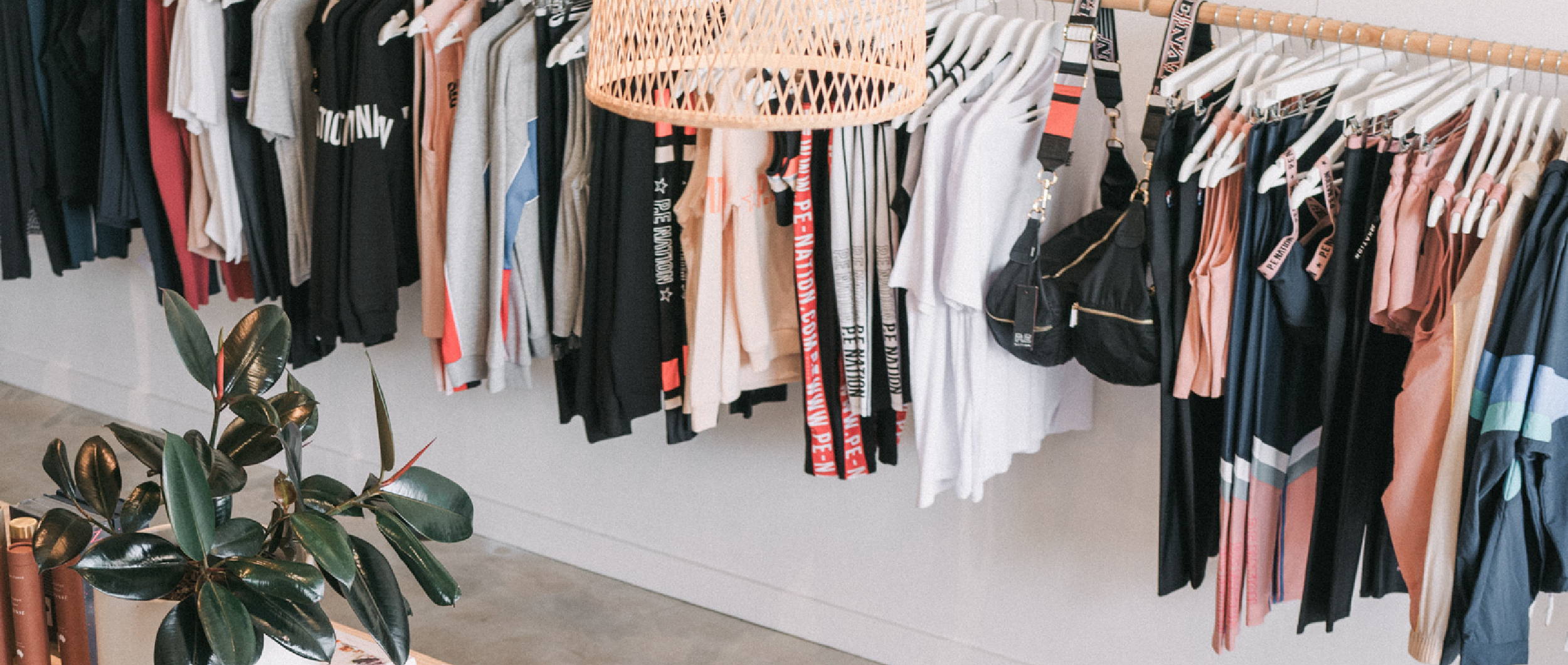 There's more than one reason why we love wearing our activewear with structured, everyday pieces and
it comes down to these 3 little wins:
1. Farewell the feeling of urging to get home after a long day only to fling your pants and bra off! 
Our active pieces are so comfortable, you'll look for reasons to stay in your outfit.
 2. We feel more confident when we're comfortable, and you can do so while still looking
like a boss with our styling tips. 
 3. Motivation is up! We find ease in moving our bodies when wearing activewear as 
part of our everyday outfit.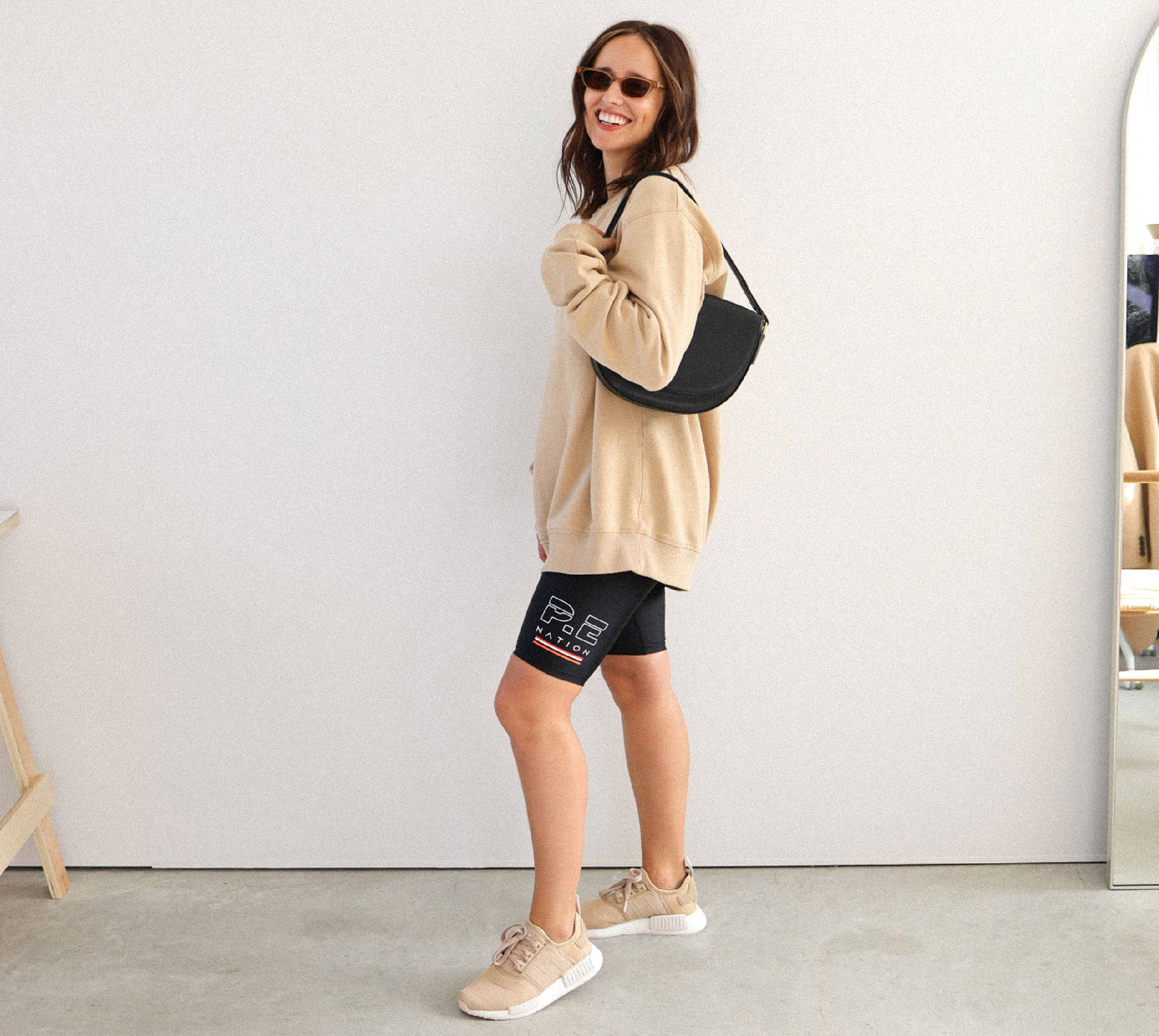 Effortless sporty luxe. 
Our owner and creative director Bec wears an oversized fleece on top of her Baseline Endurance Short, runners with a slightly raised sole, and ties the whole look together with sunglasses and leather bag to make a statement. The key here is Bec's choice of a nice neutral colour palette as well as her assortment of accessories to elevate the whole look.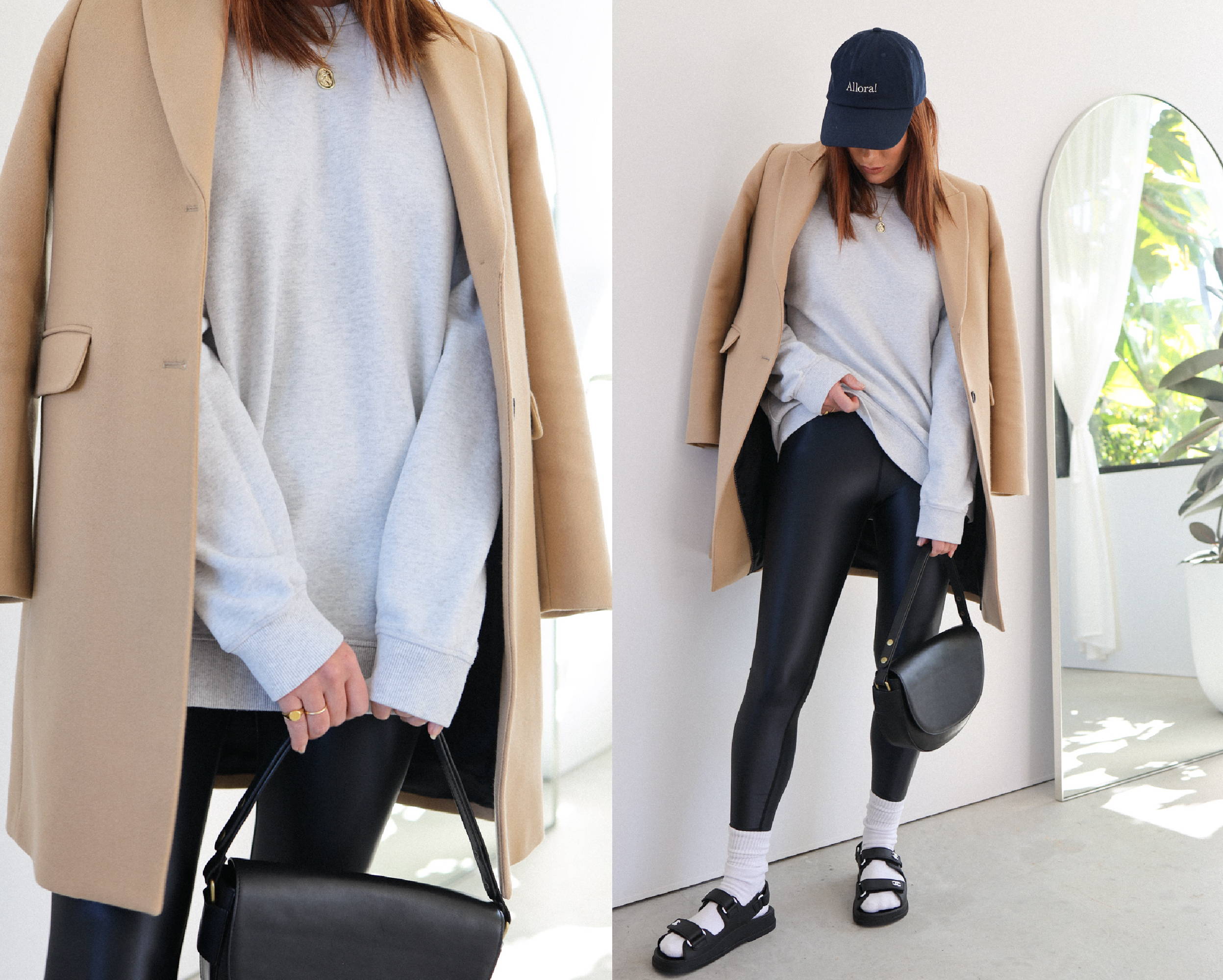 Athleisure meets winter chic. 
Court layers a classic, neutral blazer over a simple fleece jumper to soften the statement going on below. One of our favourite trend quirks of the season, it's like 80's gym teacher meets chic and we're all about it. We've paired the Round UpLegging back with thick socks and Chanel sandals (because, boujee!) for those cooler morning coffee runs.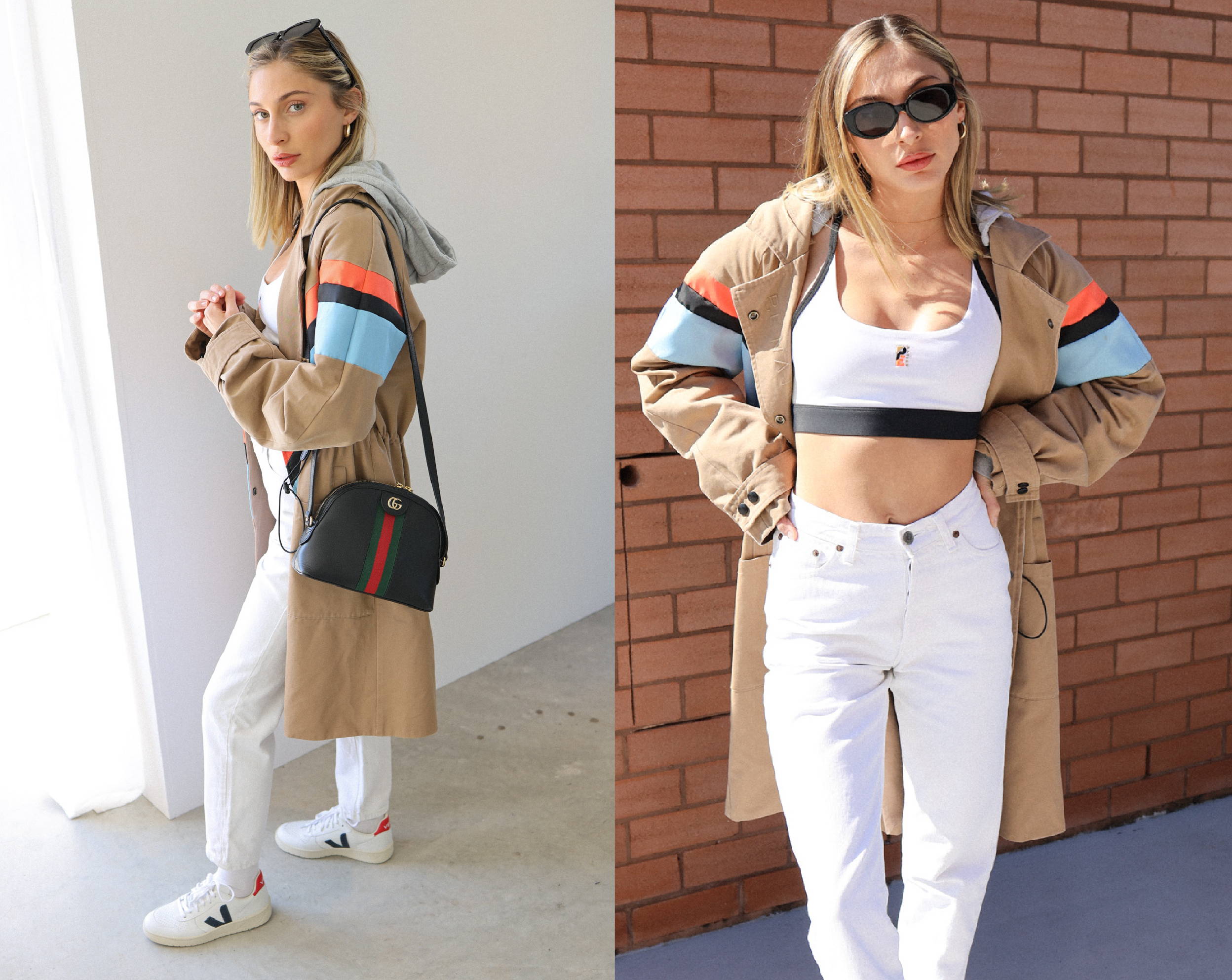 Easing into it. 
If you're on the fence about wearing activewear as everyday wear this winter, try layering up with a trench coat by one of our favourite activewear brands, P.E. Nation. They are experts in designing pieces that are on the cusp of active and everyday, and absolutely nail the jacketing game.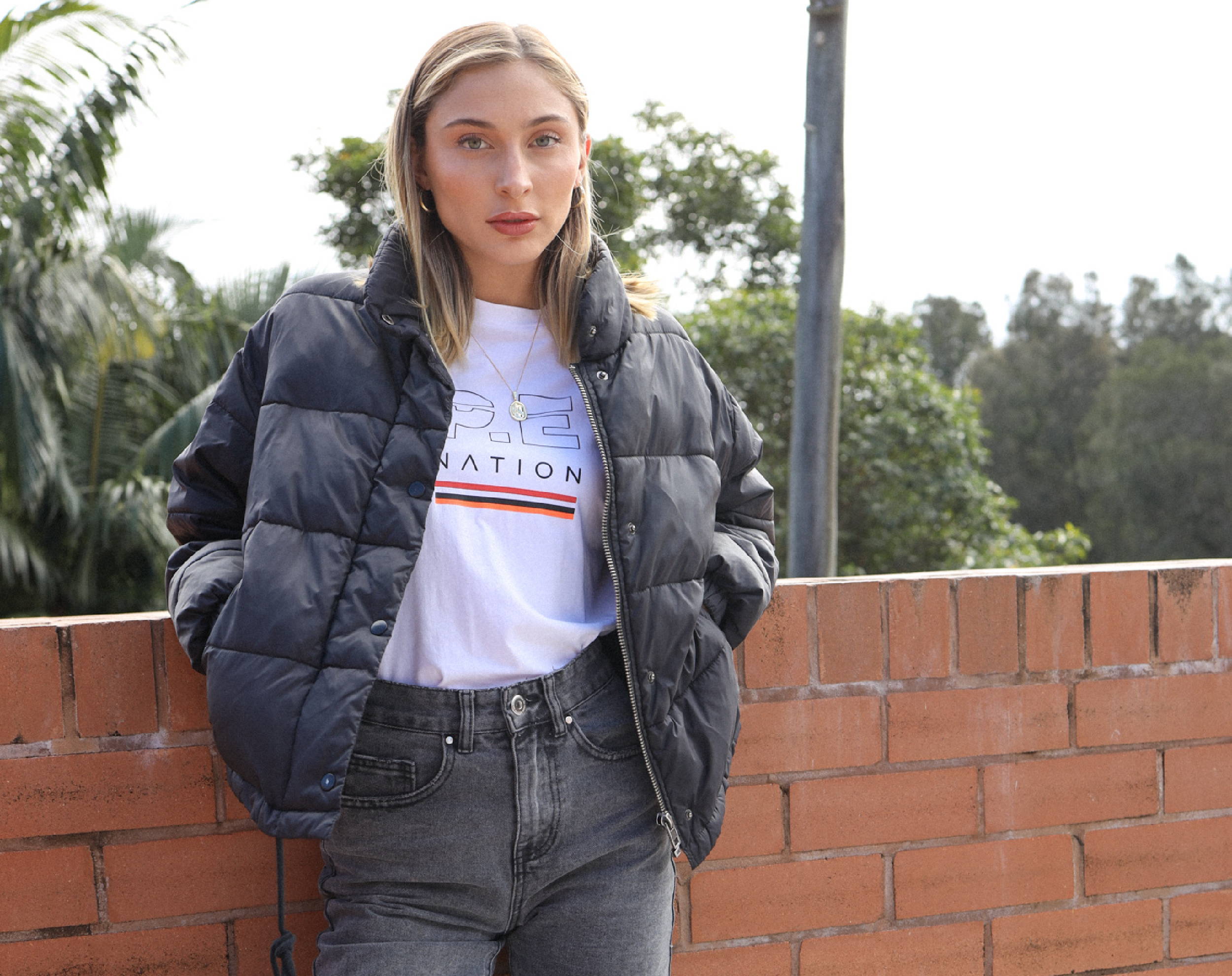 Keep it simple. 
One of the many great things about gym-wear is that it's designed to be comfortable, lightweight and easy to wear. You'll always find a simple, branded tee from our range of basics which can be tucked into your favourite pair of jeans with a classic jacket over top and paired with sneakers. Just like that, your activewear has made its way into everyday rotation!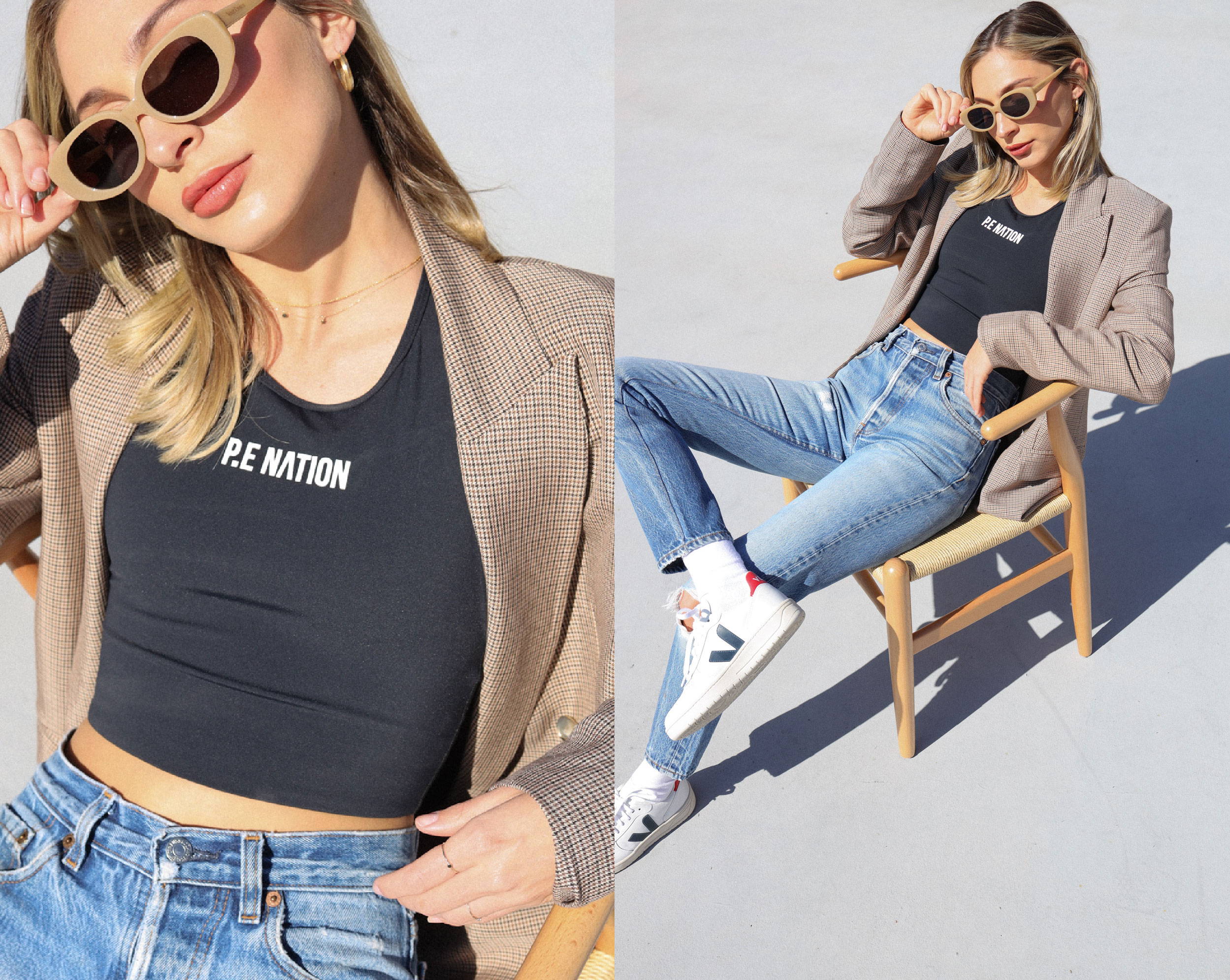 Blazing trails.
Business casual, meets 90's sophistication. Jade wears our branded P.E. crop under an oversized, Bec + Bridge blazer with vintage blue Levis from Kind Curations, edged up with a bit of Veja to keep things sporty. A signature look here at Prae headquarters!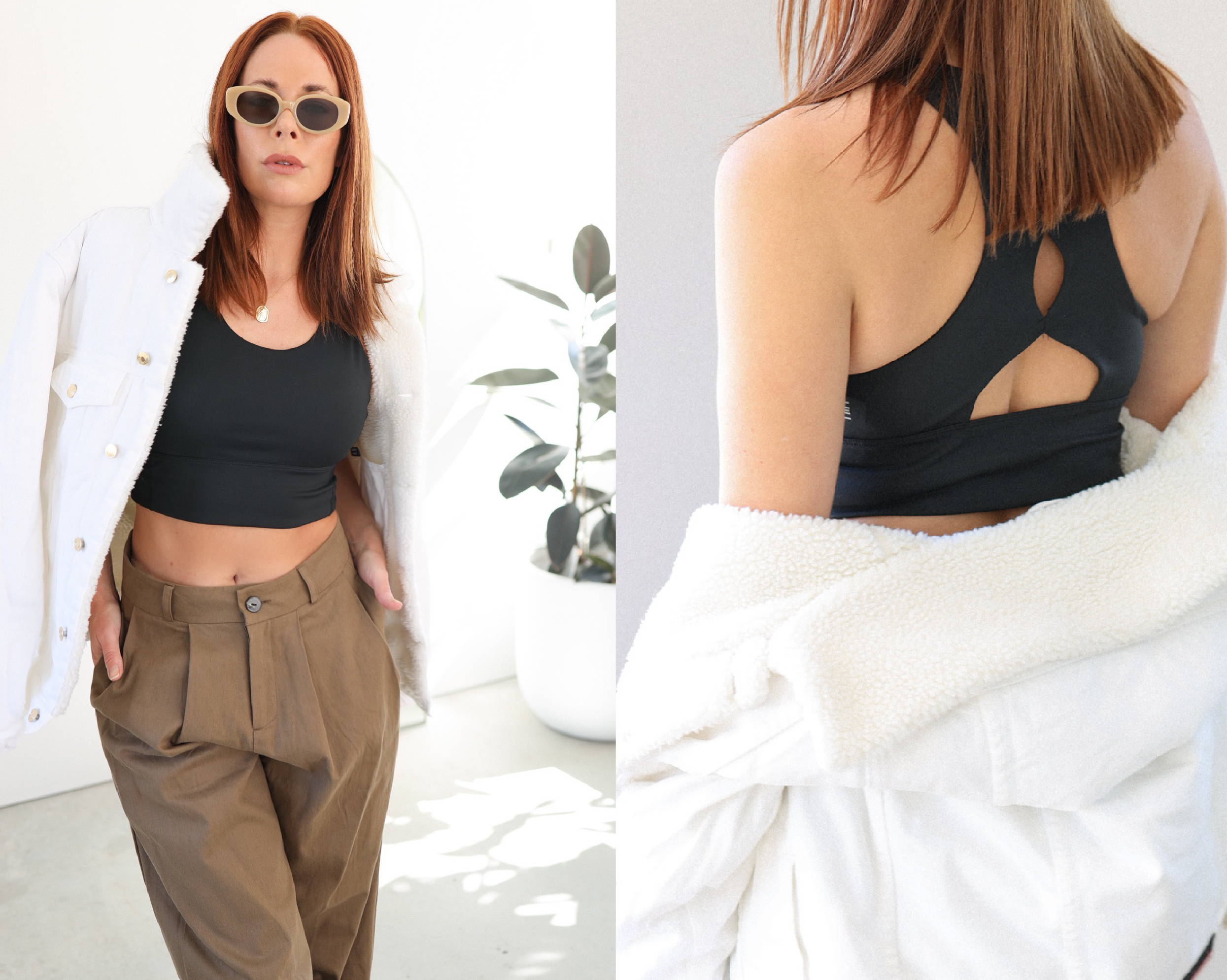 Feeling extra?
With a signature, longline black crop you'll find yourself having more fun withup-styling, especially once you're feeling comfortable with merging active and everyday together. Here Court wears her crop from Nimble with oversized, wide leg pants from our friends at Kind Curations - pairing with textures and statement accessories on the top!