If you follow Kendall on Instagram, it's safe to say she's living the dream. She's forever posting photos of secluded beaches, secret surf spots and the Australian outback, whilst living life on the road in her trusty, old school van, Vance. We caught up with Kendall to find out how she makes a home away from home, and how she's managed to satisfy her wanderlust during COVID...
Hey Kendall! Your Instagram is one of our go-to sources of inspiration, particularly when it comes to travel. Can you tell us how you got into travel photography?
Thank you so much! I've been into photography since I was 16 and got my first DSLR camera, but I lacked the inspiration I needed to really pursue it. It wasn't until I moved to Australia in 2017 and started travelling more that I really found my passion for it. I love being able to capture the feeling of a place and share that feeling with others. There's something so exciting about going somewhere new and capturing it all, knowing I'll be able to look back on the photos with fond memories. It's very much a creative outlet for me, and I'm forever grateful that I now can call it my job.
You're currently exploring Australia in your old school van, Vance. What inspired this decision and can you share some of your travel plans?
My partner Glenn and I were living in Sydney, both working full-time jobs in the city. It wasn't long until we realised that we didn't feel very fulfilled, so we bought Vance to take on weekend trips up and down the coast. Safe to say we quickly fell in love with this type of travel! We then decided we'd quit our jobs, move into Vance and do a full lap of Australia with no time limit. Fast forward a year later and that was still the best decision we ever made. Our original route was to start in Sydney and head north, going up the east coast and then shoot inland over to WA, then make our way south into SA and over to Victoria. But we all know how travel plans and COVID didn't mix well last year!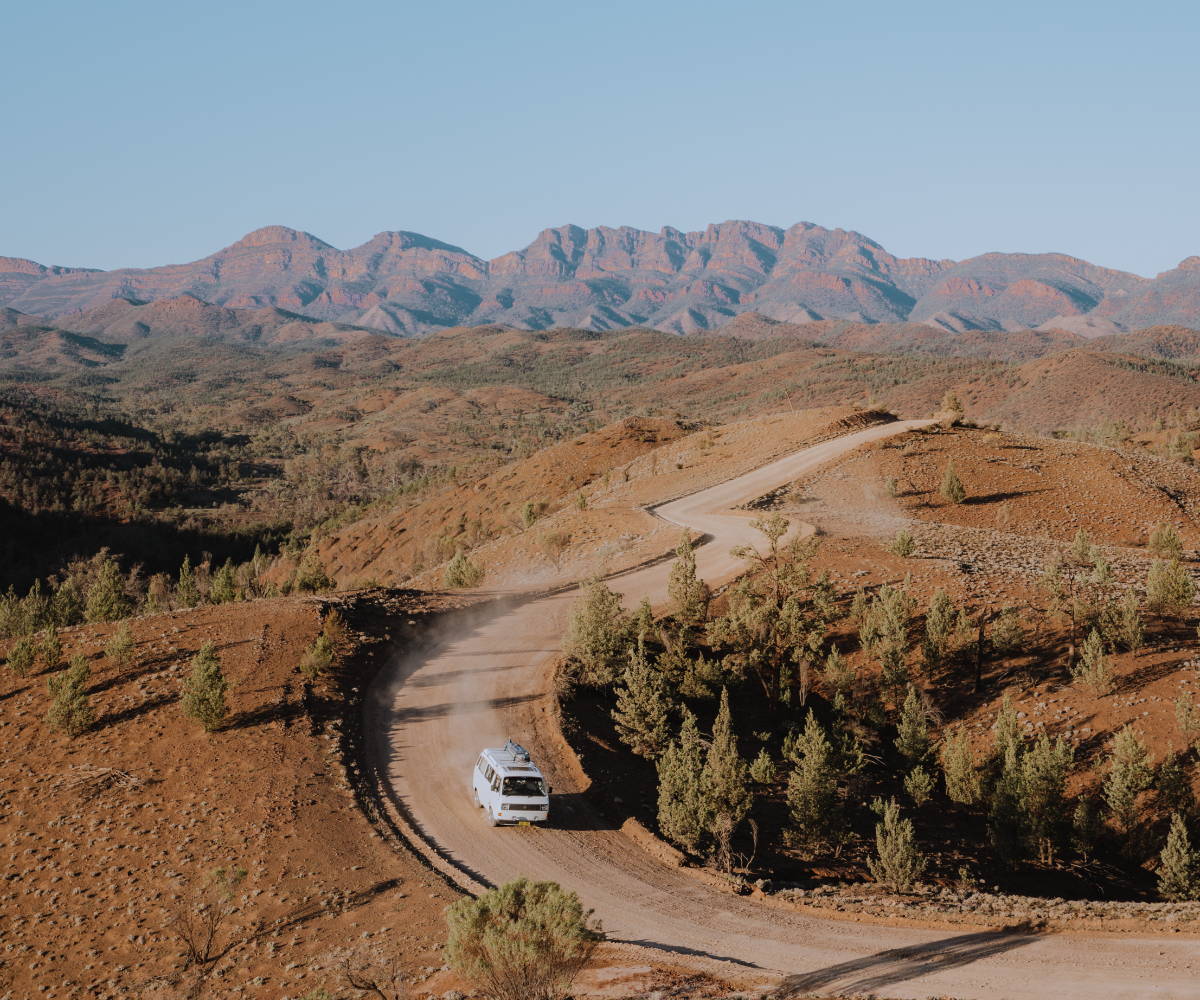 How has COVID affected your travel plans over the last year and how have you adapted to them?
At the start of COVID, we got stuck in Agnes Water, Queensland for two and a half months when travel restrictions were put in place. At first we felt defeated and frustrated, but our time there taught us to slow down and live more in the moment. When travel restrictions were lifted, we had a greater appreciation for having the opportunity to travel and explore more of this beautiful country. Unfortunately, our plans to go into WA had been cancelled when they closed their borders, so we had to improvise some more and change our route completely. We're now in SA, getting ready to finally cross into WA if all goes to plan. But if I've learned anything from this trip so far, it's that things will very rarely ever go to plan – that's what makes it interesting!
Packing your life up and living on the road sounds pretty amazing. Can you tell us how you make it feel like home?
It was a big adjustment moving into such a tiny van, but I've never felt more 'at home' than I do in Vance. I have the same morning routine that I had back when I lived in a house, which I think helps a lot. I make a coffee, do a morning skincare routine and then move my body (stretching, walking, swimming) to get my day going. We also invested in some quality linen bedding and a good mattress, which makes a world of difference in turning a van into a home.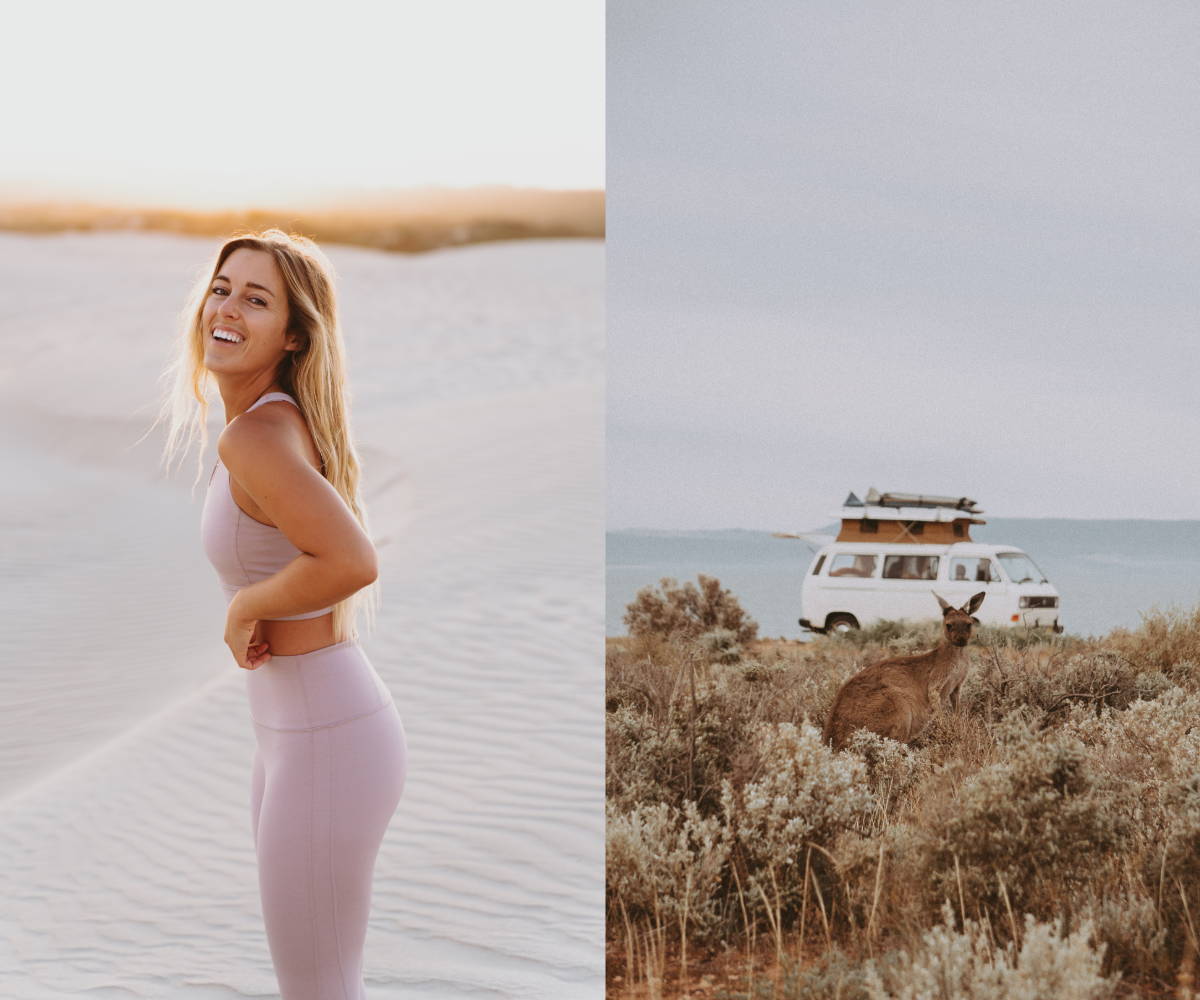 You've been to some absolutely beautiful places across Australia, do you have a favourite?
It's so hard to pick a favourite! Australia is incredibly diverse, and I've found myself falling in love with each state we've been to for entirely different reasons. I loved the northern NSW/southern QLD coast for its amazing surf breaks and beaches, but I also loved the Red Centre for its raw, natural beauty and rich aboriginal culture. I've also been very blown away by South Aus – the water is the clearest and bluest I've ever seen!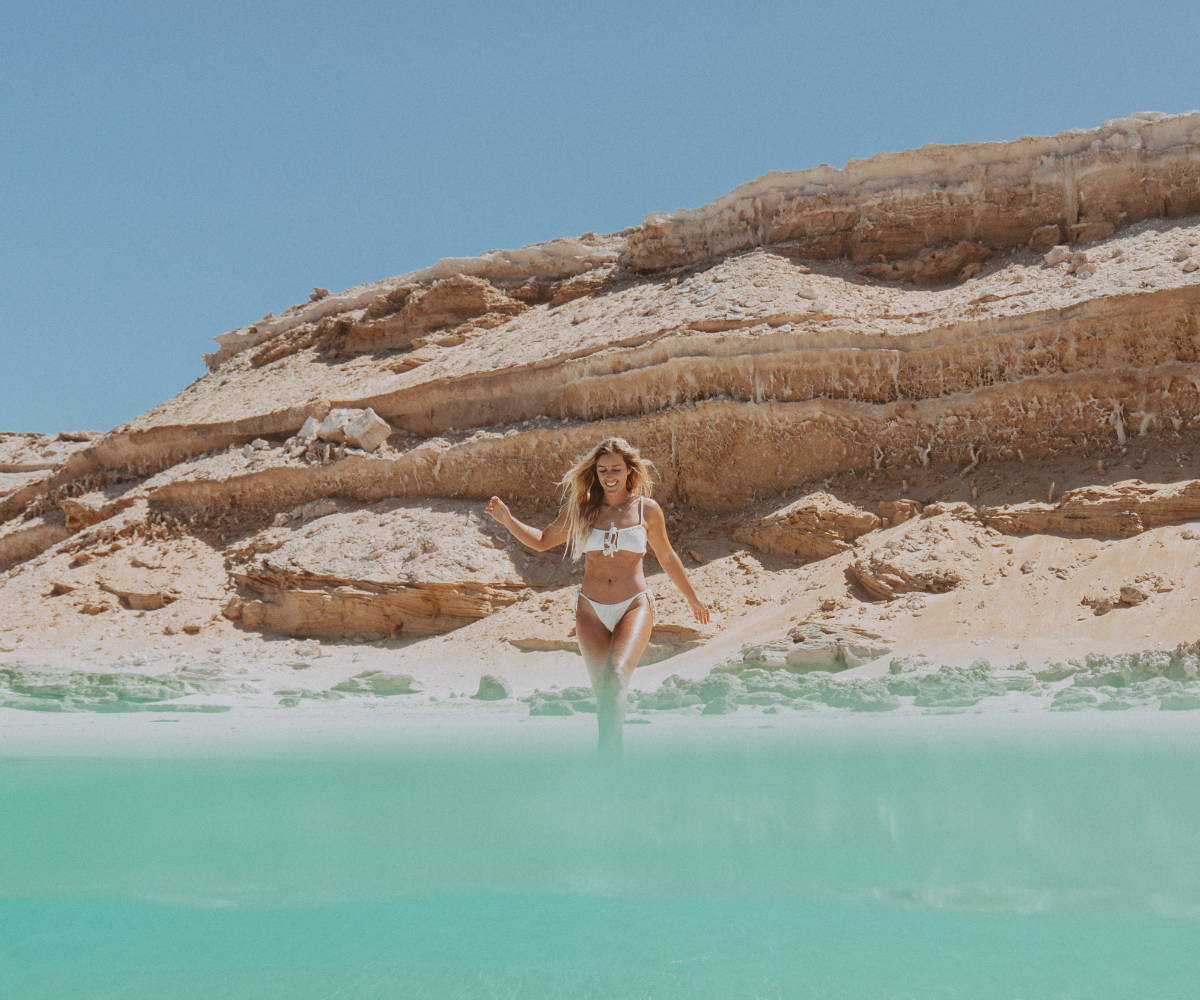 Go-to coffee order: Oat milk flat white

Top destination on your bucket list: Ningaloo reef in WA
Best beach in Australia: Tea Tree Bay for the surfing, Greenly Beach for the camping and Whitehaven for that perfect white sand.
Favourite road trip playlists: We love putting on some groovy tunes when we're travelling – Rufus, Crooked Colours and Running Touch are always a good go-to. But you can't beat the classics! We always find ourselves circling back to some Queen and Jimmy Hendrix.
Top three travel essentials: Sunscreen, a camera and yummy snacks
Favourite Instagrams to follow for inspiration: I love following a wide variety of accounts for inspiration. Some that come to mind are @amelia.edmondson, @_aswewander, @olivecooke, @alexandra_sage, @saltyluxe and @stefan_haworth. I also find so much inspiration in @elenaloo's content both in the way her photos are captured but also in her sustainable messaging. So much inspiration!
Get in touch with Kendall:
instagram | @kendallbaggerly
youtube | youtube.com/c/kendallandglenn