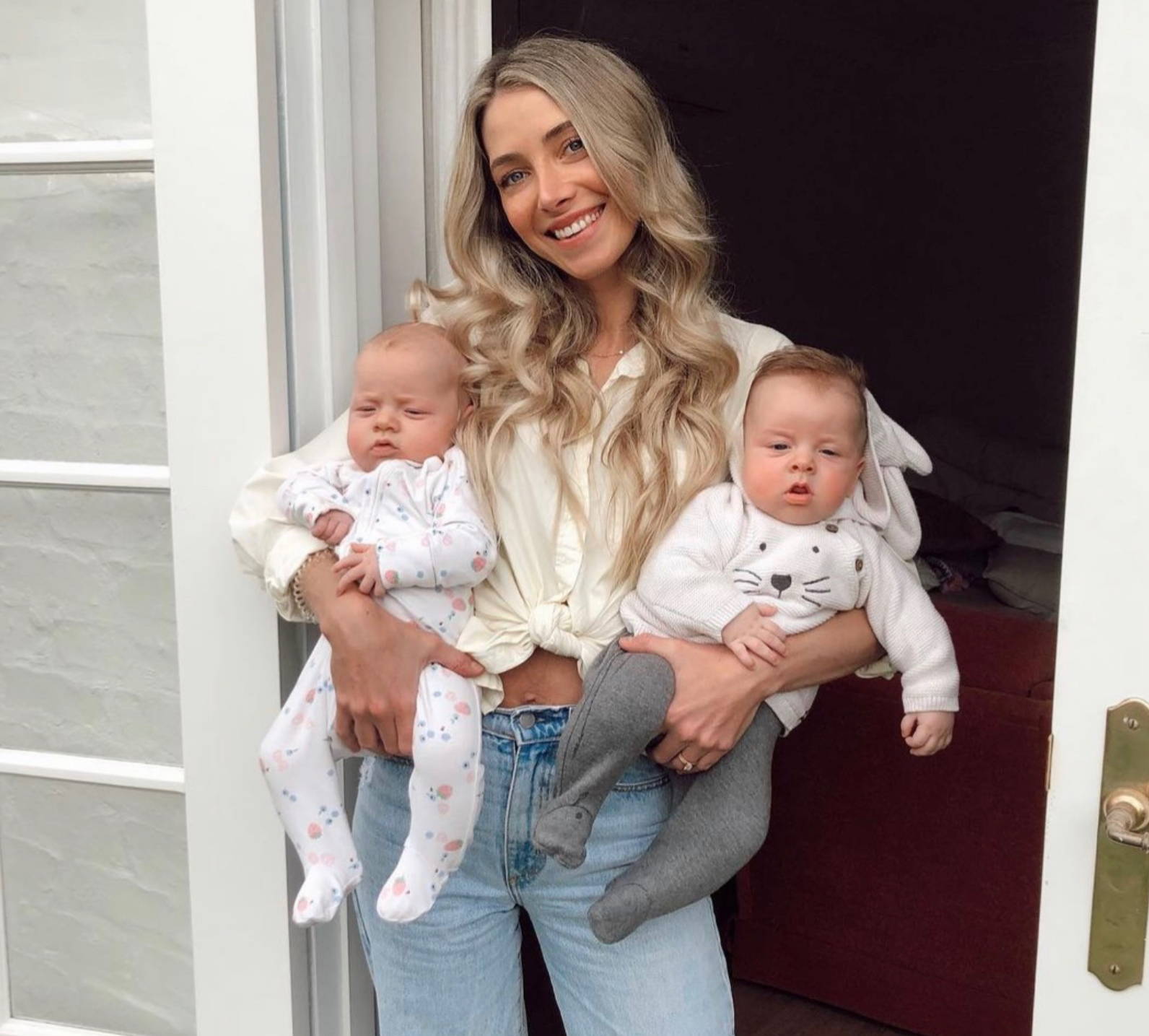 Hey Joss, thank you so much for chatting with us today. Firstly, we want to say congrats on your two beautiful babies - what an amazing job you & your partner are doing!
Thank you so much ♡
How are you and how have you found the journey into motherhood with twins so far?
Thanks for asking! It has been a roller coaster, to say the least! I've experienced the highest of highs and the lowest of lows, and no shortage of tears along the way! I definitely underestimated the intensity of having twins and it has challenged me more than anything I've experienced. But it has also been the most amazing journey filled with an unexplainable love!
How did you choose the names Ryah & Posie?
My parents have always nicknamed me Posie... it went from Jocelyn to Josie to Posie. I've always loved the name and now I get to call my daughter Posie too! Ethan loved the biblical name Azariah, but we decided to shorten it to Ryah (and change the spelling slightly!)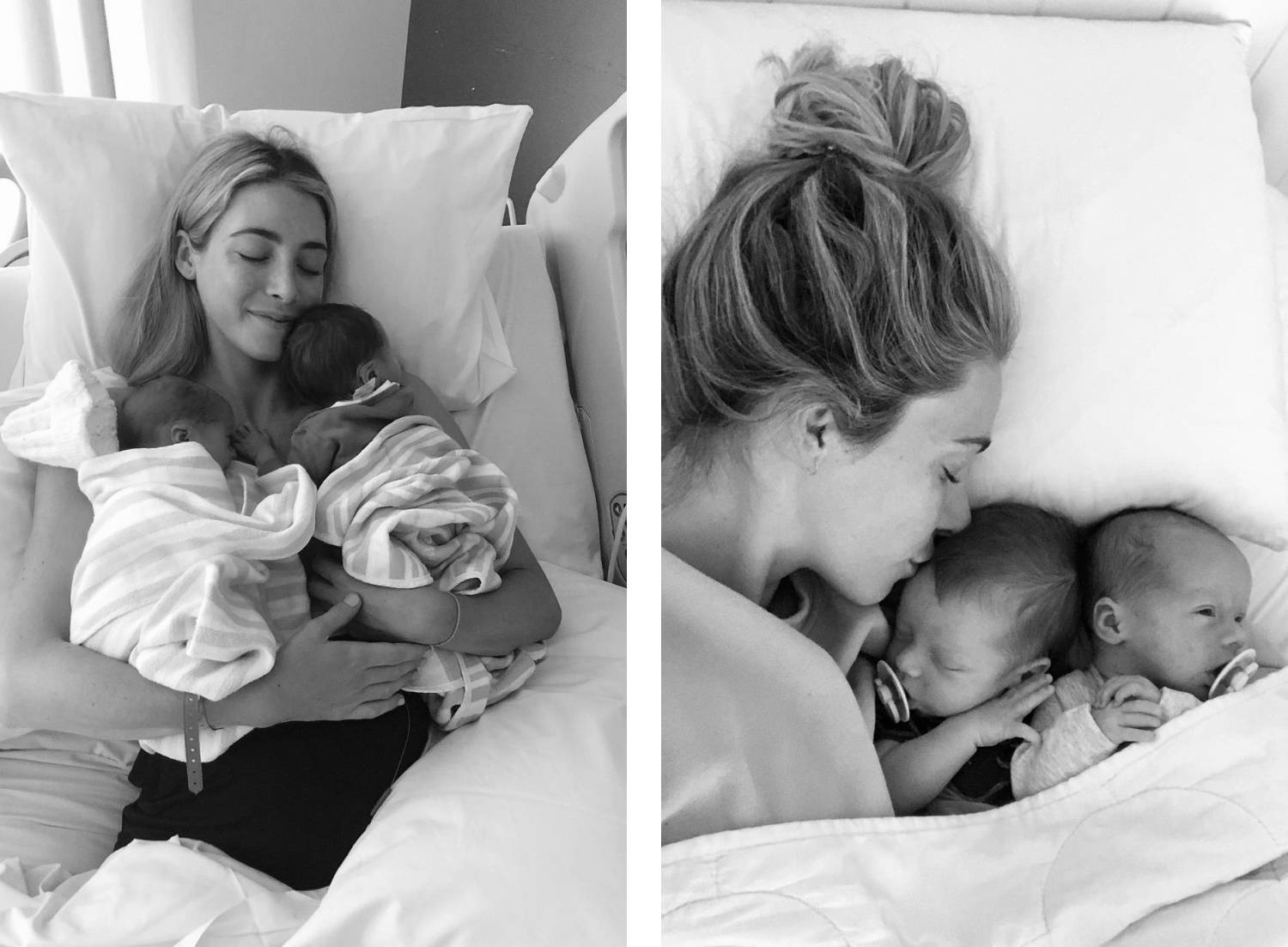 What do you know now you wish you knew before?
Soo much!
That new mums in the postpartum period need to be nurtured and supported in whatever way they personally need, and they have the right to be selfish with their time during this huge adjustment. I wish I had known how to best support my new mum friends but it's something you can't understand until you've been through it yourself.
I've learnt what not to say to a pregnant woman or new mum ha! I wish I had understood how precious my freedom was before babies, everyone tells you this but again you don't understand until you become a mum and your selfish indulgences disappear overnight! I'm so glad I travelled as much as I did (and could have done much more!) I often reminisce about our honeymoon, babymoon and other trips we took, even just simple date nights, I'll never take free time for granted again!
Do you have any postpartum health and wellness tips?
From my experience I would say don't put any pressure on yourself during this time, it's totally okay to just "be" and take things slow, be with your baby/babies and soak up those precious newborn days you won't get back! In all honesty, this hasn't been my healthiest season in terms of food/nutrition as I don't get much time to feed myself so when I do it's whatever is quickest and easiest which is usually energy food - carbs & sugar! And I've never been so hungry! But drinking lots of water helps me feel energised and also boosts my breast milk supply, especially when dealing with postpartum night sweats and breastfeeding which can be very dehydrating! I've also continued taking my prenatal supplements (and now a hair vitamin too because the postpartum hair loss is real!)
Also, prioritise and nurture your mental health during this huge transition, it's very easy not to find time to do things for you, so MAKE time on a regular basis to take a walk, go for a swim, have a bath, whatever fills your cup. Also, accept any help offered to give yourself a well-deserved break.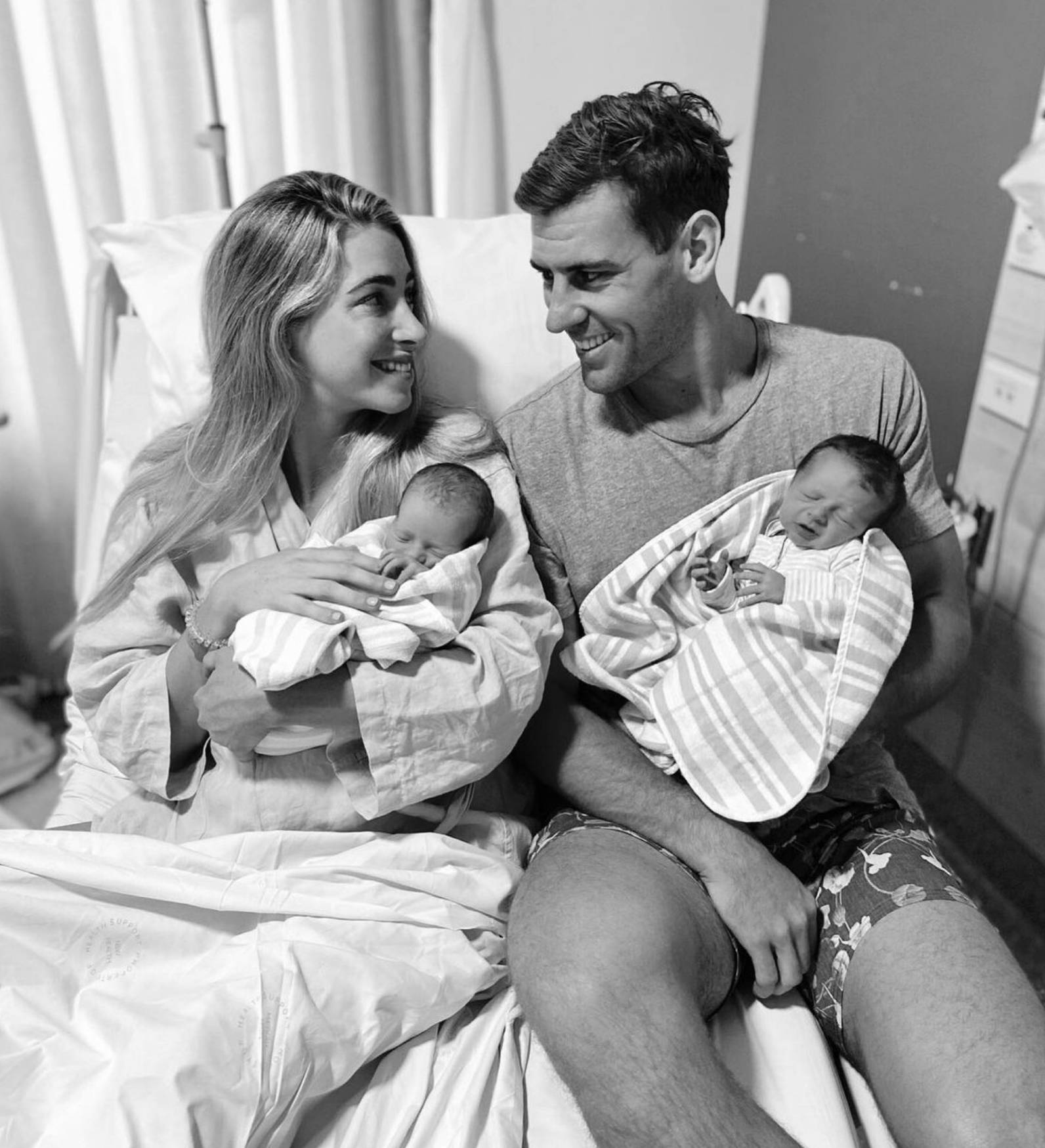 How have you dealt with the mental and physical transformation into motherhood?
It has been the biggest adjustment I've ever gone through for sure. Going from 0 to 2 babies has been a shock to the system, to say the least! When I used to have a big day or week at work, I could come home, have a bath, lay on the couch, watch a movie, have an early night and a sleep in! But as a new mum, no matter how exhausted you are, you don't get to stop and take a break, the treadmill doesn't stop and you have to keep pushing on!
I feel so blessed to have the most supportive husband who always has time to listen to me, and knows the ways to practically support me so I can be the best mum possible. There is no way I could do this without him, or the rest of my family who have been so helpful.
Do you have any go-to products, you would recommend to parents with or expecting twins?
• Twin Z pillow (I use this all day every day)
• My breast friend pillow if tandem breastfeeding
• A light weight twin pram! I have the Valco Baby Snap Ultra Duo and love it
• Baby Bjorn bouncer has been a life saver (get 2 if you can!)
• If pumping, a strong & portable double breast pump. I use the medela swing maxi which I like as it's pretty much hospital grade strength which means less time pumping! But if I had my time again I would give the Elvie pump a go as it looks even easier!
• If bottle feeding, we use and love Pigeon bottles
1. What's your coffee order?
Oat flat white.
2. Something you're doing for yourself today?
Having a nap while Ethan takes the babies for a walk :)
3. Your biggest guilty pleasure?
A night in with a bath, Netflix, take away & ice cream.
4. Favourite local cafe/restaurant?
There are a few!
Favourite coffee - Fuel Bakehouse in Cabarita
Best Japanese - Izakaya Potts in Pottsville
Best Pizza - Jordys Casuarina
Best Juices/smoothies/toasties - Nectar (Cabarita)
Best breakfast - Tucker (Casuarina)
5. Your weirdest pregnancy craving?
Tinned spaghetti & Tom Yum soup!