Formerly known on Instagram as 'the sleep mama' for her easy to follow sleep programs designed to provide new mothers the confidence to establish positive sleep habits for their babies as early as maternity stages. Being a solo mum to boys (7 year old twins actually!) comes with its tried and tested life lessons, and we were lucky enough to catch up with Kylie on what exactly these are. Sit back, relax and unfold the inner workings of Kylie's calming nature, the importance of self-care and how she optimises her time with her mum life hacks.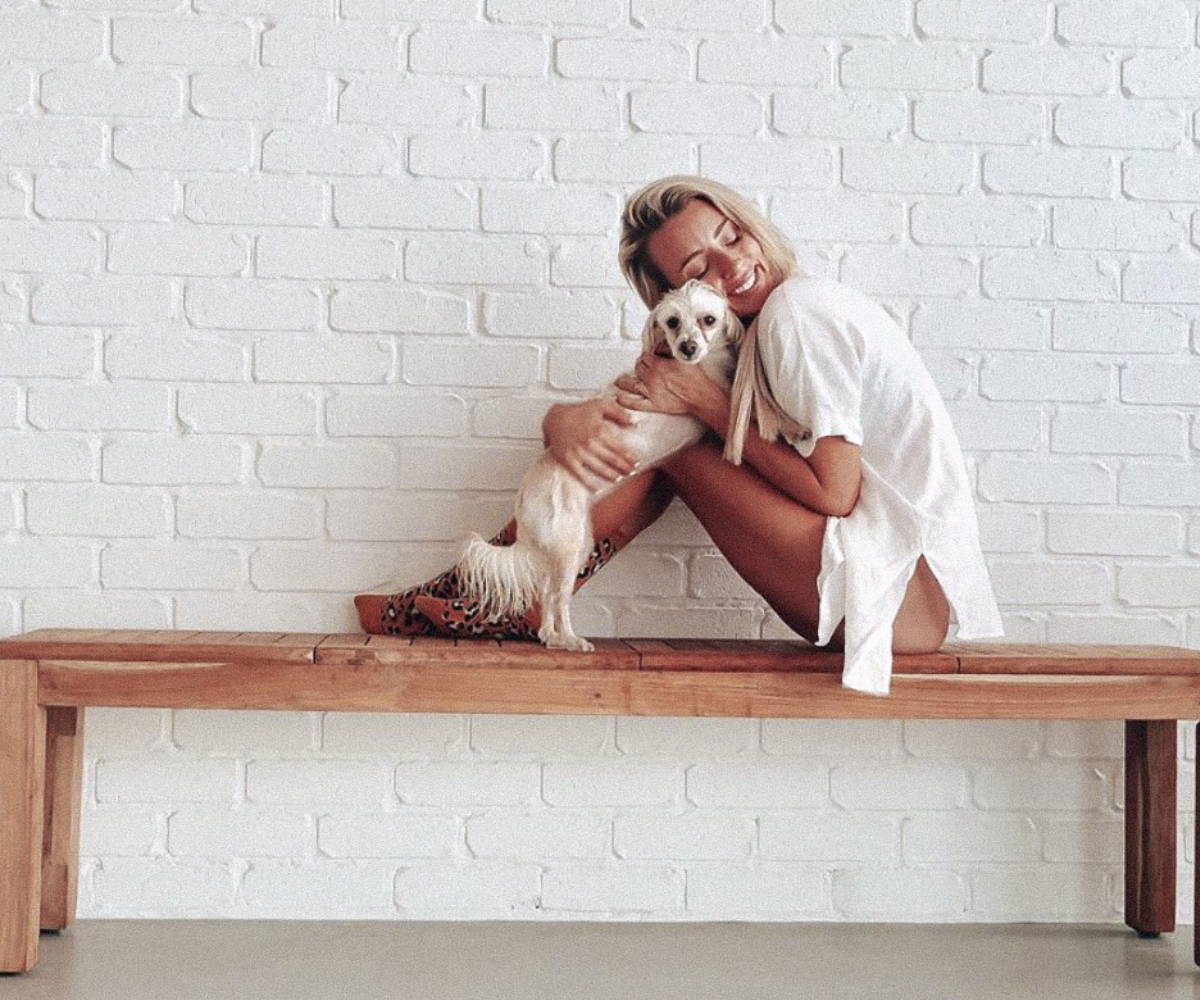 Any mother will say that everything changes once you have a baby. How can new mothers prepare for this change?
There really are so many changes that occur when you become a Mum. Some you can prepare for and others are less about preparing for and more about evolving and accepting in real time. Becoming a Mother is such a huge gift and it's really special but it can also be intense. From the day to day changes and reality of caring for a baby to the complete identity shift that occurs both instantly and gradually. My biggest piece of advice is to educate yourself on Matressence, it will change your life to have an understanding of this concept. It is the process of becoming a mother, it is a developmental stage not too dissimilar to how we develop through adolescence in a way. It helps to explain the roller coaster and provides insight into the changes a woman moves through. With an understanding and expectation of this new season of life it truly helps to ease the shock factor of feeling completely out of depth.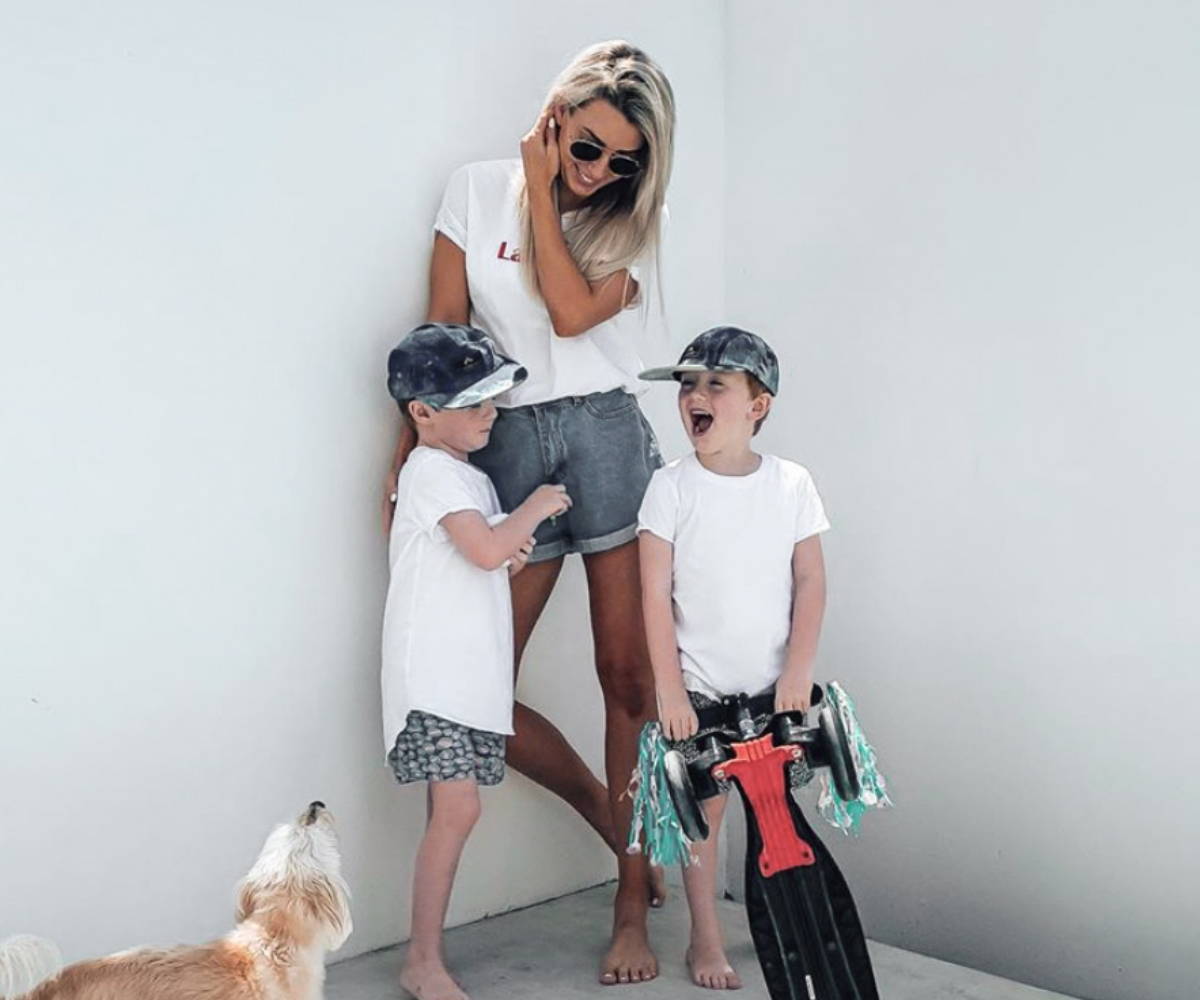 We create so many expectations for ourselves when it comes to having children. How can we balance those expectations with reality?
The pressure to get everything perfect or right can feel really heavy and it creates so much unnecessary stress. Sometimes it is an expectation we have set for yourself, like we expect motherhood to be all rosy all of the time and so when it isn't, it feels like something is wrong. Realistic expectations are so important but it can be hard to know what is realistic until you are in it, so checking in with yourself and making adjustments based on your own reality is a huge unlock! 
Redefine what your vision of success is and make it realistic. If you are striving towards an unattainable goal, you're always going to fall short and feel poorly. Regularly check in with yourself to ask "what is success for me right now?" and be brutally honest. Is success just getting through the day and eating 3 meals while caring for your newborn? Perfect! 
Be mindful of the content you are consuming in real life and online. If you surround yourself with visions of perfection, you will feel less and "other" for not nailing it all but if you choose to spend time with people who are honest and vulnerable in sharing their own journey, you will feel connected and understood. Keep your expectations in check by choosing real authentic relationships over surface level depictions. 
Notice your inner dialogue and speak to yourself like you would talk to someone you love. Self compassion is key!!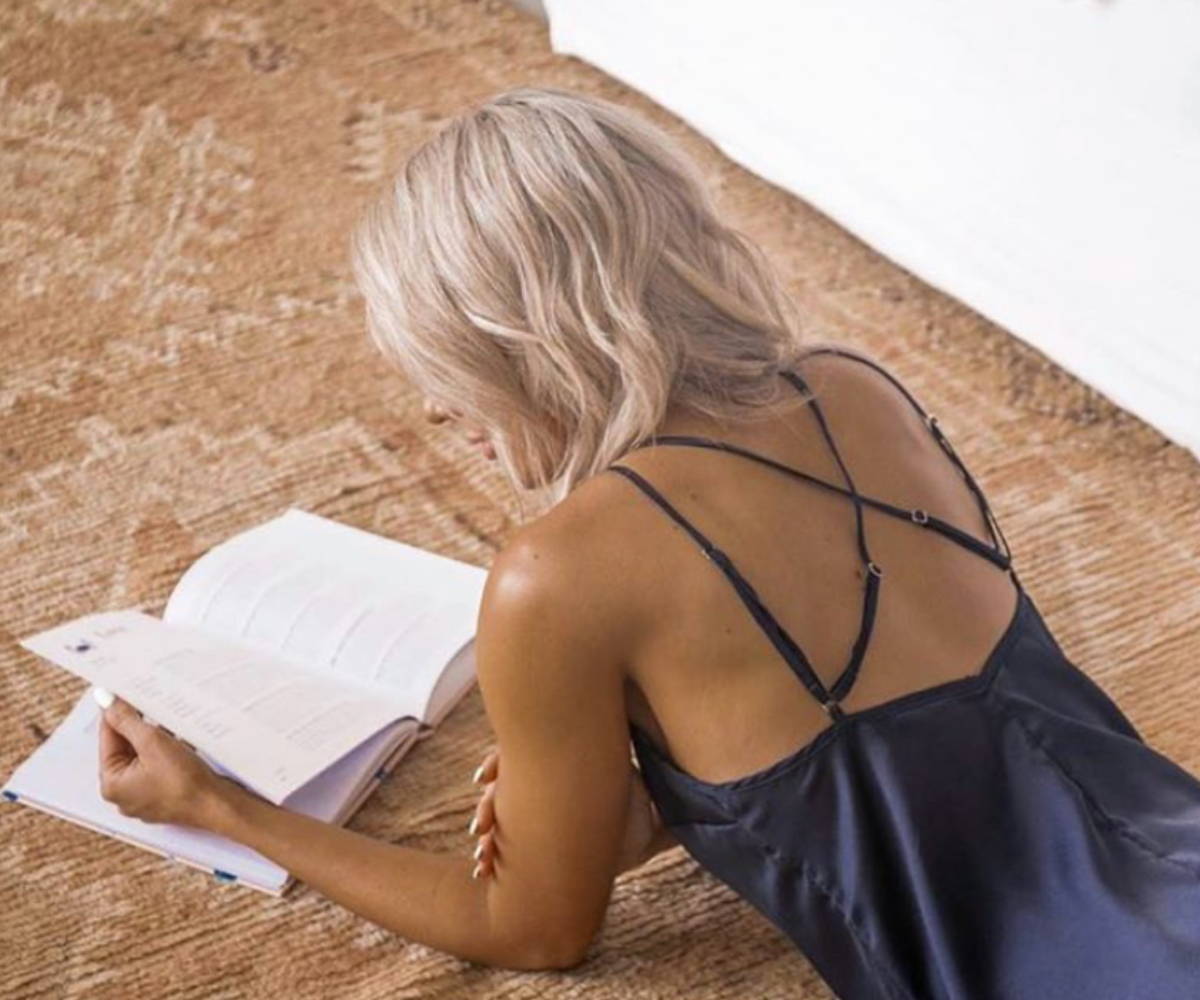 As a solo mum of two, how do you find time for yourself and how important is this to you?
Time for myself is my most valuable resource for every area of my life especially to be the best parent I can be for the boys. Without time for me, I'm a mess and everything falls apart. When the boys were born I had a moment around 3 months in where it just hit me that 24/7 was all service to the boys and I was so burnt out. Having two newborns and a partner who was working 6 days a week was a baptism of fire!! I was so disconnected and exhausted, I knew I couldn't go on that way so I made a pact that each day I would do something for myself. The sorts of things I would do were very small, achievable things- like burning a candle, drinking out of a nice cup, exercise...the little things that make us who we are really add up. Eventually I was able to get in a routine of having what I would call "My hour or power" each morning before the boys woke up and that changed my whole parenting experience. 
Nowadays, the boys are nearly 7 years old and our family dynamic is different to those early days. The boys share time with their Dad so I do have time to really miss them but when they're with me, there is no one to "tap out" too so I still carve out that early morning time just for me. It makes me more patient and present.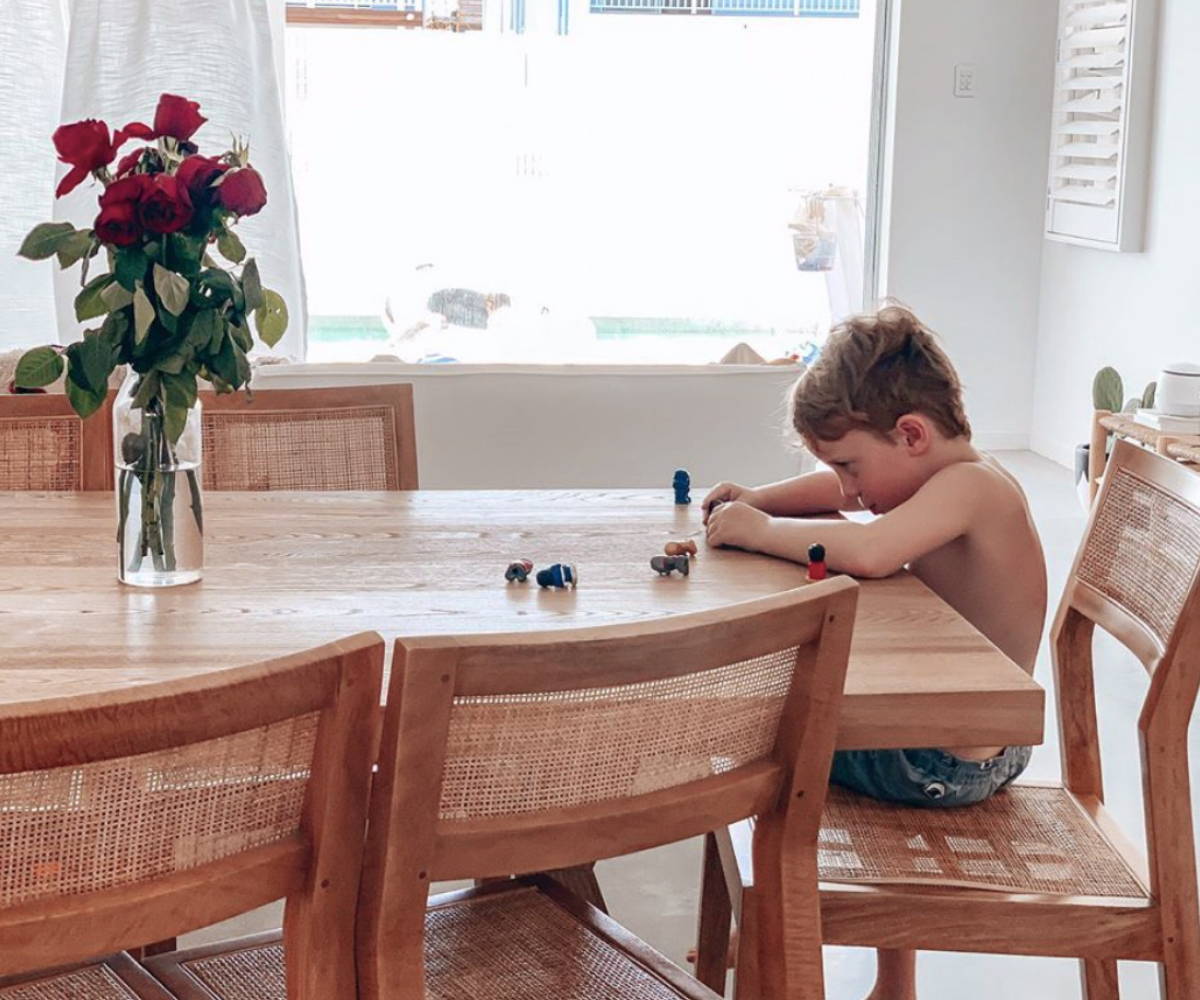 It's common for new mums to struggle with the sudden lack of time for self-care, socialising, cooking, spending time with their partner, etc. What's your best advice to overcome this? 
It is such an adjustment and you are right, the struggle is real to master the juggle of it all. You can feel pulled in a million different directions, it's tricky and if I could offer any insight into managing this I would say
Ask for and accept help- The whole idea that we can do everything all at once is just insane. Asking for help or accepting help can be really hard for some, especially if you struggle with perfectionism tendencies or an unrealistic vision of success but I promise you, if you can get past the uneasy feeling of asking for help, there is so much positivity on the other side. People who care for you will want to help, sometimes they just don't know how to practice clear communication and ask for what you need. Is it dinner dropped off? Your child picked up from school? A folding laundry party? To be speak to a therapist? ASK and ACCEPT
Sleep- Sleep is the foundation of everything. When your sleep is compromised, so is every other area of life. Your mental, emotional and physical health all suffers. Sleep is king, helping your baby or toddler to sleep well will help you to get the rest you need to. If your little one isn't sleeping well jump over and check out our programs at thekindparentingcompany.com
Surrender- At different seasons of parenthood you will have to lean into surrendering to what is. 
Modify- Adjust the important things to make it realistic! This could look like a romantic date night at home once your baby is down instead of a romantic weekend away or a home workout instead of spin class at the gym. 
Organise- Become an organisation ninja to add as much ease as possible and to reduce resistance. 
Prioritise what is essential- Get very clear on the things that are essential to you and accept you may have to temporarily let go of things that are simply not as essential as others.
You've put together an amazing video for us where you share your top mum life hacks. Can you tell us your number one time-saving tip that all mums should know? 
My number one tip for living your best mum life is to spend a small amount of time each night streamlining the next day. I explain it in the video but it is life changing!! Look after "future you" and reap the rewards!