As a qualified and experienced dermal specialist and senior laser technician, Lucy Macdougald, Managing Director of one of our favourite botanical skincare brands, Biologi, is an expert when it comes to maintaining youthful skin. We asked Lucy to share her top natural alternatives to botox, because let's face it, as effective as it may be when it comes to reducing the appearance of wrinkles and smoothing your complexion, it's not for everyone...

NUTRITION 
I'm a firm believer that good skin starts from within, so don't forget to be mindful of how your nutrition might be affecting your complexion. Tackling each day with a healthy diet and plenty of water will work wonders for your skin. Water is particularly effective in its ability to reduce the appearance of fine lines – you'll notice your skin will appear smoother the day after having plenty of H2O! Another great tip is looking at ways you can introduce things like prebiotics into your diet. Prebiotics, often known as 'good bacteria', act like fertilisers that stimulate the growth of healthy bacteria to balance treat our gut microbiome. Gut microbiome or the ecosystem of gut bacteria are tiny microorganisms, bacteria and fungi that live in your gut. Prebiotics influence the healthy bacteria in our guts to grow and multiply, which essentially creates a whole host of good bacteria that is capable of fighting off bad bacteria. So, the way prebiotics work for the skin is by letting healthy bacteria strengthen the skin's natural immune system.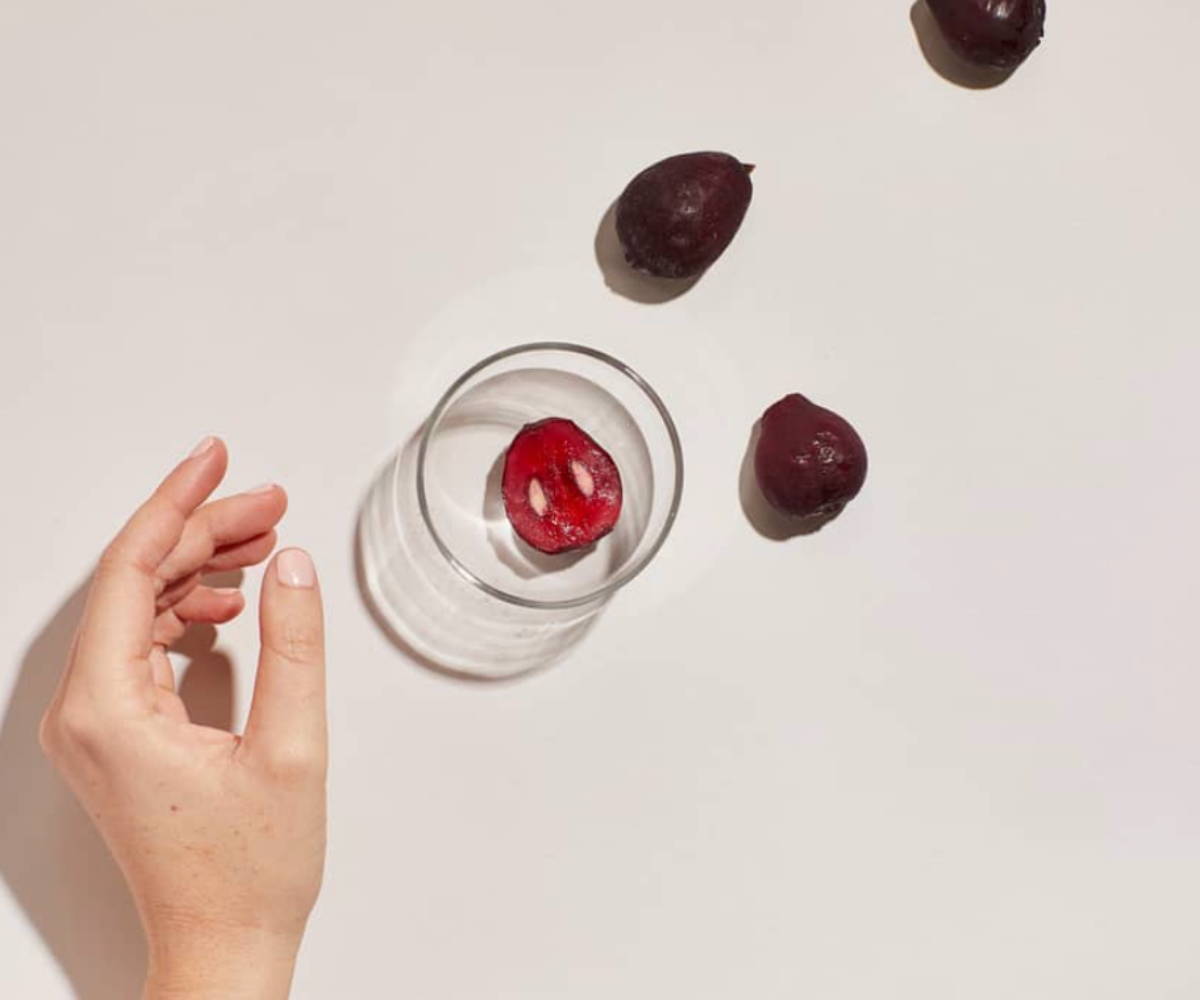 NATURAL PLANT EXTRACTS 
These days some skincare routines can be overly complicated, and I do think this can have an adverse effect on the skin. Constantly applying synthetic ingredients or toxic lotions and potions on the skin can cause an array of problems ranging from premature ageing through to skin sensitivities. Instead cut back on your toxic load and try routines like Skin Fasting to eliminate synthetics from your routine. Skin Fasting is a new trend that epitomises the less is more approach, putting your skincare routine on a diet, literally. It's a movement where people are cutting out all their products and going back to serious basics with one or two products only. By stripping back an overly complicated skincare routine, the skin has a chance to repair itself, balancing out it's pH levels and building a healthy acid mantle. Your skin only needs pure plant extracts to provide the nourishment and protection it needs to work at its absolute best. And better yet if you can apply 100% active pure plant extracts like Biologi's Bd Face Luminosity Serum which is a potent, 100% active, water-soluble serum. Designed to invigorate dull skin, improve complexion and clarify skin prone to oil and breakouts, Biologi's Bd Serum harnesses the power of Australian native Davidson Plum for a broad range of skin efficacies.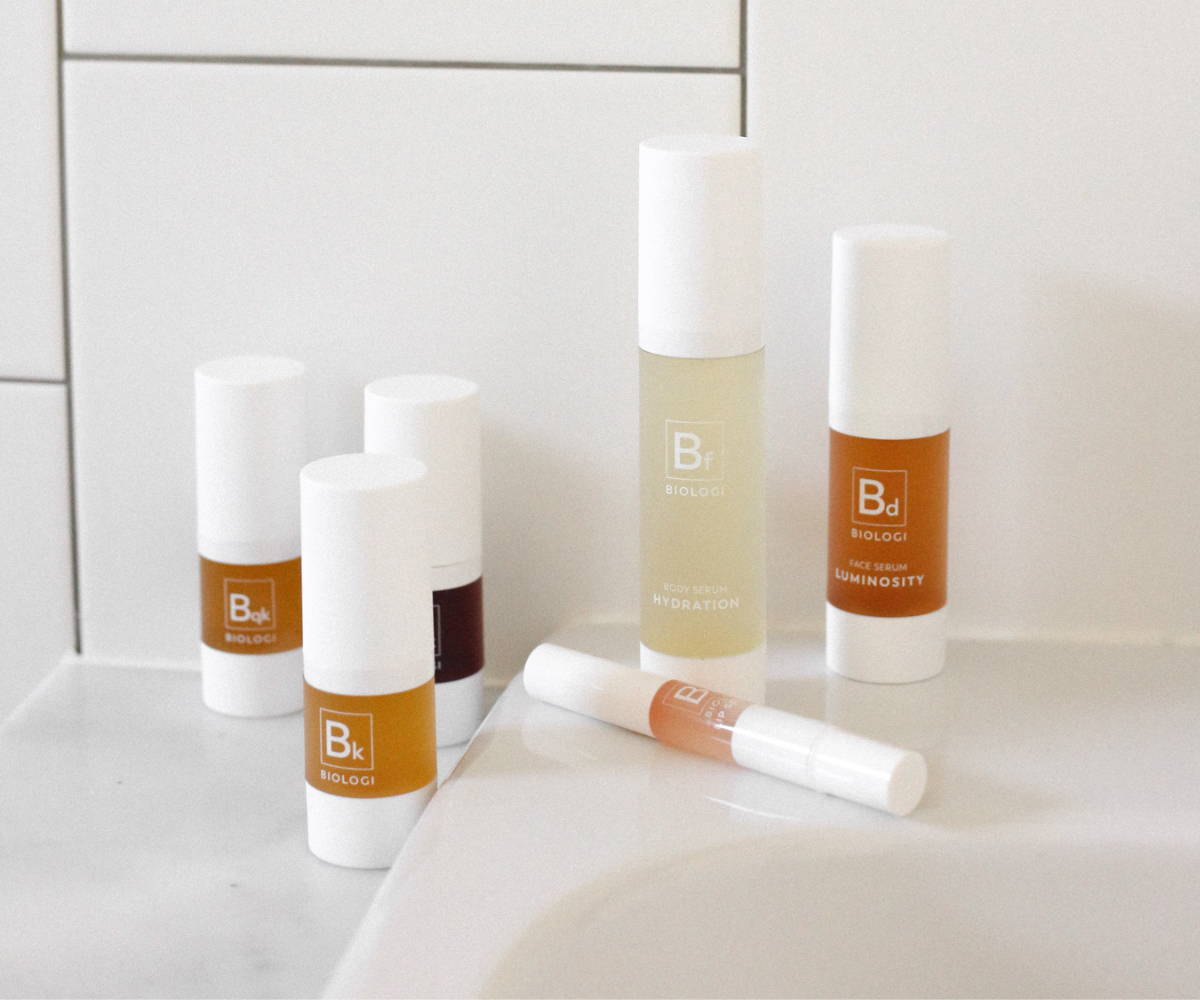 DERMA ROLLER 
Derma rolling can be a great natural alternative to Botox, thanks to its ability to promote the production of collagen and elastin. Containing tiny needles that penetrate the skin, derma rollers create micro injuries which makes the skin repair broken cells and in turn accelerate the production of collagen and elastin. They are a device that you can use at home to reveal youthful and glowing skin, with minimal downtime. Derma rollers are also a great tool to enhance the absorption of products (but just be really mindful of what products you use afterwards). Many practitioners will advise against using a serum that has activity in it after using a derma roller. This is because some of these types of products can be too harsh on the skin and potentially cause damage. However, whilst Biologi serums contain 100% activity, they are still safe for use after derma rolling. That's because they're made differently and contain 100% natural plant extracts. We recommend Biologi's Bf Body Hydration Serum which can be used on the face and will hydrate, soothe, repair and leave the skin feeling smooth and supple.  
FACIAL MASSAGING 
There are a range of cost-effective tools that can be used to give your face a holistic massage, such as a Gua Sha or Jade Roller. These tools are typically made from precious stones such as jade or rose quartz and have become a bathroom cabinet staple (for good reason)! Regular use of these types of tools will help to stimulate blood circulation which in turn increases the nutrients and fresh oxygen sent to the skin. This can have a host of skincare benefits, including brighten the complexion, relaxing tight muscles and encouraging lymphatic drainage to banish bloat. Personally, I love using my Gua Sha to gently lift and contour the face, whilst also helping to allow my Biologi serums and oil penetrate the skin (increasing the efficacy of those products). Try applying an oil to your face to assist with the movement of your facial massaging tools, such as Biologi's Br Organic Rosehip Oil. Harnessing the pure power of Rosa canina, Br is rich in natural vitamins and essential fatty acids that promote the skins internal hydration and protective processes to support healthy cellular turnover.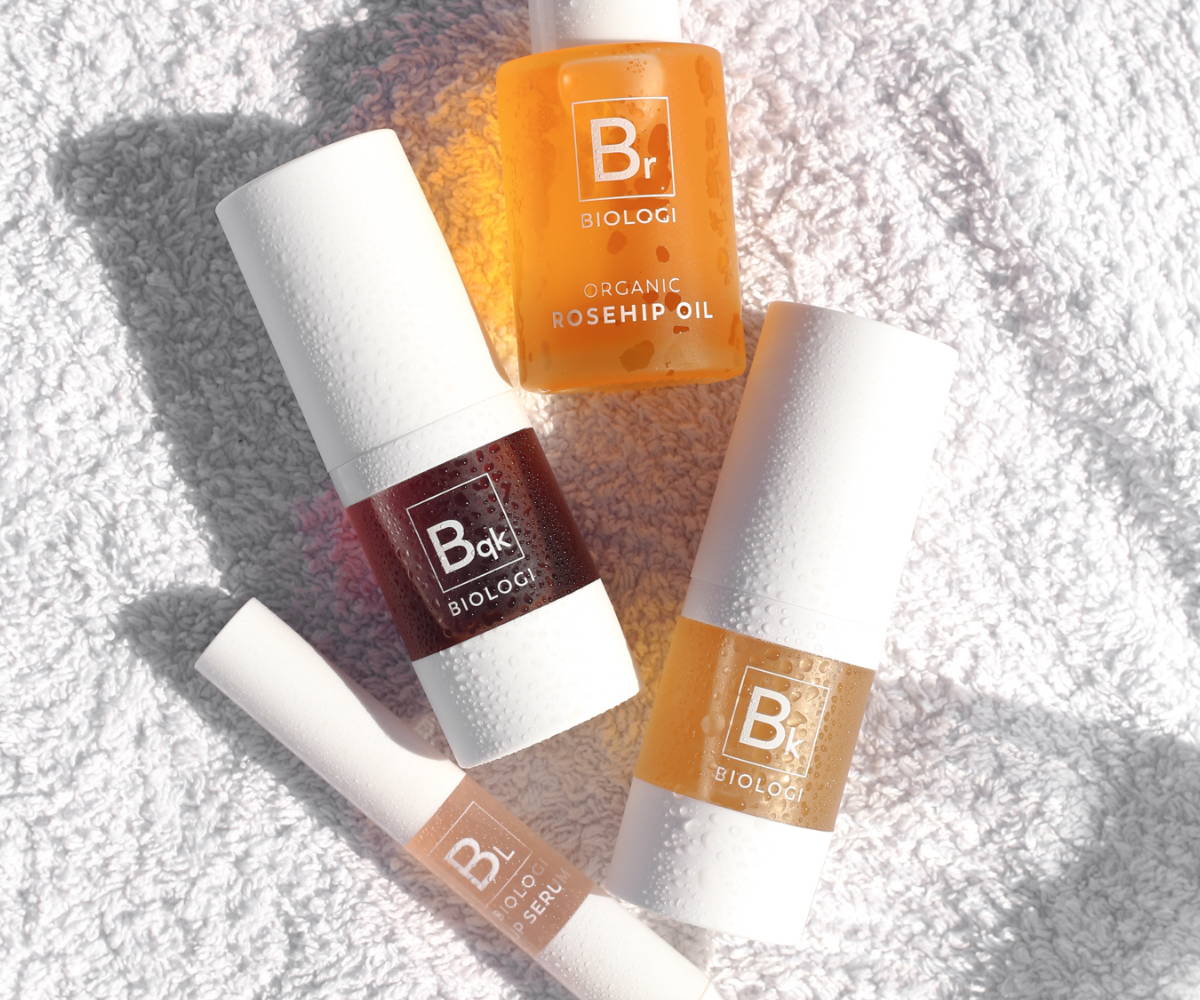 TARGET PIGMENTATION 
I personally believe that pigmentation and melasma can cause a person's skin to look older than it is. If you can find ways to treat these conditions, it will definitely help to give a younger appearance. Stubborn pigmentation and melasma will often need to be treated with in salon treatments, however for a natural alterative to reducing the appearance of pigmentation, try Biologi's Bqk Radiance Serum. This is a day and night solution full of active ingredients that gives optimal results. This powerful duo is a fully active morning and evening ritual that improves skin colour and clarity while preventing against pigmentation. What's more, the phytoactive's found in both the Kakadu Plum (Morning Serum) & Quandong (Night Serum) help to prevent melanogenesis so unwanted pigmentation can't form in the skin. 
MICRODERMABRASION 
A good thorough facial once a month can help to keep your skin in check and maintain a youthful appearance. Personally, I like regular microdermabrasion treatments for assisting with the removal of dead and dry skin cells from the surface of the skin which can then in turn reduce any congestion. Promoting an even skin tone, microdermabrasion can also treat premature ageing, sun exposure, dry skin, scarring, fine lines and wrinkles.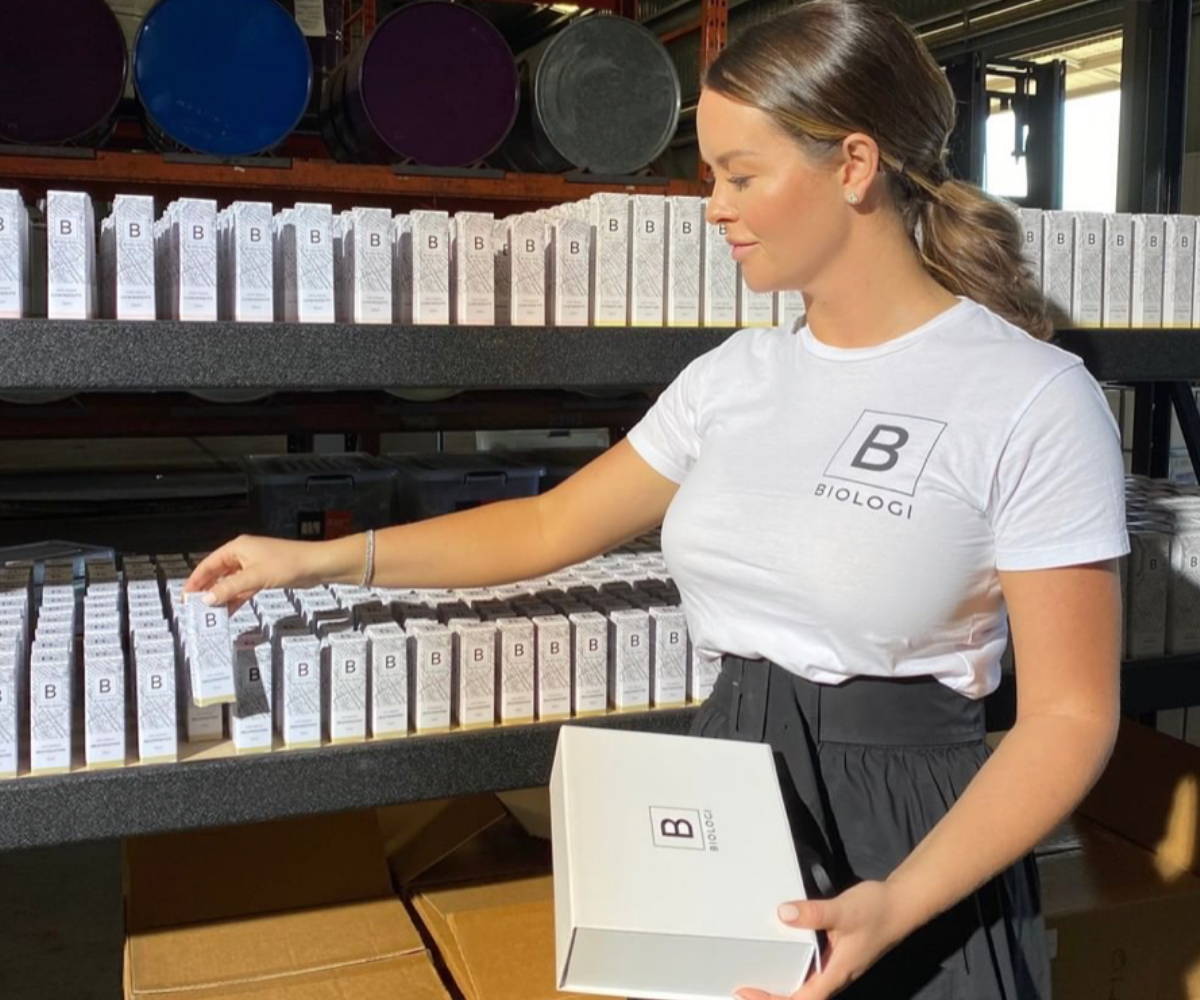 Connect with Biologi
Website | biologi.com.au
Instagram | @biologiserum