We caught up with our friend and Currumbin local Maddy on all things kitchen, food and creative along with a tasty meal prep recipe that will genuinely excite you for lunch at the office. One of the many reasons we're obsessed with Maddy's content is her simple yet nourishing recipes.




Hi Maddy! We've had our eye on your delicious feed for a while now and we're thrilled to introduce you to our journal. How did you first discover your love for cooking?
Hi!
I have been cooking for my whole life. My parents are avid gardeners and as a result i grew up surrounded by beautiful organic seasonal produce. Over the years I started experimenting with different combinations and discovered my love for cooking and all things food!
All of your recipes are so wholesome and full of flavour! What kind of recipes do you enjoy making the most?
I am passionate about making food that not only tastes good but also makes you feel really good. I love cooking meals that are nutritious and comforting yet still full of flavour. Brothy soups and warm veggie-packed staples will always be my favourite recipes to create!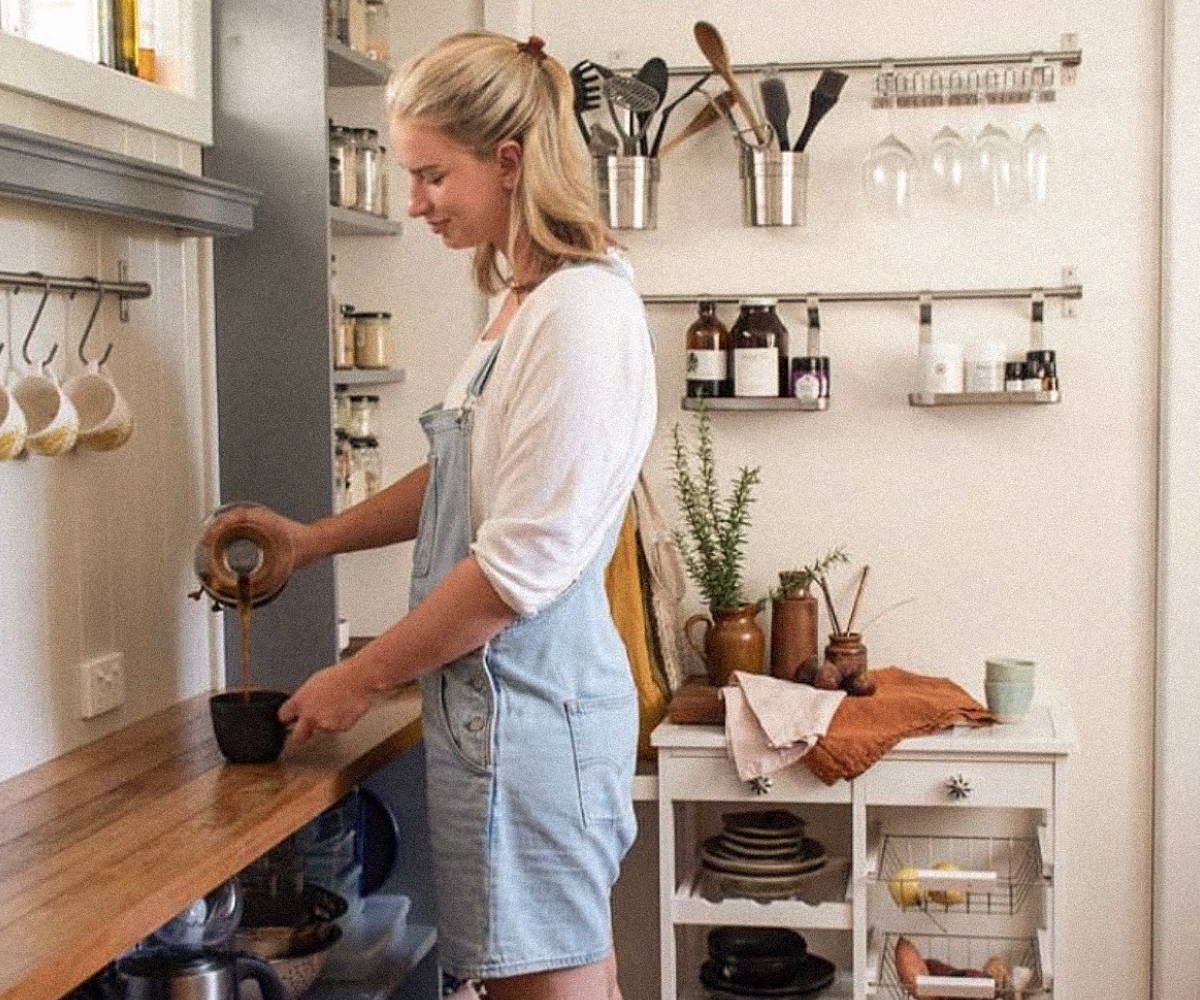 You not only create your own recipes, prepare and cook but also capture your own food photography. Talk us through your creative process?
I love taking photos that are bright, natural and fun. I like to play with colourful linen pieces to create soft textures that accentuate the features of the food. My photos are always captured in natural light. I am still learning and developing my skills in this area but love playing around and creating my own style.
If you had to list 5 pantry essentials, what would they be?
1. Macadamias/cashews - so versatile and easy to make nut butter, milk or cheese
2. Nori sheets - the easiest quick lunch to wrap leftover protein and veggies with
3. Hemp seeds - perfect to add to anything sweet or savoury for an extra hit of nutrition
4. Olive oil - my favourite to drizzle on anything and everything
5. Cacao powder - because i couldn't live without it for my morning drink and after dinner sweets
A visit to the farmer's markets followed by a long hike, some sunshine and an early dinner outside
Margarita! Extra points if it has chilli or coconut
If you could only eat one food for the rest of your life?
GO-TO RESTAURANTS ON THE GOLD COAST?
Restaurant Labart - my favourite place to eat, ever
Stable Coffee and Kitchen - best salads!
Francies Pizzeria - best gluten free pizza bases!


MEAL PREP WITH ZUCCHINI, CASHEW CHEESE AND CHARD LOAF
Gluten and dairy free
This loaf is an easy, nutritious staple to have on hand for an easy midweek snack or meal.
Loaded with fibre, healthy fats and protein this loaf will keep you satisfied for hours. This loaf will last in the fridge airtight for up to 5 days and freeze for up to 3 months. Enjoy on its own or toasted and slathered in butter, ghee, cashew cheese or avocado.
Ingredients:
1 brown onion, finely sliced
1 tbsp olive oil
1 cup cashews
1/2 cup hemp seeds
1 cup water
Juice and zest of 1 lemon
1 tsp dijon mustard
4 free range eggs
1 cup buckwheat flour
2 zucchini, grated
2 cups packed rainbow chard, finely chopped including stalks 1/2 cup parsley
1 tsp sea salt
Cracked pepper
Method:
1. Preheat oven to 180 degrees fan forced
2. In a small frypan heat olive oil over medium heat. Add onion and sauté for 10 minutes, stirring
frequently
3. In a food processor or blender add cashews, hemp seeds, water, lemon juice and zest and
mustard. Blend until smooth then transfer to a mixing bowl.
4. Whisk eggs into the cashew cheese mix then slowly incorporate buckwheat flour until just
mixed. Add zucchini, rainbow chard, sautéed onion, chopped parsley, salt and pepper. Gently mix to combine.
5. Grease and line a loaf tin. Transfer mixture into tin and spread until even. Sprinkle with hemp
seeds, salt and chilli flakes.
6. Bake for 45 minutes or until a skewer comes out clean when inserted in the centre of the loaf.
Allow loaf to cool before slicing.