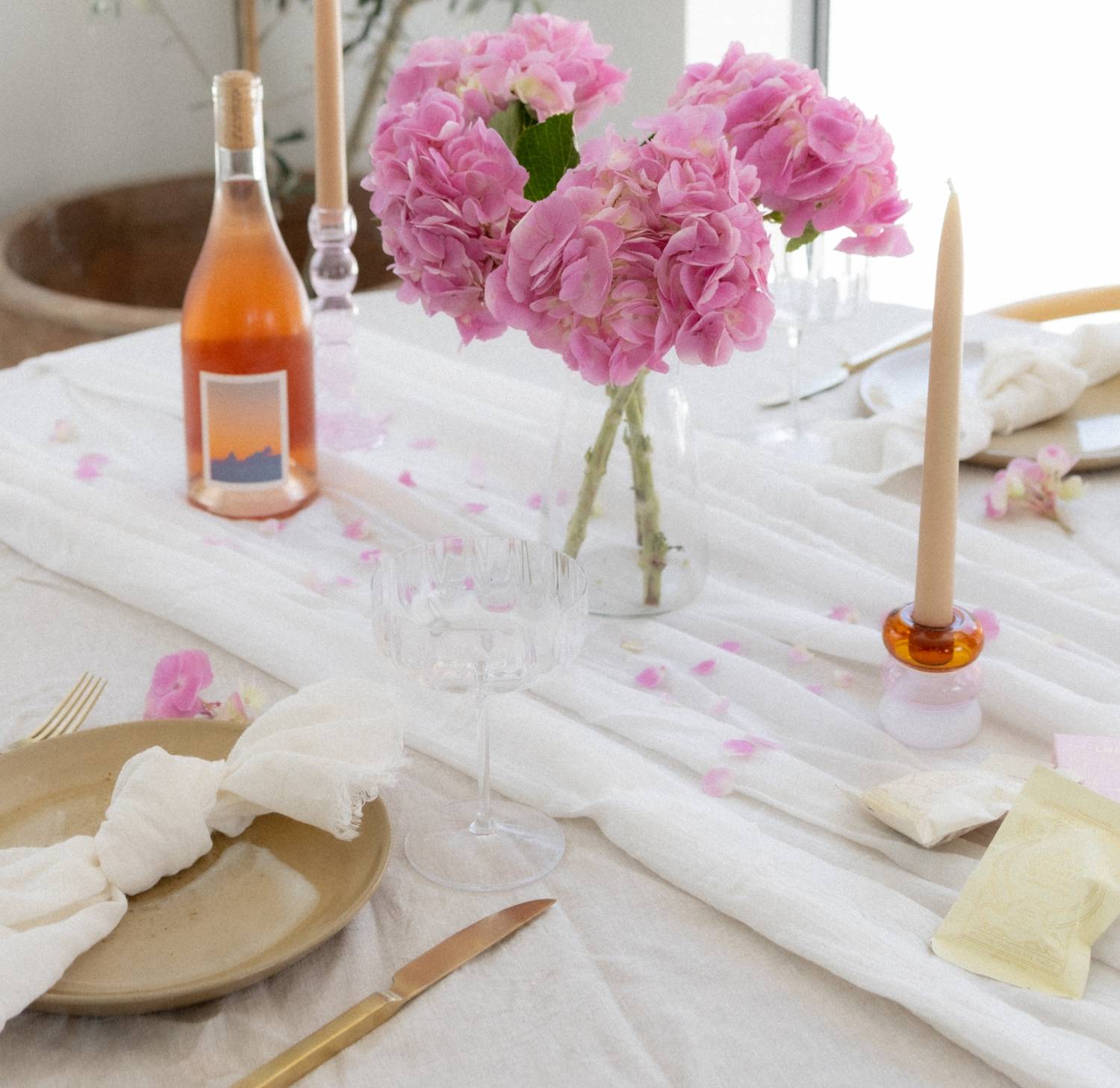 Valentine's Day is just around the corner, so what better excuse to have a sweet and simple date night at home? We teamed up with our friends at The Romantics Styling to help you style a romantic dinner for two. Be sure to send these tips to your special someone (hint hint!)
1. Use your own styling pieces
Make use of styling pieces from home, like glasses, cutlery and plates.
2. Florals and candles are a must
Add a bunch of flowers and some candles to the table to create some height and set the mood. You can also scatter some petals for a touch of romance.
3. Create depth and texture with fabric
Use fabrics like a tablecloth, napkins and any other fabric you have at home, to incorporate texture and add some softness to the table.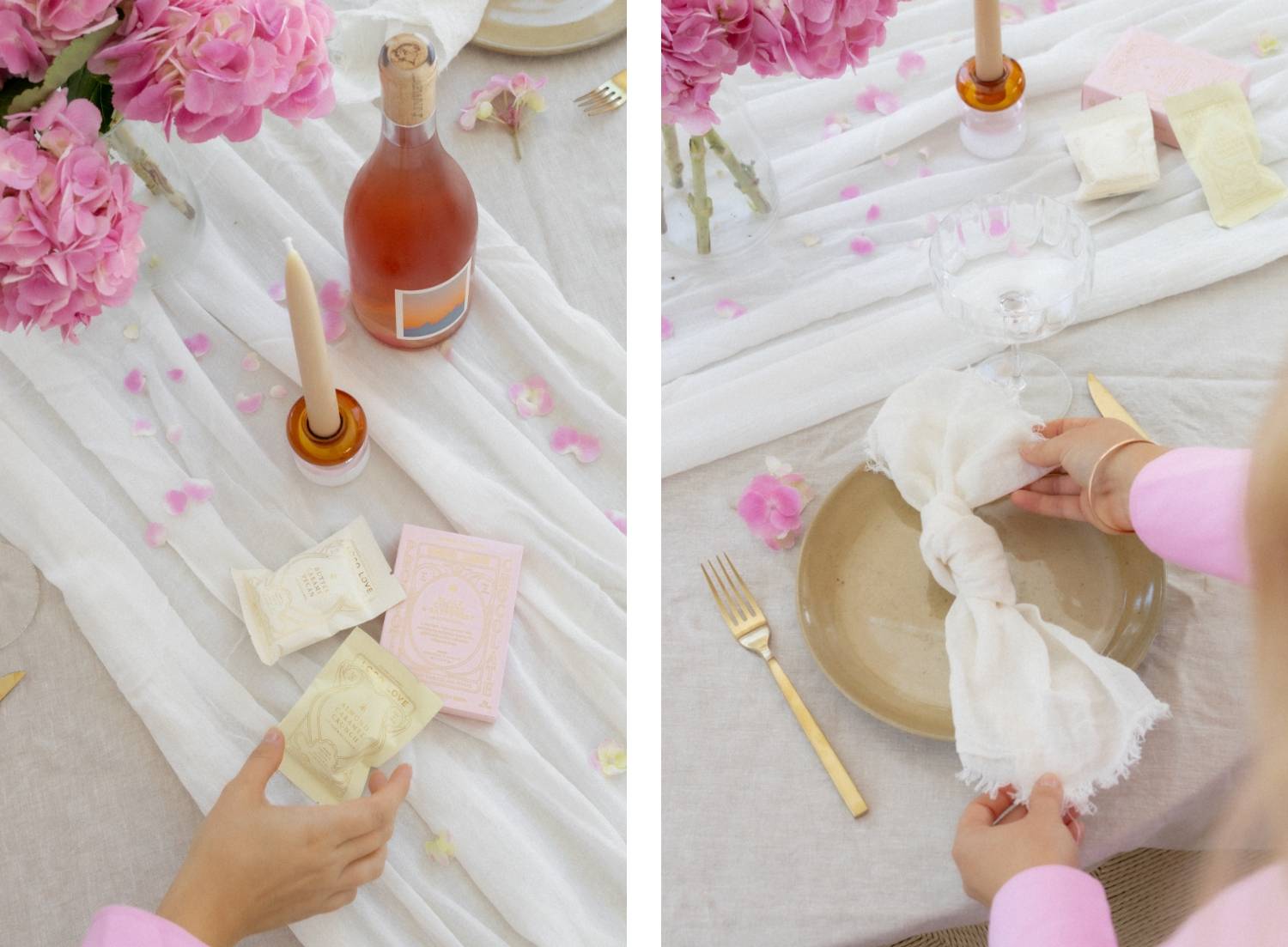 4. Stick to a theme and colour palette
Whether you want to keep things neutral or add a pop of colour, ensure that you choose a theme as this will help you source the correct pieces and tie everything together.
5. Less is more
Your table doesn't have to be full and over styled, if you have a couple of special pieces as the focus, and you add some beautiful fresh flowers, you can keep the other details simple.
SEE MORE FROM THE ROMANTICS:
instagram | @theromanticsweddings