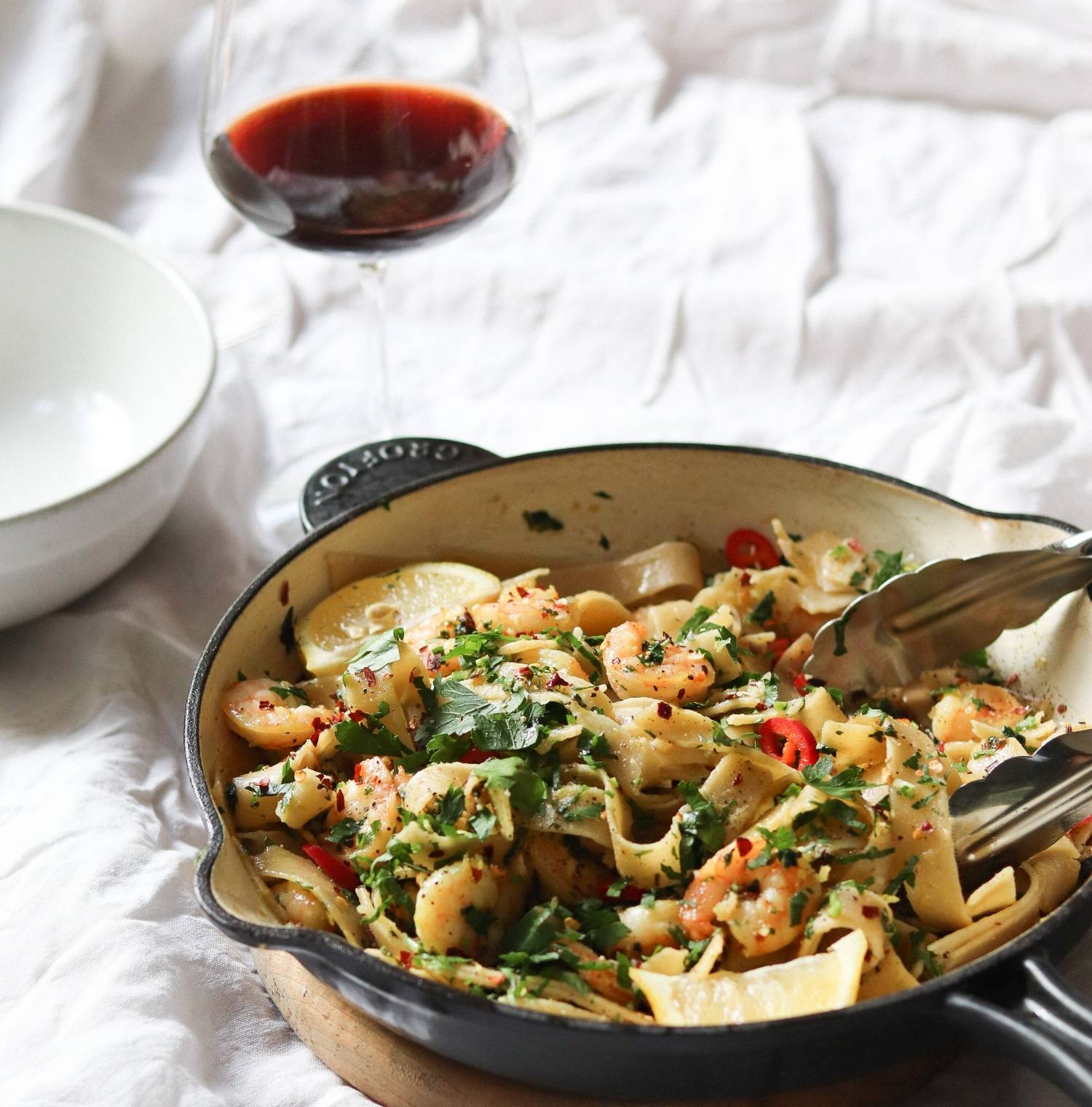 Whether you're cooking for your best friends or a special someone this Valentine's Day you can't go past this Lemon and Chilli Prawn Pasta Recipe by Maddy Trueman. We are drooling…
- 260g peeled green (raw) prawns
- 1/2 cup extra virgin olive oil
- 1/4 cup flat leaf parsley, chopped finely, plus extra to garnish pinch of chilli flakes
- 2 garlic cloves, chopped finely
- zest and juice of two lemons
- 250g tagliatelle, spaghetti, or pasta of your choice
- salt and pepper
- fresh chilli, to garnish
1. Add prawns, olive oil, parsley, chilli, garlic and lemon zest to a small bowl. Mix to combine and set aside to marinate at room temperature for 15 minutes.
2. Bring a large pot of salted water to a rapid boil. Cook pasta as per packet instructions. Reserve 1/4 cup pasta water when draining.
3. Meanwhile, heat a large cast iron pan over high heat. Add prawns, tossing for 3-5 minutes or until cooked. Add pasta water and stir until smooth. Add cooked pasta and use tongs to evenly mix. Add lemon juice, salt and pepper, to taste.
4. Garnish with parsley and fresh chilli. Divide between bowls or serve in pan. Enjoy!