What better way to celebrate International Women's Day than to shine the spotlight on the inspiring women behind the brands of Prae? Majority of our labels were created by talented women, many of whom are also mothers, juggling raising little one's with running successful brands, paving the way for women in business. Find out what inspired their journey and how they've overcome the obstacles along the way...


Thanks so much for taking the time to chat with us! Can you tell us about you and your family?
My absolute pleasure! My family, what a beautiful, crazy bunch we are. My partner Kurt and I have been together for 15 years this year and welcomed our son, Van, in March, 2019, and our daughter, Taji, in November, 2021. We also have a wildly caring yet anxious staffy named Boo who completes our family. 
What was the inspiration and motivation behind starting Fade?
After losing my mother-in-law in 2017, it really shifted our perception of what living life means and what is important to us. During my maternity leave with Van, we decided to build the foundations of FADE - I was living in activewear and we noticed a gap in the market for minimal designed pieces that transitioned from workout to everyday wear. At the time, I was navigating my new role as a mother which heavily shifted the type of woman I was becoming. I feel like our late 20s, early 30s is such a pivotal moment in our lives. As women, we are becoming more confident in who we are, how the world perceives us and taking control of what we want. I really wanted to incorporate this into the brand and provide women with pieces that are blank canvas that they could build into their wardrobes and express themselves through their own unique style.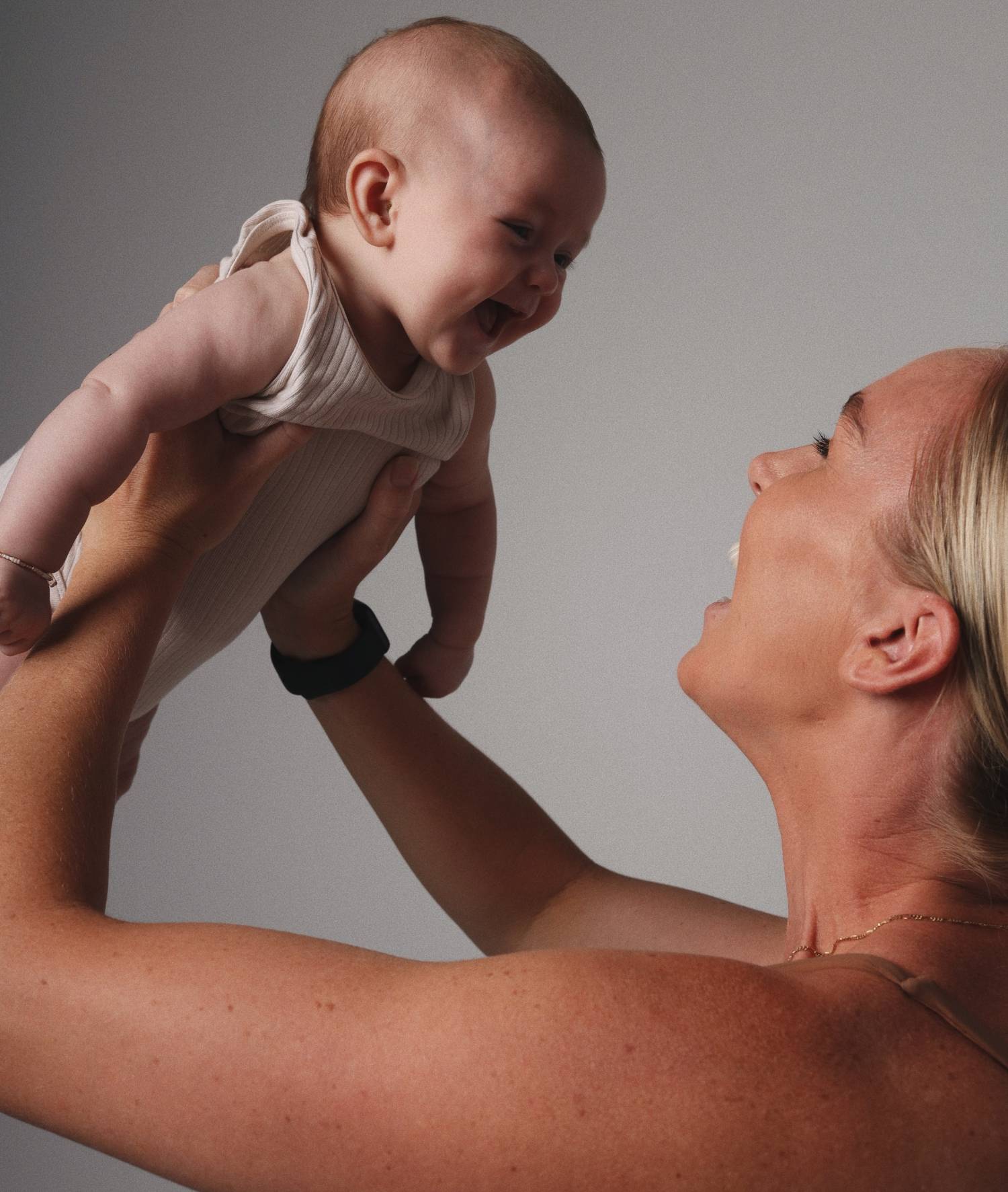 Can you tell us a time where you felt most empowered as a woman?
Giving birth to my daughter. The second time around is just so different to your first. I was more educated on the phases of birth and took the time to really understand what my body would be going through. I became so much more confident in the process. I gave birth to her naturally in the water and felt every inch of it and just thought, wow, how incredible is it that we get to create and birth another human from our bodies. I have never felt more empowered. 


What's a challenge that you've had to overcome and how have you learnt from this?
Overcoming imposter syndrome and fear of running a small business. In the early stages, I fell into a trap of questioning everything. Fear ran through me - are our products good enough? Why should I have an activewear brand? It's not like I'm super fit… Is our brand purpose strong enough? I was seeing other brands doing incredible things that we're not at the stage of doing. However, I have learnt that if we stay in our own lane, stay true to who we are and forget the head noise, that you can definitely create something incredible regardless of experience. Everything is learnt by doing. If you're feeling uncomfortable, it's a good thing - you are learning and evolving.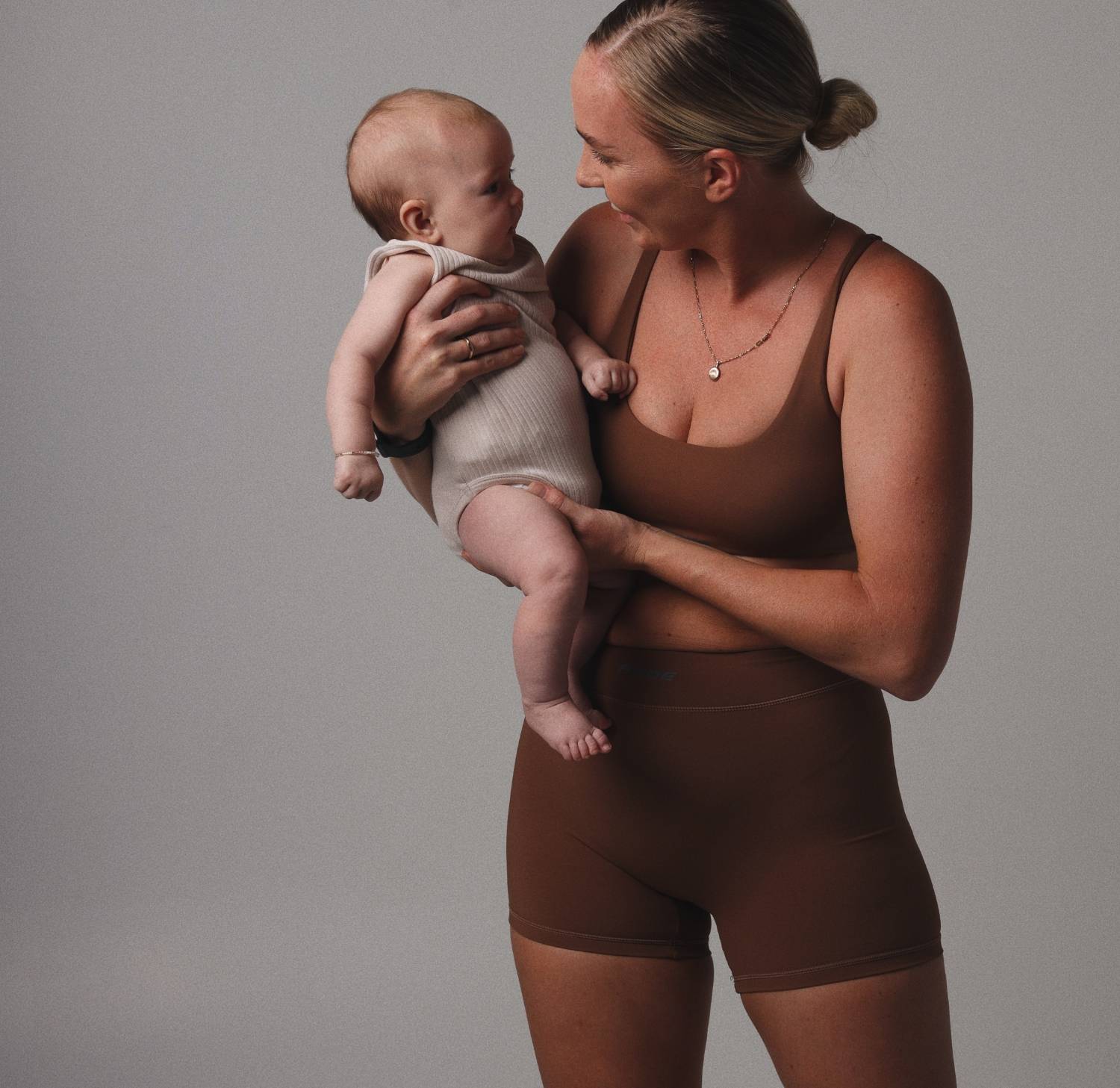 Do you have any words of advice for fellow mothers and business owners?
Find your own balance and trust your gut instincts. Running a business is hard, being a mother is hard. Find the time to be present with both - you absolutely can. If your business needs to take a backseat while you're navigating your role as a mother, that's so fine. If your partner needs to take the kids while you get the work done, do it. Don't judge yourself too hard and as we say, fade the weight of other people's judgements and expectations. 
SEE MORE FROM KALLIE AND FADE WOMEN
instagram | @kalliehunter | @fade_women