What better way to celebrate International Women's Day than to shine the spotlight on the inspiring women behind the brands of Prae? Majority of our labels were created by talented women, many of whom are also mothers, juggling raising little one's with running successful brands, paving the way for women in business. Find out what inspired their journey and how they've overcome the obstacles along the way...


Thanks so much for taking the time to chat with us! Can you tell us about you and your family?


We are truly thrilled to be part of the Prae Community! I am the sole owner and founder of Pinky & Kamal. I live in the eastern suburbs of Melbourne, but am about to move up north (I finally convinced my fiancé) with our 18 month old boy, Bobby Blue, and our dog, Bear. I have grown up a very active person, with my parents putting me through a large array of sports. I always had a big appreciation for moving my body as it was deeply ingrained in me from a very young age (very grateful for this). In my early 20's whilst travelling through India, I fell in deep love with Yoga, and so my yoga journey began, which led me into teaching yoga and expanding my awareness on my mental and physical health.
What was the inspiration and motivation behind starting Pinky and Kamal?
I have a background in fashion design, and adore all things design. This was another strong aspect that was ingrained in me from a young age, with my Nonna and her sisters as seamstresses and dressmakers, I have fond memories of putting on fashion shows and twirling around in the many pieces of fabric, lace and embellishments at her house.
I created the brand nearly 7 years ago and my vision was to create unisex yoga wear that was made out of sustainable natural fabrics, such as Bamboo and organic cotton, that was also functional and worked with you as you moved your body.
As the years went on the brand evolved and we were able to get to know the market, and what our customers loved. We are inspired to create active and leisure wear that is fashion forward and stylish in design. We want you to feel like you can wear your PK threads for your movement activities, but also feel inspired to team it with your favourite pair of jeans too. We have so many women wearing the crops out casually which we LOVE.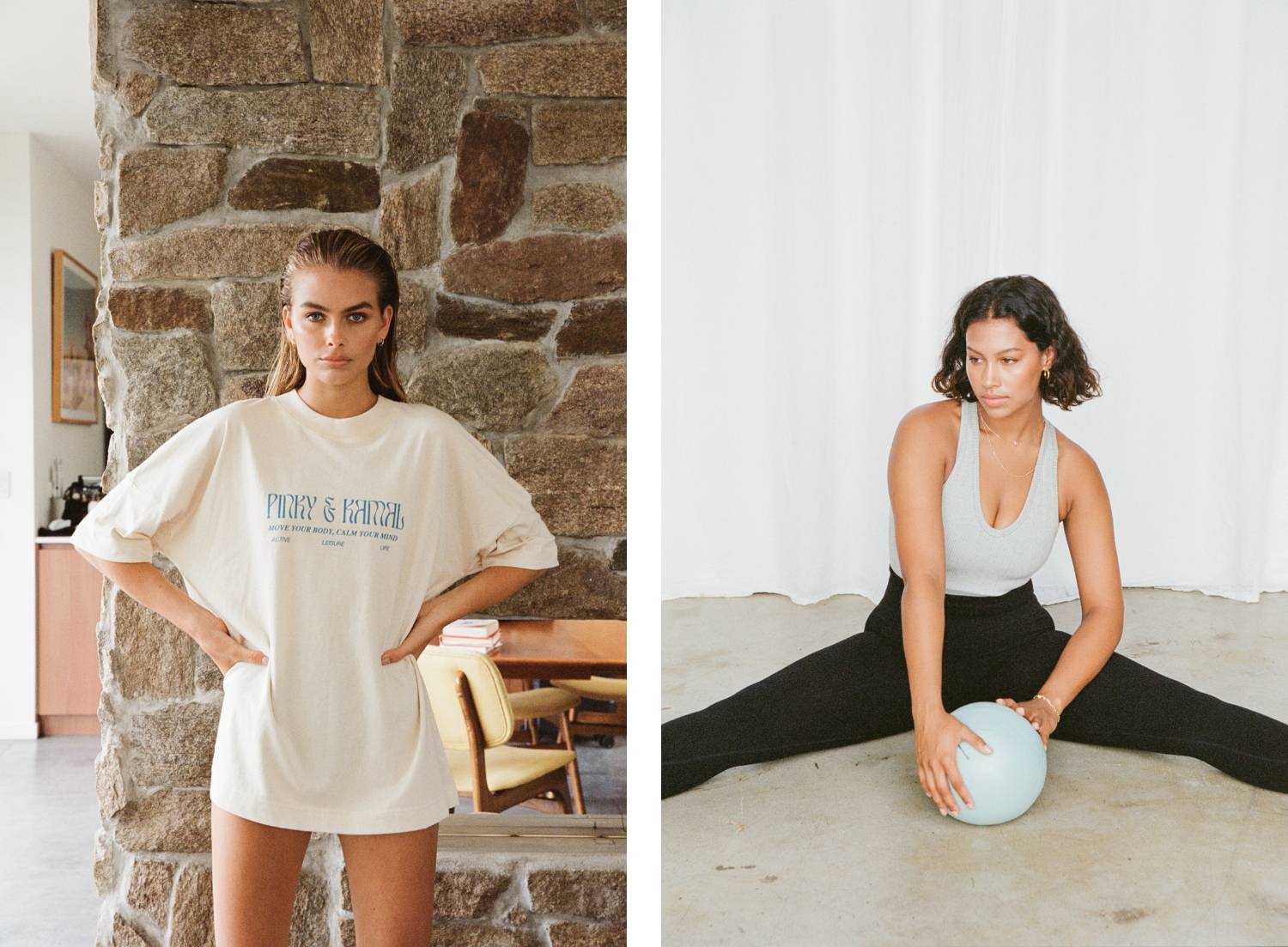 Can you tell us a time where you felt most empowered as a woman?
If I am honest, it is probably right now. This time in my life. Creating a brand is not the easiest route, and it has challenged, tested and broken me more times than I could count. But seeing my brand grow and start to really flourish is so empowering to me. I am grateful beyond words for all the lessons I have learnt along the way, and that inspires me to keep striving and moving forward.

What's a challenge that you've had to overcome and how have you learnt from this?
This plays on what I have written above! If I could list 100+ I would. But you would probably stop reading. Ha!
The top challenges for me so far in my business have been:
- My mindset - overcoming the barriers and blocks that were stopping me from moving forward. Once I started to acknowledge and work with those, breakthroughs started to happen.
- Keeping it Sustainable - This is something that has not always been the easiest way to create clothing. At Pinky & Kamal we aim to create using sustainably minded fabrics. I believe that 'everything is figureoutable' like Marie Forleo says, and this has been the case with our sustainable fabrics journey. We have had many moments where the choice of using sustainable fabrics has gotten us into situations where we have had to think on our toes and find other ways to work around the roadblock that has come up. We are on a mission to continue our sustainability journey, and as we grow we will keep this close to our heart.
- Taking time to smell the roses + enjoy the journey - This is something that many of us struggle with, when we want to be at the destination as soon as we start. All good things take time, and trying to find ways to be ok with that is important. I am still practising this every day and I think it is probably going to be an ongoing thing for me. But a nice reminder.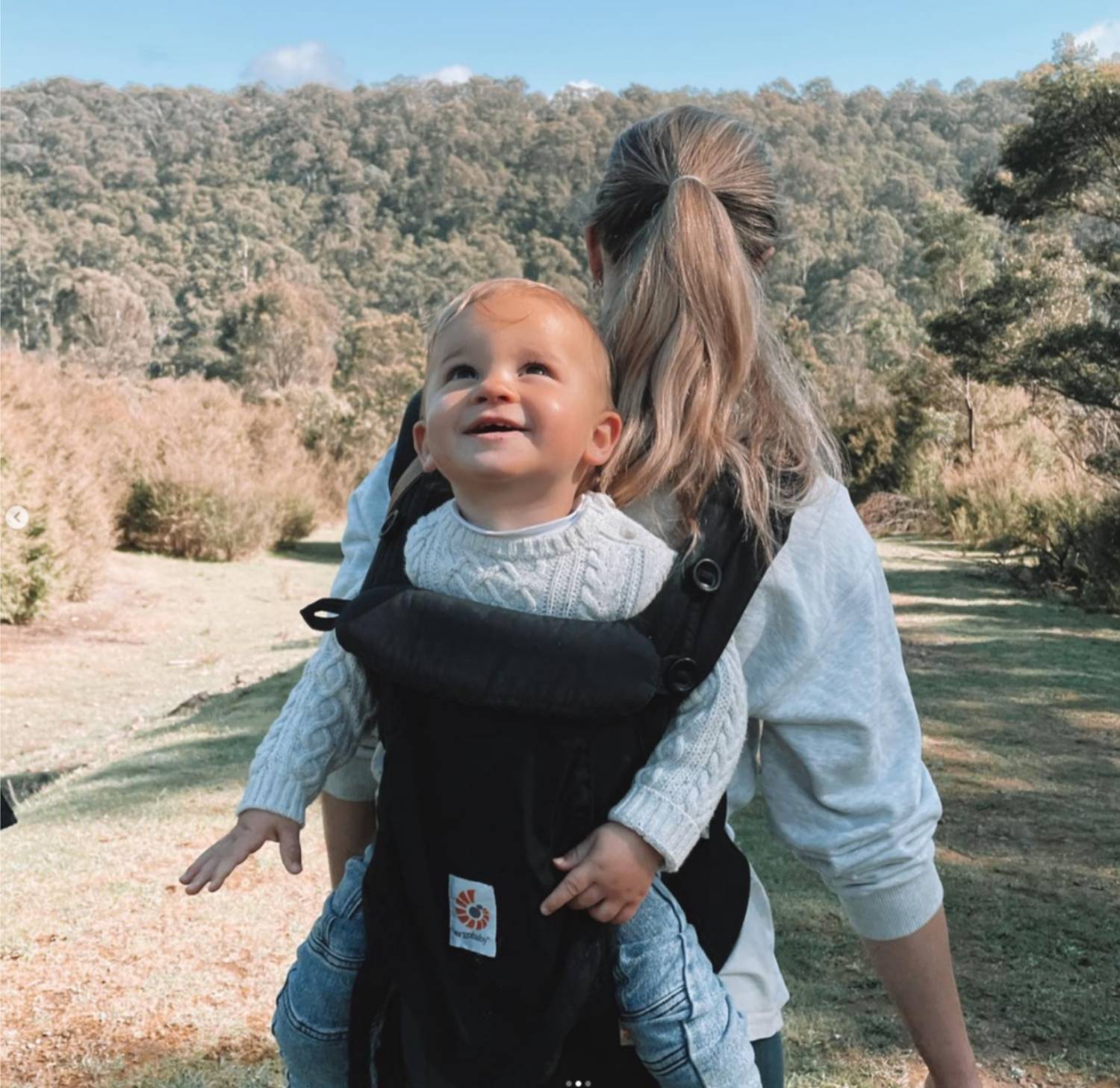 Do you have any words of advice for fellow mothers and business owners?

Having a bub and having a business (my other baby) is FULL ON, but a great challenge.
1. Mediate - this is so important to take time to be still and silent and let things process. I used to struggle with meditation and always feel that I could not do it properly or get into it. If anyone is the same, Transcendental meditation (TM) or Vedic Meditation is absolutely amazing at teaching you to meditate.
2. Be present with your kid - put the phone down and really be with them.
SEE MORE FROM NATALIE AND PINKY & KAMAL
instagram | @nataliecarusi | @pinkyandkamal