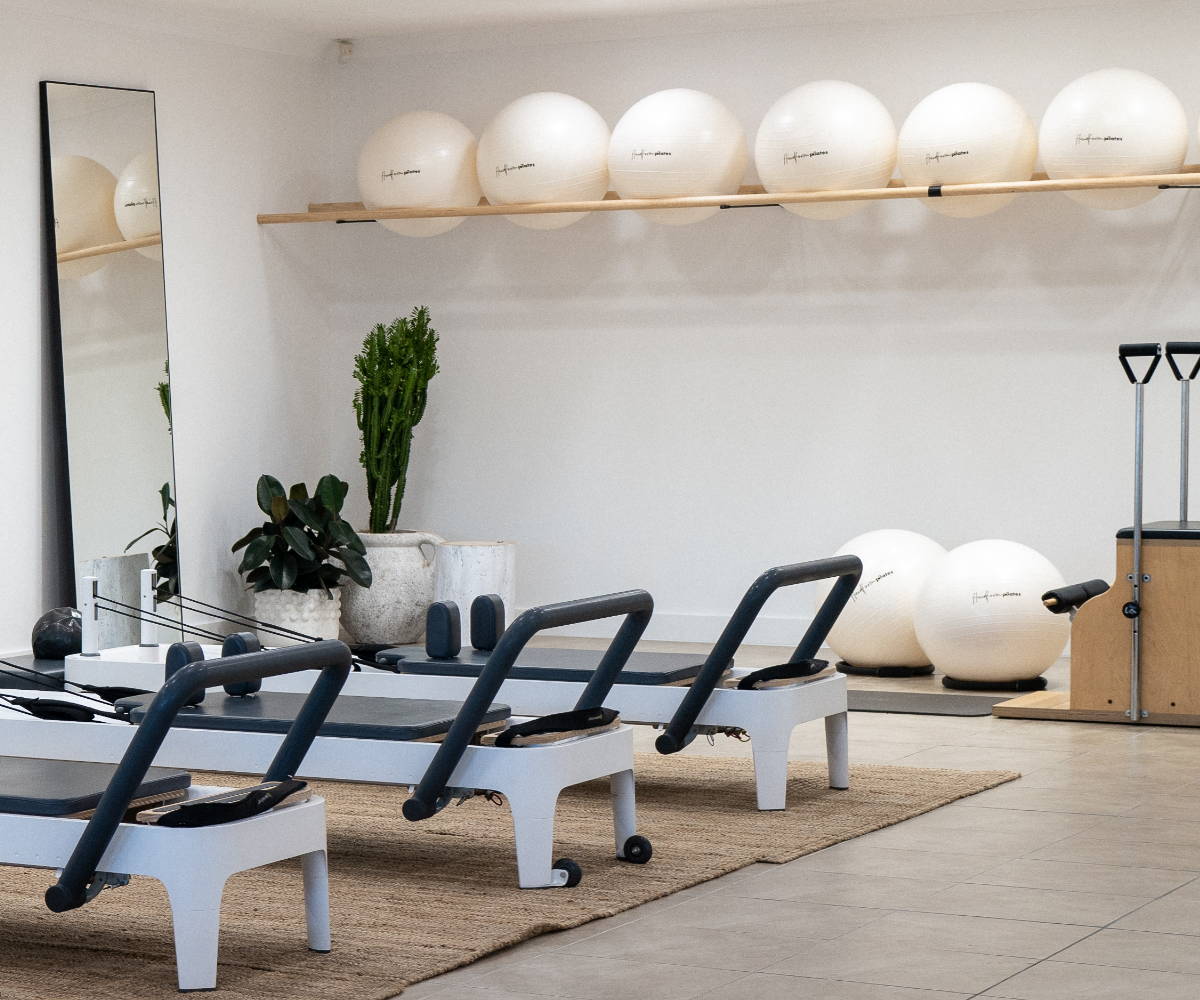 We were lucky enough to be invited to the brand new Fluidform studio in Byron Bay for a private class. Located in the heart of Byron, the studio is super spacious, and airy and bright. Our trainer, Kate, took us through a 45-minute mat class and boy did we feel the burn and shakes! Kate was extremely professional and always ensured that our form was correct. We can't wait to go back and try another class!
Grab your girlfriends and go for a morning class, then head across the road to Sundays Sustainable Bakery for a coffee and a treat - they have the most delicious selection of cakes, pastries and scones, the hardest part is choosing just one...
Fluidform is led by founder and principal instructor Kirsten King, a passionate advocate for the functional and aesthetic benefits that Pilates can bring to the human form.
Since founding Fluidform in 2012, Kirsten's name has become synonymous with a coaching style that is warm, supportive and encouraging. Combining highly personalised programming with in-depth technical knowledge, Kirsten offers a modern approach to Pilates that is engaging and enjoyable.
If you can't make it to a Fluidform studio, they also offer an amazing program that you can do anywhere, anytime - Fluidform At Home.
About "MINDFUL MOVEMENT" A curated list of songs to move to with intention.  
The workout you can take with you, wherever you are. Pilates instructor, Chelsea Forbes takes us through a spicy 20-minute...
Start your day with this spicy inner thigh & ab workout with pilates intructor, Jennie Söderlind. This workout is only...