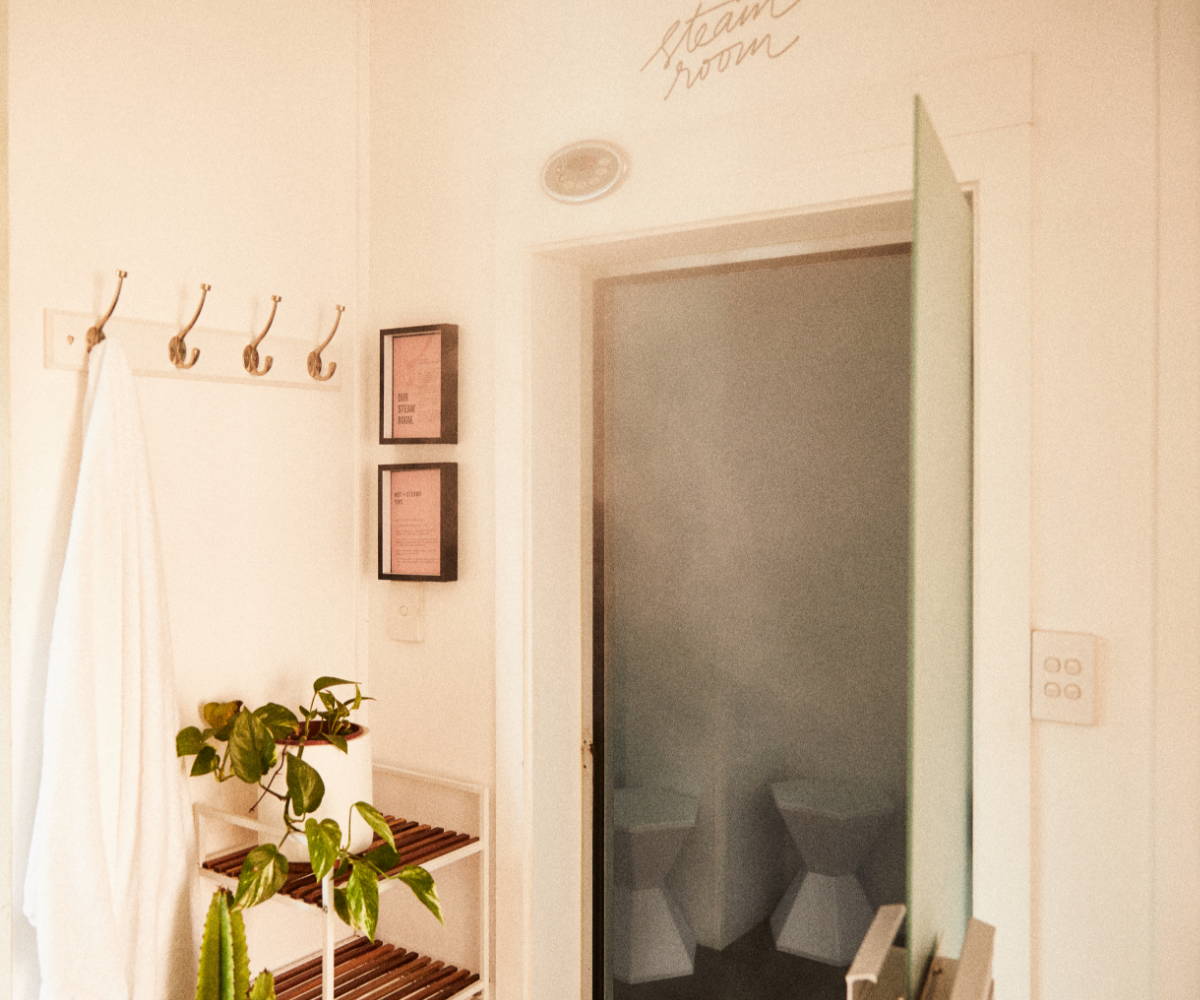 Complete with two hydrotherapy spas, a magnesium plunge pool that demands an Instagram photo and a sundeck and lounge area to relax and unwind post-treatment, Greenhouse the Bathhouse is not only of our favourite local self-care spots, it's also a great place to spend some quality time with your girlfriends. Perfect for when you're in need of a little TLC, or for events like hen's parties or birthdays, it's the sweetest little bathhouse you'll ever visit.
We love treating ourselves to the Luxe Soak Session - a 90-minute soak and botanical lunch and drinks package. This gives you access to all of their facilities, followed by a plant-based lunch catered by Greenhouse Canteen.
Greenhouse the Bathhouse is a modern styled Australian boutique bathhouse and unisex communal rejuvenation space offering 90 minute Soak Sessions where guests rotate through the shared facilities at their own pace. The space offers access to two hydrotherapy spas, a custom built wet steam room, a traditional red cedar sauna, the magnesium plunge pool, sundeck and lounge area.
Guests can choose to upgrade their sessions with customised add ons or treat themselves that little bit further with an intuitive massage from an experienced therapist.
Their space is a shared experience with up to ten people in Soak Sessions at a time. They advise that you switch off your phone, mind, judgement and worry, and immerse yourself in their little piece of hidden paradise.
  About "ROMANTICIZE YOUR LIFE" Celebrate the simple things, practice mindfulness and channel your main character energy with our favourite...
"CHRISTMAS SPIRIT" As Christmas lovers here at prae you can count on us to bring you our annual festive playlist...
The workout you can take with you, wherever you are. Pilates instructor, Chelsea Forbes takes us through a spicy 20-minute...
Start your day with this spicy inner thigh & ab workout with pilates intructor, Jennie Söderlind. This workout is only...