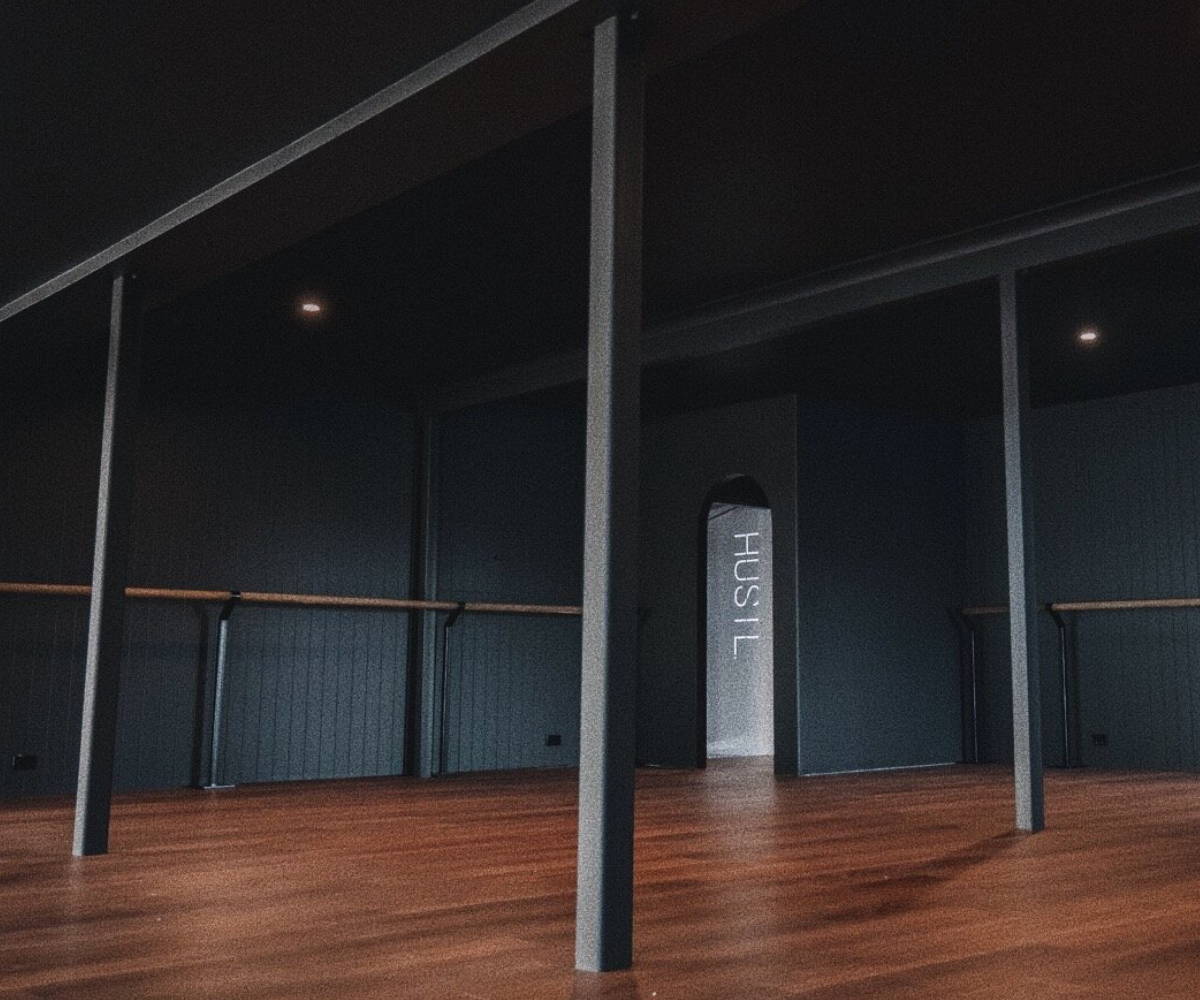 Once you do a workout at Hustl. you'll realise why they say it's a different kind of sweat. The perfect mix of pilates and circuit training, Hustl. gives you the best of both worlds - a hard, sweaty workout, and a good stretch and burn. We also dare you to find a studio with better aesthetics - from the sleek black walls, to the oh-so flattering dim lighting, and not to mention the incredible view from the Gold Coast Studio, Hustl. has it all. If you can't make it to a studio, Hustl. also have an amazing online platform with plenty of classes for you to try at home.
We love both the Pace and Form classes - Pace is a 45 minute circuit class which fuses progressive pilates with resistance based cardio and equipment based aesthetic training, whilst Form is a 45 minute low intensity, but high energy class that
combines Barre and Mat pilates for shaping and toning.
We don't do normal. Hustl. combines progressive pilates with resistance based cardio & equipment based aesthetic circuit training in an efficient, effective & results focused class format. A basic concept. A black and white approach. A space based on physical principles and personal strength goals. A studio that combines the functional benefits of Pilates, Strength and Aesthetic Circuit Training. Hustl. is a boutique space with transparent intentions.
About "BASKING IN GOLDEN RAYS." Your Summer soundtrack for salty days beach hopping, lounging poolside sipping margaritas and warm nights...
About "AUTUMN AFTERNOONS" Whether you're spending your afternoon taking up a new hobby or going for a long stroll while...
One of Every Body's Bootiful newest, and most vibin', high energy classes. You'll be moving through a 30-minute series of...
Experience Charlotte from Self Love London's 10-minute Embodying Gratitude Masterclass which is designed to transform the way you feel about...