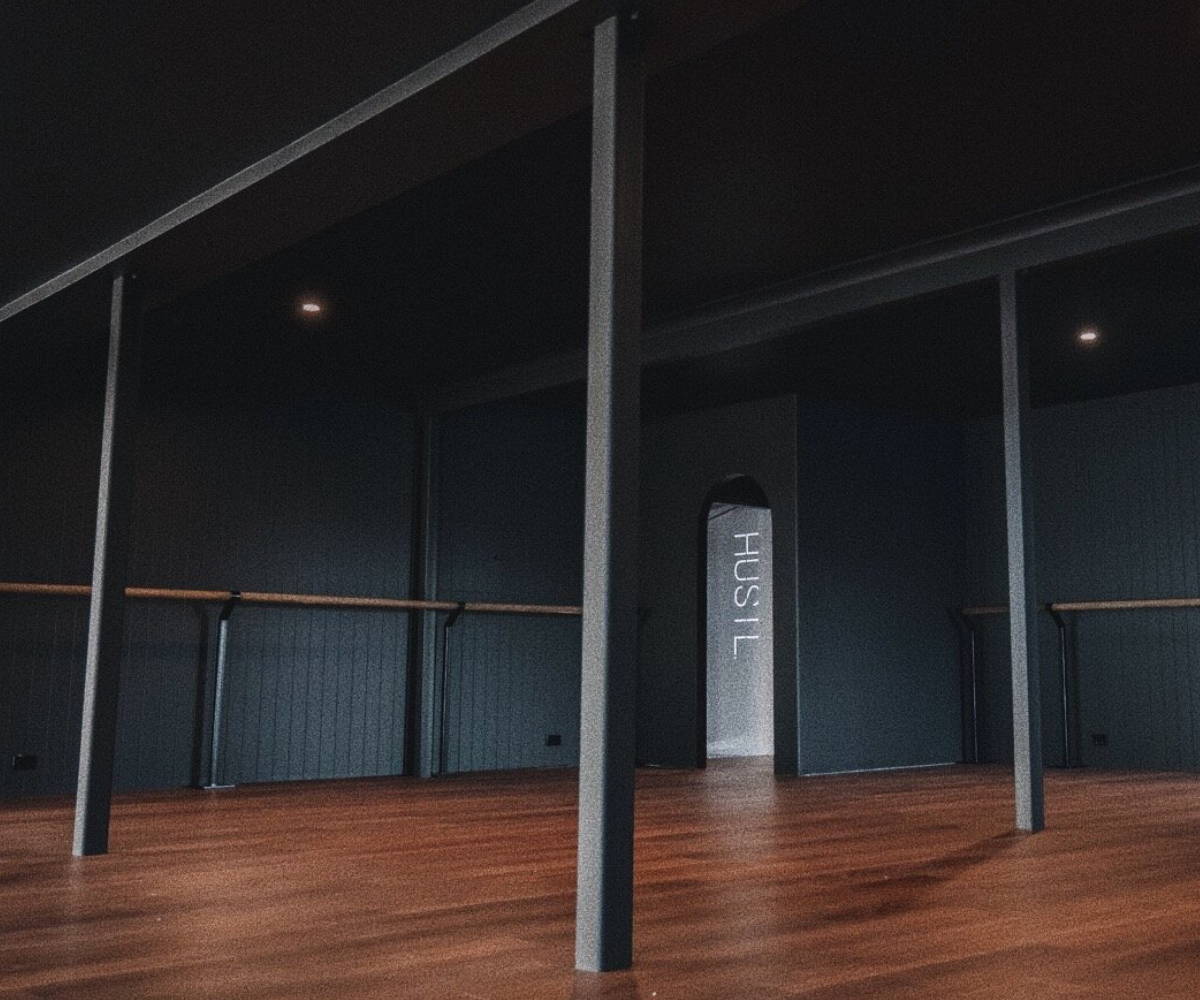 Once you do a workout at Hustl. you'll realise why they say it's a different kind of sweat. The perfect mix of pilates and circuit training, Hustl. gives you the best of both worlds - a hard, sweaty workout, and a good stretch and burn. We also dare you to find a studio with better aesthetics - from the sleek black walls, to the oh-so flattering dim lighting, and not to mention the incredible view from the Gold Coast Studio, Hustl. has it all. If you can't make it to a studio, Hustl. also have an amazing online platform with plenty of classes for you to try at home.
We love both the Pace and Form classes - Pace is a 45 minute circuit class which fuses progressive pilates with resistance based cardio and equipment based aesthetic training, whilst Form is a 45 minute low intensity, but high energy class that
combines Barre and Mat pilates for shaping and toning.
We don't do normal. Hustl. combines progressive pilates with resistance based cardio & equipment based aesthetic circuit training in an efficient, effective & results focused class format. A basic concept. A black and white approach. A space based on physical principles and personal strength goals. A studio that combines the functional benefits of Pilates, Strength and Aesthetic Circuit Training. Hustl. is a boutique space with transparent intentions.
"Spring Clean."It's time to wipe that slate clean, quite literally. Refresh, renew and restore your space with a little help...
"In the Kitchen."A mellow playlist for those slow Sunday starts, cooking pancakes while the coffee brews, or mid-week catch-ups with...
Beautiful Mother-to-be & pilates instructor, Georgie Elgey guides us through a 25-minute, prenatal pilates workout. Targeting the core, glutes +...
Laura from Peaches Pilates guides us through a pilates mat session targeting your full body. For our Mother's to be,...
---