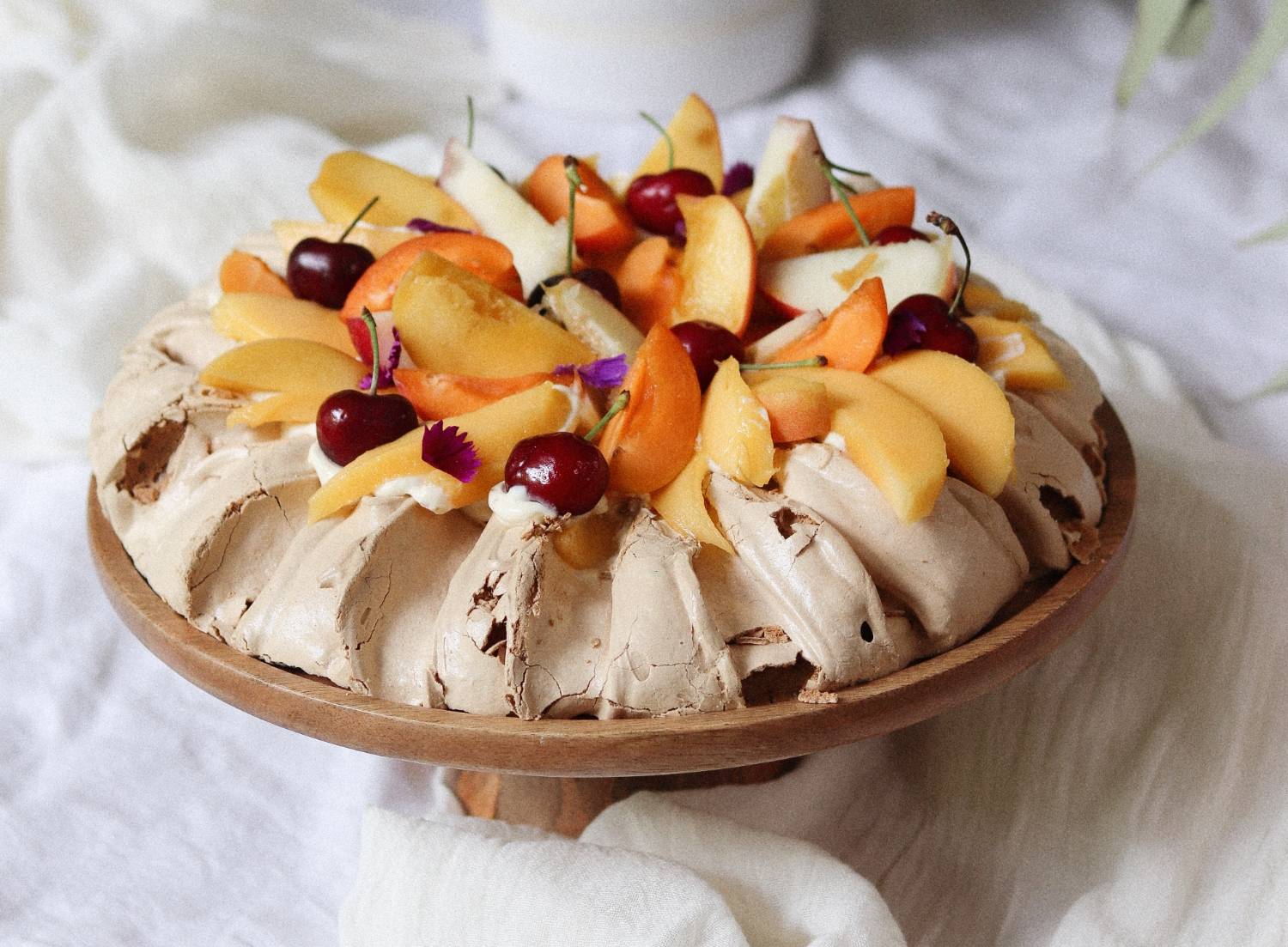 Nothing says Christmas quite like a pavlova topped with creamy creme fraiche goodness and in-season stone fruit. Find out how to create this divine dessert by Maddy Trueman along with her top tips for getting your pav just right.
Meringue


- 6 egg whites, at room temperature Pinch of salt
- 1 1/4 cup caster sugar
- 1/4 cup coconut sugar
- 3 tsp corn flour
- 1 tsp apple cider vinegar
Toppings


- 250g creme fraiche
- 1 tsp vanilla bean paste
- Assorted summer fruits, sliced (peaches, nectarines, apricots, mango, cherry) Edible flowers (optional)
1. Preheat oven to 150 degrees, fan forced. Draw a 20cm circle on a piece of baking paper, flip and use it to line a baking tray.
2. Combine caster sugar and coconut sugar in a small bowl.
3. Add egg whites and a pinch of salt to a stand mixer with the whisk attachment. Whisk at a medium speed until soft peaks form. Slowly add the sugar, one tablespoon at a time, dissolving between each addition, this will take approx 10 minutes. Once incorporated and the mixture is thick and glossy, increase speed and add corn flour and apple cider vinegar. Continue to whisk for another 5 minutes or until stiff peaks form.
4. Spoon the mixture onto baking paper to fill the circle. Spread to fill the circle then use a palette knife to drag the sides of the meringue upwards.
5. Place pavlova in the oven and reduce the temperature to 100 degrees. Bake for 1 hour 45 minutes, or until crisp and dry. Turn off oven and cool meringue in the oven with the door slightly ajar for 6 hours or overnight.
6. Once ready to serve, mix together the creme fraiche and vanilla bean paste. Gently spoon into the centre of of the pavlova. Top with sliced fruit and edible flowers. Enjoy!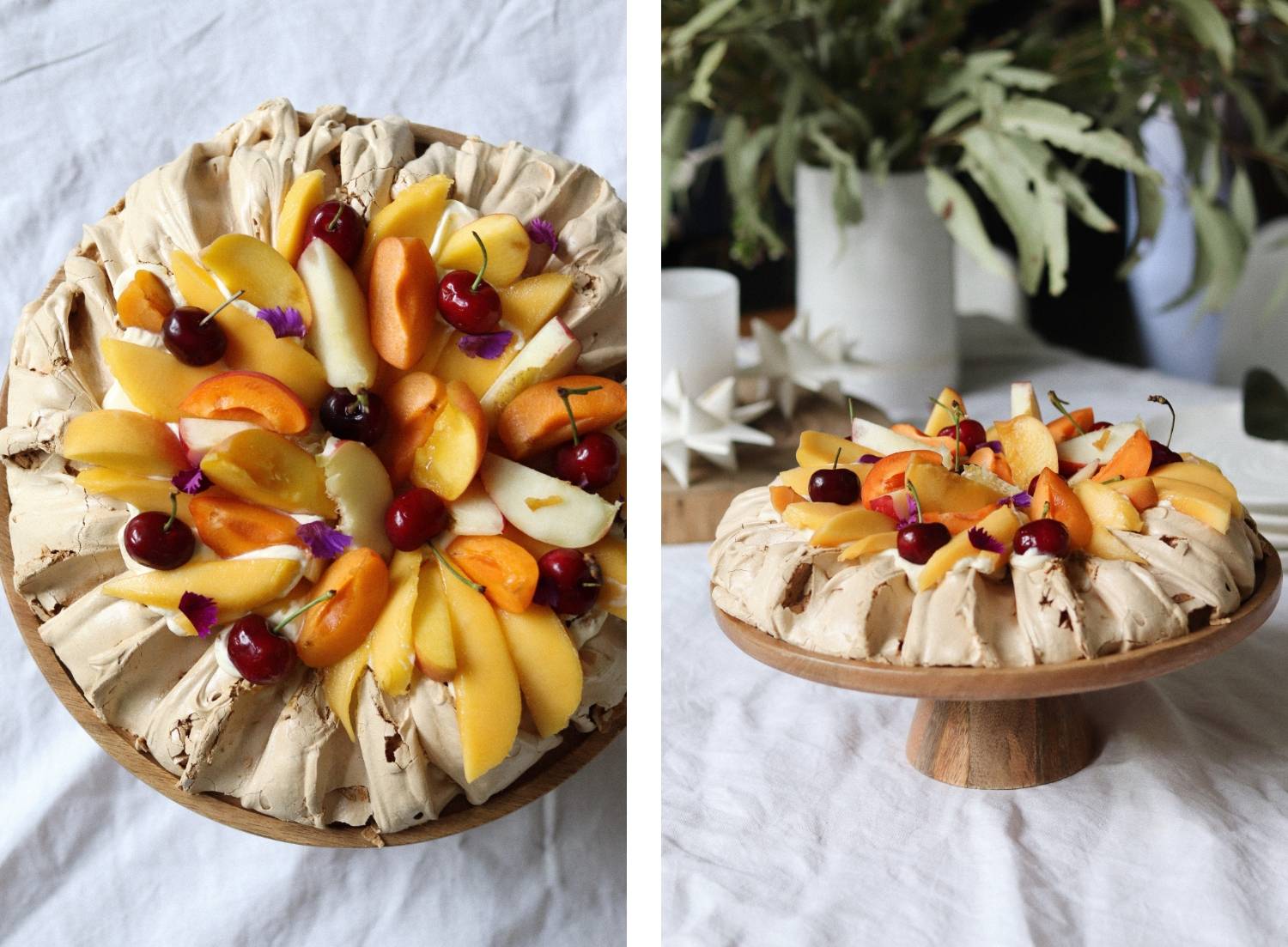 Tips for the Perfect Pavlova:
~ Make sure all of your utensils are clean and dry.
~ Only use egg whites at room temperature
~ Don't rush the sugar incorporation, this will lead to a grainy meringue.
~ Don't be tempted to whip egg whites at high speed, over whipped egg whites may lead your pavlova to crack.
~ The secret to a good meringue is drying the meringue after cooking. Make sure you leave the meringue to fully dry out after it is finished in the oven.