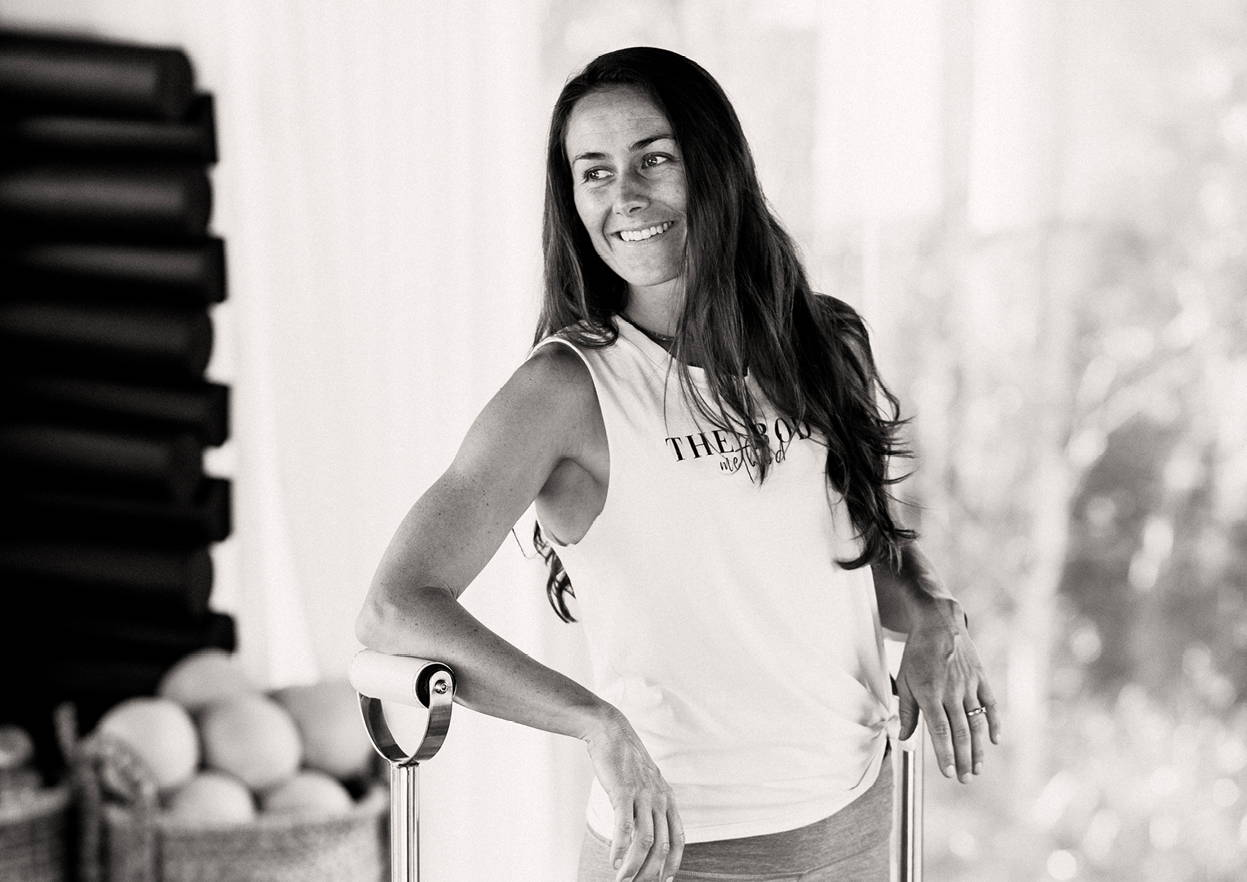 Located in our very own Cornerstone, The Body Method brings together functional, mindful and meaningful movement within their warmly lit studio where classes are small and intimate - because above all, they care about your form and technique most. We caught up with Sarah, owner & director of TBM (and also neighbour to Prae headquarters) to chat about all things pilates, and how she carved her own career path in the wellness industry off the back of an injury endured from a young age. Along the way we dive deeper into areas such as motivation, mental health and discover the new way of exercising through TBM On Demand! Please sit down, relax and get to know Sarah with us.

Thank you for catching up with us, the last few months have been extremely testing having to adapt to isolation, how have you been?
It has been a bit of a roller coaster ride, as I am sure many can relate too, but I'm hanging in there, albeit sometimes with a stronger grip than other times.
What would be your advice to anyone finding it difficult mentally during this period? What have been some practices that you have implemented into your daily routine?
I think the main thing we have to remember is we are all in this together, and what I mean by that, is sometimes it's comforting to know that everyone is going through the same roller coaster of emotions you are. That you aren't alone. And that it's ok to have bad days. There is a lot of collective grief, stress, anxiety, and uncertainty, so that even if you think you are going ok or that you personally don't have anything to be stressing about, societally there is a lot of energy circling around us.For me, my world has actually been busier than ever - I keep waiting till I get my iso-holiday lol- so I have been struggling to keep my personal time carved out. But thankfully I have a crazy supportive partner who is constantly reminding me to take little breaks for "me time". Whether it's to go for a run, do some yoga, go for a surf, take a walk on the beach, do a mini-meditation, read a book, or take a nap; I try to make sure I get at least an hour break throughout the day to forget about the rest of the world and just give my brain a rest.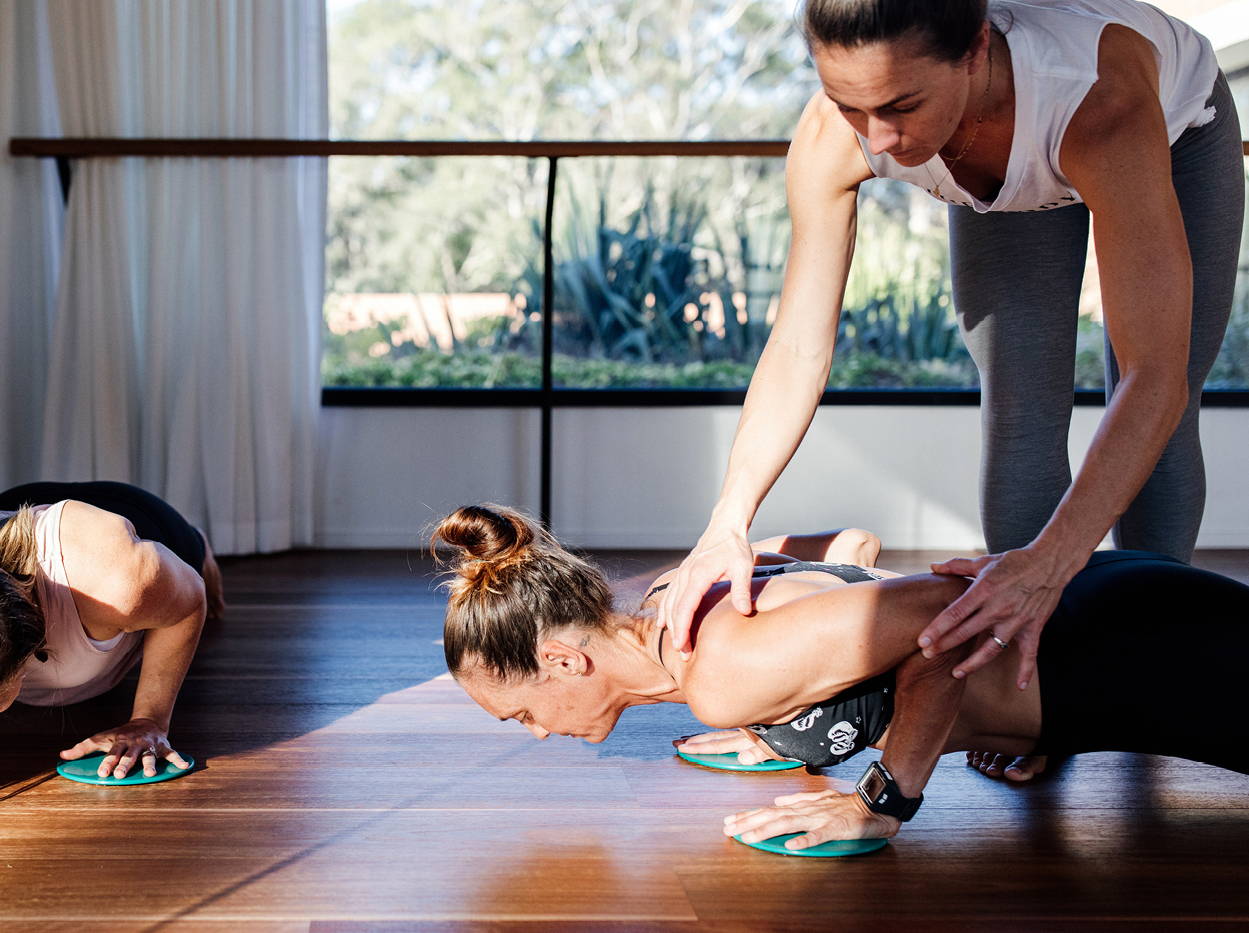 We would love to know more about your path before The Body Method, where did your passionfor health and wellbeing start, and what made you decide to become an educator?
I have always been active; sitting still just isn't part of who I am. From the time I was a little kid when I tried gymnastics, dance, soccer, to all through primary school where I played softball and swam competitively, to high school where I played all 3 sports- water polo, snow skiing, & swimming for 3 ¾ of the 4 years. But it was my strong will and loose joints that ended me up on the path to Pilates & Yoga. I started swimming year-round at age 10 and by age 11 my shoulder pain started. I just ignored it and kept swimming until I got to my first year of water polo - looking back now, I can see that it was my throwing of the ball in water polo combined with swimming twice a day that did my shoulders in. From ages 14 to 17, I could only swim with my arms for about 200 yards out of the 7,000 yard workout- which included kicking while dragging a 5-gallon paint bucket, being attached to a bungee cord at one end of the pool and having to kick against it, as well as kicking lap after lap after lap as hard as I could with mini fins on. Eventually, my shoulder pain got so bad that I couldn't pick the cereal box off the top shelf at home, and I started to think " why am I doing this?" I realised that my dreams of being an Olympian were simply impossible, and to be honest, straight delusional. So I decided not to swim my last year in high school and focused on snow skiing instead.
After high school, I attended university at University California San Diego to study International Studies/Human Rights and Comparative Religion, and while I was there I continued to ski competitively. In my freshman year, I decided to teach ski lessons on the weekends I wasn't racing, and all of the snow-plow plus muscular imbalance due to kicking for the past 3 years, led me down another area of pain, but this time it was my knees. I spent 2 hours in the athletic training room 5 days a week for therapy and strength training to try to alleviate my pain, but nothing seemed to help. It got to the point where I couldn't bend my knees to walk down stairs and even walking along level ground was painful. Finally, after 2.5 years of countless hours in the gym, trying every therapy in the book, and seeing a specialist who dealt with this kind of knee pain, I was given 2 choices: exploratory surgery, which would most likely do more harm than good, or do Pilates.
At that point I didn't even know what Pilates was, but I was willing to give anything a try. I remember walking into the studio the first day, seeing all of the crazy looking machines - one hand on the door still, ready to walk back out - and my instructor walking out from the back room, on what seemed to me like clouds, as she welcomed me in without any judgement. That day she taught me how to walk, which as an athlete was quite humbling to say the least, and for the first time in years, showed me a new path. 1 month later, after going to private sessions twice per week, and doing my exercises every day, I could walk again without pain.
From that moment, I knew I would have to do Pilates for the rest of my life. It wasn't until the stock market crashed in 2008 (the year I graduated university), that I thought about making it a profession to help supplement my income. I always dreamed of combining my 2 passions, human rights and movement, but never did I think it would be a full time gig, let alone lead me to owning my own studio! Once I did my teacher training though, I was hooked. All I wanted to do was learn more about the body, ways to work with post-rehab/injured clients like myself, and pretty much just geek out on movement. Teaching Pilates led me to teach Stand-up Paddleboard (SUP) Pilates, to teaching yoga, to teaching SUP Yoga, and to working with people who had all kinds of injuries/issues including knee, shoulder, head trauma, pregnancy, scoliosis, spinal cord injuries, plus many more. It has allowed me to travel all over the United States teaching Pilates and Yoga, as well as in Canada, and Australia. In fact if I hadn't started teaching Pilates, I would never have met my fiancé and moved to Australia.Looking back now, I never could have imagined that my chronic shoulder pain as a pre-teen and teen would have ever led to where I am now.
How has your business adapted to social distancing? Do you feel as though your communityhas become stronger?
We are lucky we are in an industry which has the ability to take our services online, and so about a week after we were fully shut down (we started out with simply limiting class sizes), we launched our Virtual Class Schedule via Zoom webinars. Being able to adapt in this way has allowed us to keep our community active, our instructors teaching, and us connected to our clients.I can definitely say I have the best team beside me. They, as well as the community at large, have shown me how well supported we are and how much love we have here. I really feel for so many of our clients who are struggling with their own personal lives being turned upside down and have had to fully adjust their lives because of it.
How important is it for everyone to keep moving, and what are some simple ways to achieve this?
I think in times like these, a little goes a long way. We should look at movement as a way to be kind to ourselves, not because we want to fit into a small pair of jeans this winter. Doing a couple of morning/evening stretches will help set up your day as well as help unwind you from sitting at your computer/screen. Getting out at some point to do a walk in the sunshine, or finding time to do your favourite online virtual class to get your head in the right space, but not hammering yourself, are great ways to keep moving. Remember that this is an unprecedented time that no one living has ever dealt with before. It has shown us the importance of slowing down, and looking at our priorities, as opposed to running so fast we don't even know where we are anymore.

Finding that balance between exercising and our mental wellbeing can be quite overwhelming.Should we be slowing down our workout routines and focusing on more conscious movements?
I think this all depends on how you are feeling. Everyone is different in what they need, and everyone listens, or doesn't listen, to what their body is asking for in a different way as well. When you are feeling like you have a lot of extra energy, do the harder session, but if you are tired or run down, opt for something a bit more mindful/slower pace. Don't forget to nurture yourself. Throughout it all, we always need to focus on our intention, not simply to keep us safe in our movements and technique, but also for our mind & spirit.
Do you have any tips to get back on track if you are feeling sluggish at home?
Are you asking me this because you have noticed how little I have been doing??!Seriously though, life can be crazy and anytime we get out of routine or have a change in routine, it's hard to find time to motivate. For me, I try to look at the time of day when I have the most energy and feel the best in my body to get a "workout" in. I use "workout" lightly here, because really, I just mean a movement session. Some days it's a relaxed beach walk, a surf, a run; other days it's yoga, stretching, a bike ride, or a skate on my longboard. The biggest thing for me to get moving is to make sure I incorporate part of my day outside in the sunshine. That's where I feel like I get a bit of a recharge. :)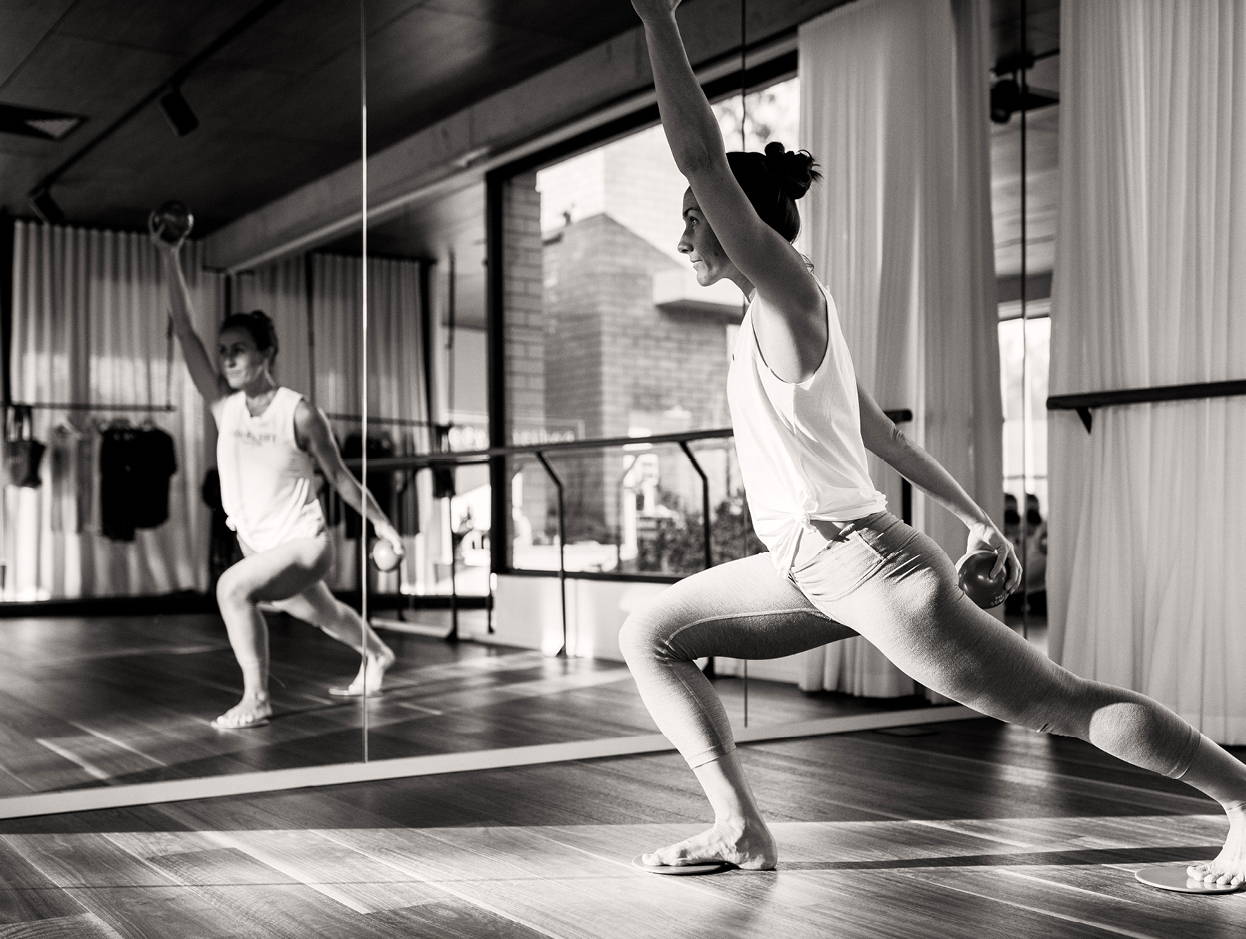 What is The Body Method currently offering alongside its beautiful studio classes?

We are SO excited to share our newest program The Body Method On Demand with you! Now you can take us home or on the road, keeping up with all of your TBM practices.
We have designed our platform to support you, while you make the most of the time you have available each and every day. This is why we made each video roughly 20 mins long so you can do just one, or mix a match & few, to create a custom hour of your choosing. With videos ranging from Pilates, yoga, Barre, meditation, pre-natal, to classes focusing on core, or arms, or legs, to tutorials, to myofascial release, it's never been easier to make your body, mind, and spirit a priority.
For just $18.99/month you will get unlimited access to all of our videos,
OR you can rent one singular class for just $4.99 allowing you 4 days to complete and repeat the class.
To get a hold of me you can email me at hello@thebodymethod.com.au or via call or text at 0410 899 580